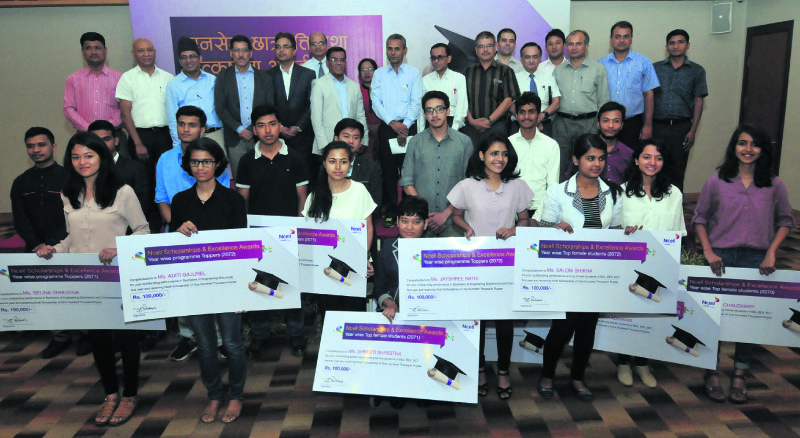 Ncell, Nepal's prominent telecom company, awarded outstanding students of different faculties of IOE, Pulchowk with Ncell Scholarships and Excellence Awards on Monday, 19th June 2017.
These awards were a part of Ncell's Corporate Social Responsibility initiative to promote young talent and nurture skilled human resources. This initiative from Ncell gave scholarships to students with the highest annual scores worth Rs. 100000. In total 12 scholarships were handed to the students. These included 3 toppers from each faculty and one female topper among all female students of these three faculties from each batch.
Ncell also gave excellence awards to students graduating with top scores in Bachelor of Engineering (BE) Electrical, Electronics and Communication, and Computer faculties and a female topper among all female students.
These awards were given to the students jointly by Central Campus Pulchowk, IOE's Dean Prof Tri Ratna Bajracharya, Campus Chief Prof Gokarna Bahadur Motra, Ncell's Chief Legal Officer and Company Secretary, Ambar Thapa and Corporate Services, Director Pranay Raj Acharya.