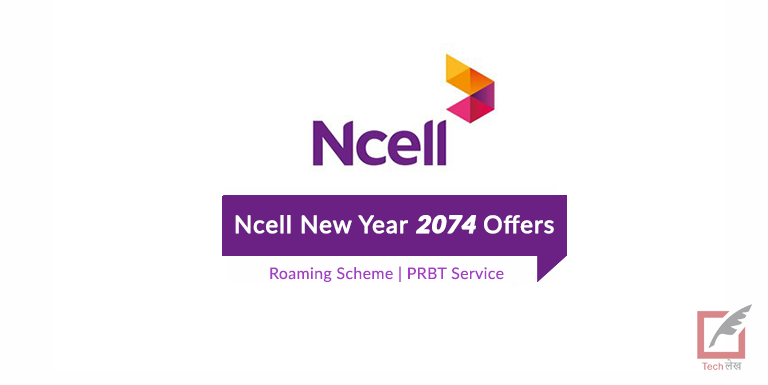 Ncell, a private mobile network operator in Nepal, offers it's user an attractive roaming scheme and low-priced Ncell's PRBT service on the occasion of New Year 2074 BS.
Ncell New Year 2074 Offers
Under the roaming scheme, Ncell users can access the daily data roaming pack when away from Nepal at a charge considerably less than regular long-distance charges. This scheme starts from April 14.
According to the statement released by Ncell, this scheme offers the users to get access to text, voice and data connectivity at Rs 500 while traveling to 53 different foreign countries including Hong Kong, Germany, America, and UK.
See Also: NTC Brings Exciting New Year 2074 Offers
Also, the subscriber can use daily roaming voice and SMS pack at R.s 5 during their trips. During the roaming period, the users will be provided with 25 minutes of international call, 25 minutes of incoming call and can send 25 SMS in order to call Nepal and respective roaming country. The user can activate the scheme by dialing *17129#.
Under Ncell's PRBT service, Ncell users can use PRBT service at just Rs. 1 including taxes. Previously, the users could use the PRBT service in monthly basis only but now they can use PRBT service on daily basis. For the activation, the users can dial *17117#.