Softwarica College is hosting the first ever Nepal National Summer School on Research methods: Sensing, Monitoring and the Internet of Things. It will be held from March 28 to March 30.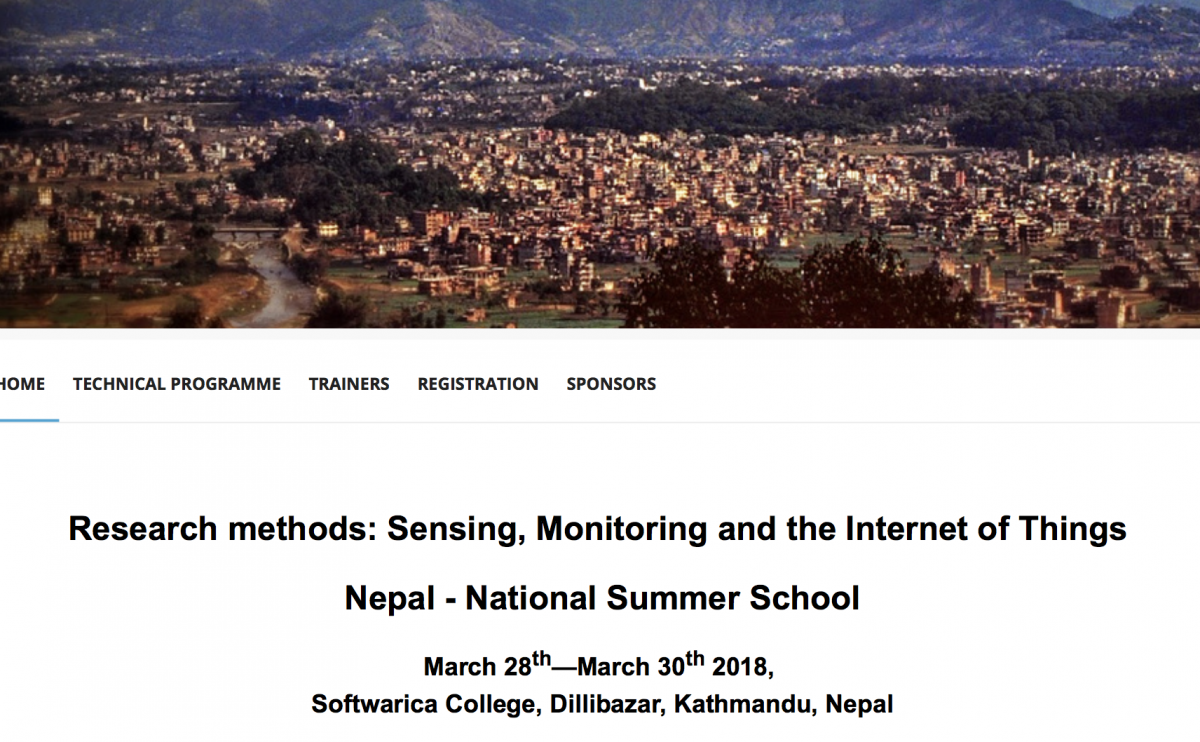 Why it matters:
The summer school aims to provide participants with a solid understanding of core research skills and IoT principles, to enable them to kick-start their research in this and related fields.
The Details:
Prof. Elena Gaura and Dr. James Brusey from Coventry University, UK would be the trainers for the event.
The first day would be about research communication skills, the second day about introduction to Internet of Things (IoT) and the final day would be hands-on training with TinyOS, an embedded operating system.
It is aimed at MSc. and Ph.D. students, as well as early career lecturers and researchers from universities that have a background in engineering, computer sciences and social sciences (using experimental methods and involved with data collection).
During the course participants will:

Improve core skills in written and oral communication of research
Present and receive feedback on their current research topics and oral presentation skills
Understand the latest results, trends, activities and applications in the IoT domain.
Gain the hands-on skills required to implement and deploy an IoT system, using TinyOS and TelosB nodes.
Network with established researchers and make new contracts.

The attendees for the summer school represent 13 institutes: Cloud Himalaya, The Crazy Studio, Deerwalk Institute of Technology (DWIT), Foodmandu Pvt. Ltd., Green Cube technologies, Innovation Web Groups, Institute of Engineering, Pulchowk, Jain University, Nepal College of Information Technology, Softwarica College of IT and E-commerce, Sunway College, Yellow Nepal Pvt. Ltd, and TechLekh (Yes, us!).
Event Details
When: March 28 – 30
Where: Softwarica College, Dillibazar, Kathmandu
Duration: 3 full days
Registration: Closed