Making sure that the data does not end before the deadline, and also finishing the data before it expires sums up the life of a volume-based internet package user. Though we get to enjoy the fast internet, we have our own share of problems; just as other internet users. Once the data pack is over, the fallback period is something no user wants to go through. Thus, we have a huge responsibility of managing our internet usage.
WorldLink Communications seems to understand the problem faced by the user, thus it has introduced a mobile application named myWorldLink. This application is available on both android and iOS platform. It provides you complete liberty to manage your internet package. The application lets you stay informed and updated about the internet usage, performance, connection, and subscription details.
The main features of the applications are Account utilities like Bandwidth Selector, Change Internet and WIFI password, Internet Usage, and Billing. It also gives you notification about subscription details. In overall, it really makes your life easier.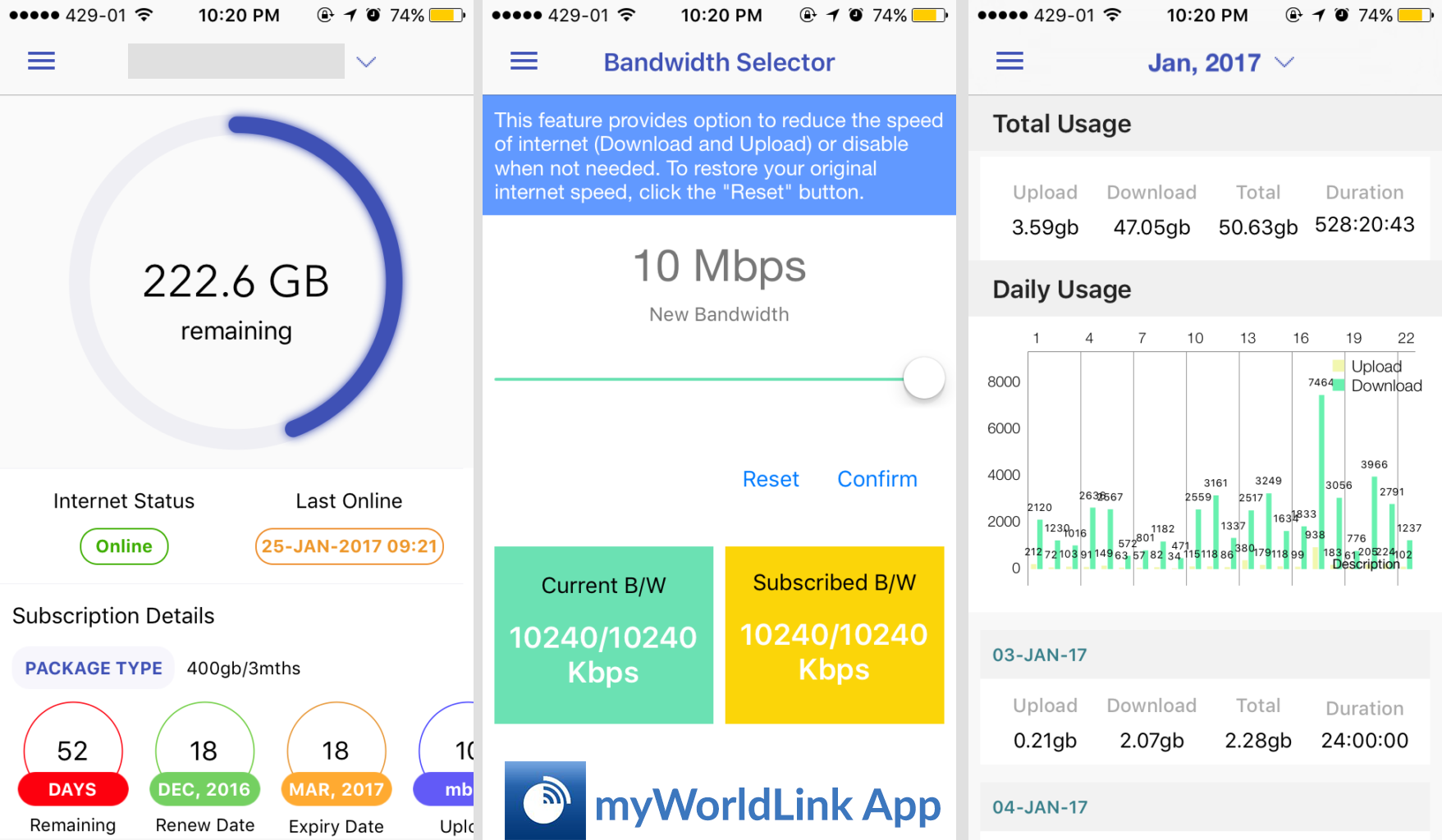 As a customer of WorldLink , I really appreciate this initiative. myWorldLink app has certainly made my life easier in so many ways. I can track the daily amount of data I am using and manage my internet usage as per requirement. My personal favorite is the Bandwidth Selector feature that allows me to scale my Bandwidth as per my need. This application has reduced the chaos I used to face regarding the internet connection to a great extent. Thus, I believe, other ISP providers should also come up with similar applications, after all, the primary aim of technology is to make people's life easier.
Download myWorldLink app here, Android and iOS.
Edited by Awale Sushil