Massachusetts Institute of Technology (MIT) in partnership with Kathmandu University and Ncell has recently announced a 7 week Bootcamp that will focus on Web and Mobile application technology and entrepreneurship.
The Bootcamp is open for Kathmandu University students and alumni only, of all disciplines. It is free for student participants.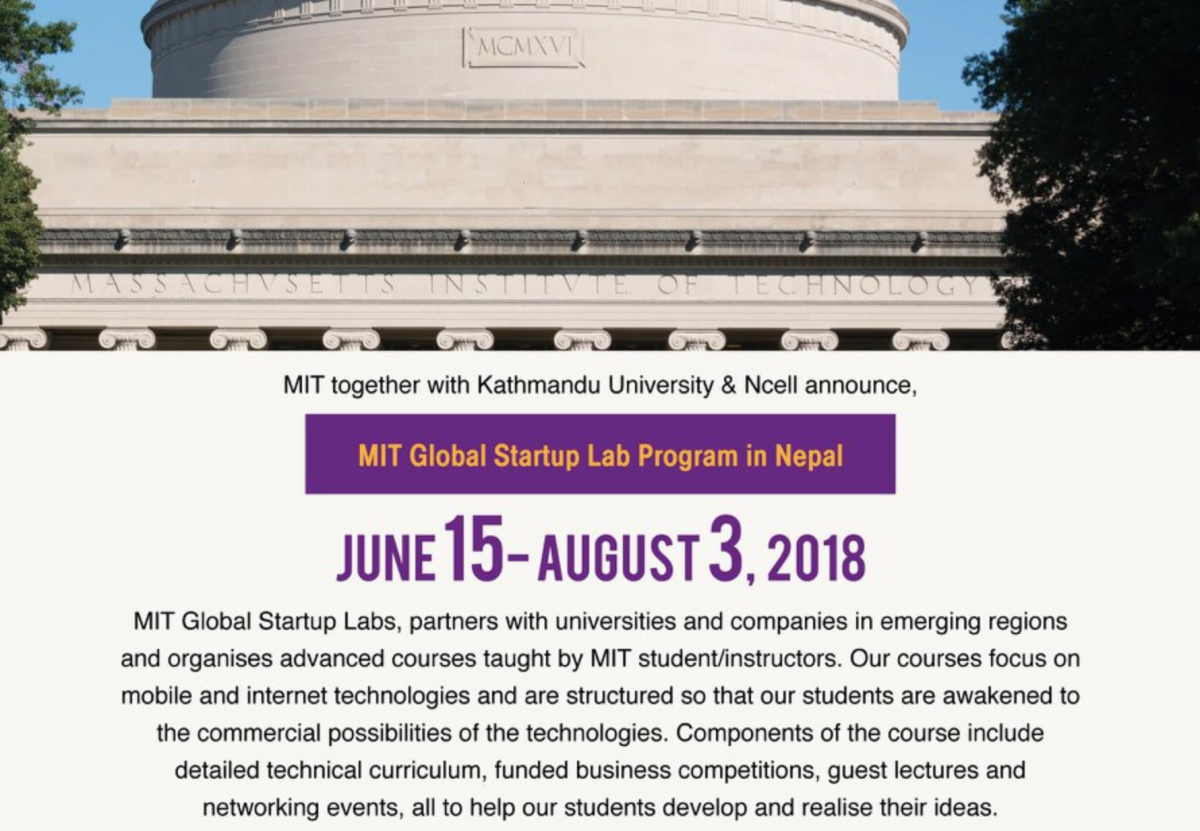 The Bootcamp will take around 25 to 34 individuals. The participants will get full-time mentorship from the MIT team. They will also get lectures from MIT faculty, community members, and from the guest speakers from top Nepali businesses and startups.
Event Details
Date

: June 15 – August 3, 2018
Duration

: 7 weeks
Deadline for Application

: May 13, 2018