We have some good news! As electric cars are a growing trend, more automotive brands are starting to push the concept to the general public. Among the few selling electric cars in Nepal, MG Motor is expected to bring in a new competition. And yes, MG's first electric SUV is coming to Nepal!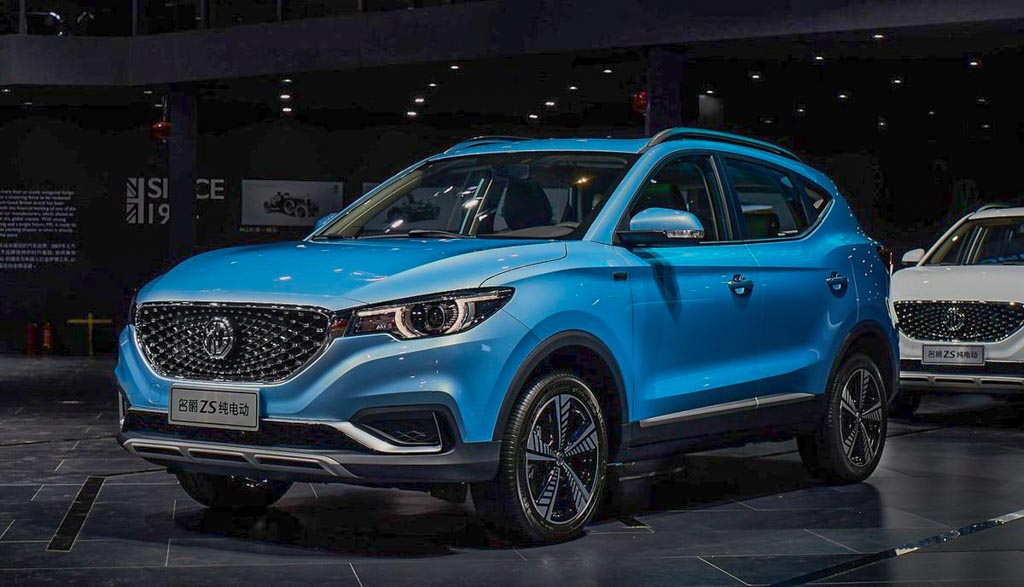 According to Paramount Motors, the authorized distributors of MG in Nepal is prepping up to bring MG eZS or "electric-ZS". Imagine the already available MG ZS with electric-motor instead of fuel-engine. As far as reports go, the official launch date and pricing has been kept under wrap. Speculating, the MG eZS price in Nepal is expected to cross Rs. 50 Lakhs.
UPDATE: MG eZS is now available for pre-booking for just Rs. 1,00,000! According to our sources, MG eZS price in Nepal is expected to be around Rs. 52-55 Lakhs. Moreover, MG Motors is prepping up to unveil the electric car at NADA Auto Show 2019!
MG eZS Overview
MG eZS is fully-featured SUV that is powered by an electric motor. The performance numbers are impressive, producing 148BHP and 350Nm. Moreover, it is fast enough to get from 0 – 50kmph in just 3.1 seconds.
Talking about the "fuel/drive range", consumers can travel up to 400km on a single charge. I repeat, 400km on a single charge! It's even more impressive when you find out that it can fast-charge up to 80% just under 30 minutes.
This slideshow requires JavaScript.
Talking more about the features, MG eZS will share its features with already available ZS. This includes the overall visual similarities, panoramic sunroof, an 8-inch Infotainment System, and many more. Honestly, I don't know about this. Although the whole thing sounds too good to be true, I hope to god it is true.
Thoughts on MG eZS
"Electric cars aren't as good as fuel-consuming cars."
This was among the popular debate-topic when it came to the future of four-wheelers. But the misconception was put to rest when Elon Musk introduced Tesla Roadster. It proved that electric cars are as capable as fuel-consuming cars. The entire landscape is changing, and more automotive brands are pushing electric cars to the general consumer.
As a car owner, you should know the pros and cons. Consider how much money you already spend on fuel. Combine few things like commuting to work every day, a larger fuel tank, and fuel price hike. That's a daily expenditure that you might not be a fan of. That's where MG eZS comes into play. Priced similarly between the modern SUV, you might even consider giving it a look. Completely removing the fuel from the equation, you are compelled to give it a look!
As for the competition, Kia Soul EV is the only competition to MG eZS. Compared to the specs of MG, eZS will be miles ahead of the competition, offering more both in features and performance.
What are your thoughts on the MG eZS? Are you a fan of electric cars? Will you consider buying it? Tell us all about it in the comments down below!
---