IT4D conference is one of the biggest conferences that is held in Nepal. Its primary objective is to serve as a platform for sharing experiences and insights about how IT can be used for proper development. Till now, it has been organized two times: in July of 2012 and 2014. Many researchers, practitioners, policy makers, and development workers can attend this conference for sharing their papers, articles and experience related to IT field. Moreover, the conference is also open to students who are interested in making a career in IT.  IT4D is organized by Deerwalk Institute of Technology (Nepal) in collaboration with Tribhuwan University (Nepal), Kathmandu University (Nepal), University of Windsor (Canada) and Deerwalk Services Pvt. Ltd. (Nepal).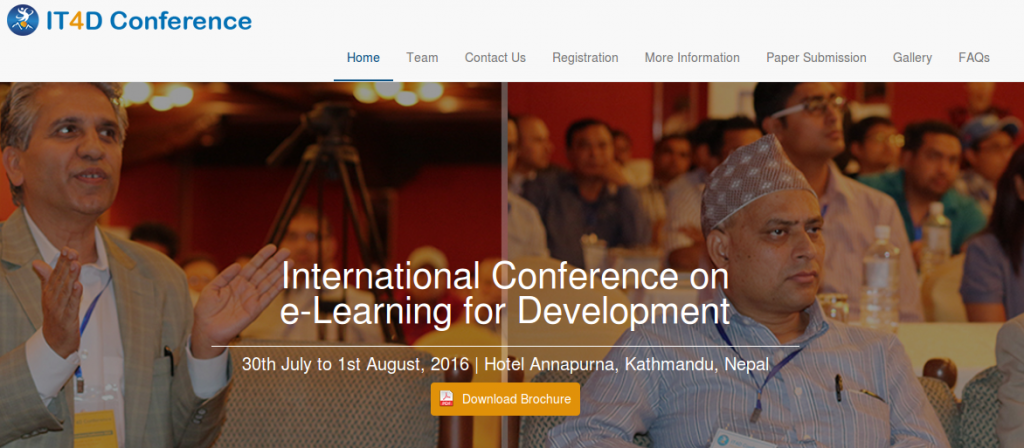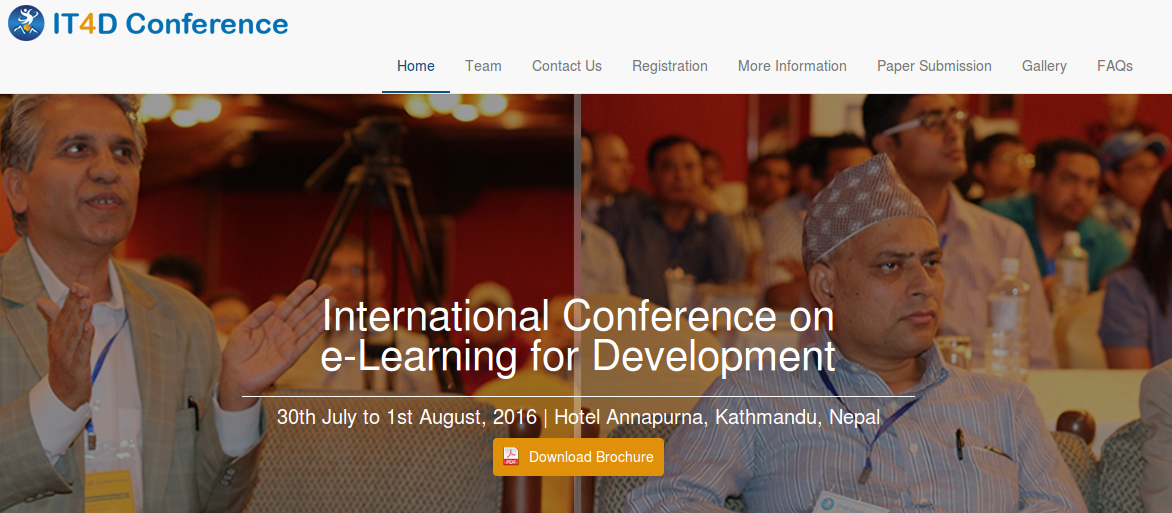 Although there has been enormous growth in IT, especially in the mobile phones and smart phones, wide spread use of Internet, software and computer institutes in Nepal, there is a prime key component missing to prosper the IT development in Nepal. So this year, IT4D is focusing on the theme e-learning and it is being held from 30th of July to 1st of August, 2016. This particular conference aims to find different ways to make quantum jump in human and economic development by investing in the unprecedented opportunities through sustainable and strategic use of IT. The keynote speaker for this time is Mr. Mahabir Pun, the team lead of Nepal Wireless Networking Project.
The conference is going to be held in Hotel Annapurna. The registration to attend the event is open till 15th of July, 2016.
There's a registration fee involved in order to attend the conference. For more details, please visit the website, or view the brochure.
For further inquiries, you can contact:
Deerwalk Institute of Technology
Sifal, Kathmandu, Nepal
Tel: +977-1-4485425
Email: [email protected]
Website: www.dwit.edu.np