IME Pay, one of the popular digital wallets of Nepal has hit 1 million downloads on Google Play Store. Recently, the use of digital wallets has surged in Nepal and IME Pay is only the third digital wallet to hit this milestone.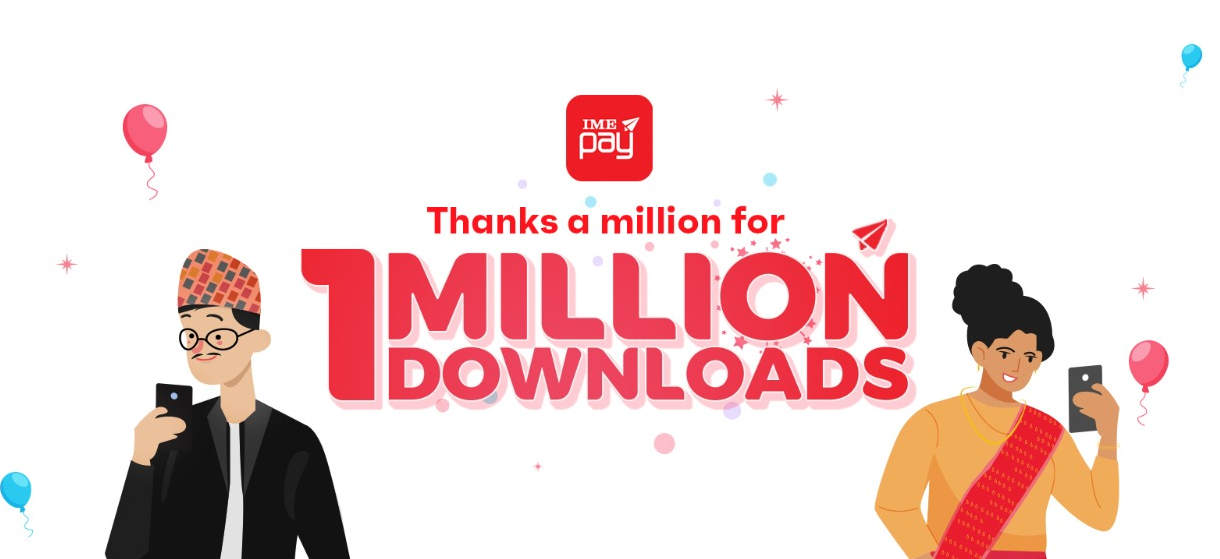 To celebrate 1 million downloads IME Pay is running a giveaway for its users. IME Pay is giving away an OnePlus Nord to one lucky winner. To be eligible for the giveaway, registered users need to recharge their mobile phone balance via IME Pay. Only the users who recharge from Oct 1 to Oct 15 will be eligible to participate in the giveaway.
IME Pay App: Features and Stats
While the app on its own and its features have attracted plenty of users. It can't be helped but notice that digital wallets have gained massive popularity due to the lockdown. And, this has certainly contributed to IME Pay's climb to 10,00,000+ downloads.
ALSO READ: Digital Payments in Nepal Soar As More People Stay Home on Virus Fears
IME Pay is a mobile money service introduced by IME Digital and it is also the first digital wallet to be licensed by Nepal Rastra Bank.
IME Pay provides a variety of wallet services ranging from money transfers to convenient utility payments, event bookings, and remittance service.
Remittance service is one of the more popular services of IME Pay. IME Pay allows users to receive remitted money into their wallets.
Users can receive both domestic and international remittances directly into their wallets. It even lets you easily track the money with real-time updates on the status of money transfer.
IME Pay also has this feature called Super Wallet which lets you earn interest on the amount in your IME Pay Digital Wallet. For this, you need to have verified KYC and a minimum balance of Rs. 1000.
Interest is added directly to the IME Pay wallet every three months based on the Nepali calendar.
To date, IME Pay boasts a 3000 merchant network, 25000+ agent network, 50+ banking partners, one million customers, and a presence in 77 districts.