It is not a secret that Apple has one of the best, maybe even the best, build quality. Whether it is the iPhone, Macbooks, or the Apple watch. Same is the case for the new iMac Pro.
Made entirely from Aluminum, the iMac Pro hides the beast that it is inside with the svelte beauty of its aluminum frame. However, if you want to have this machine, hold your hearts before you read its price. The new iMac Pro price in Nepal is set at mind-boggling Rs. 7,10,000. You can buy the new iMac Pro online on this link from Oliz Store.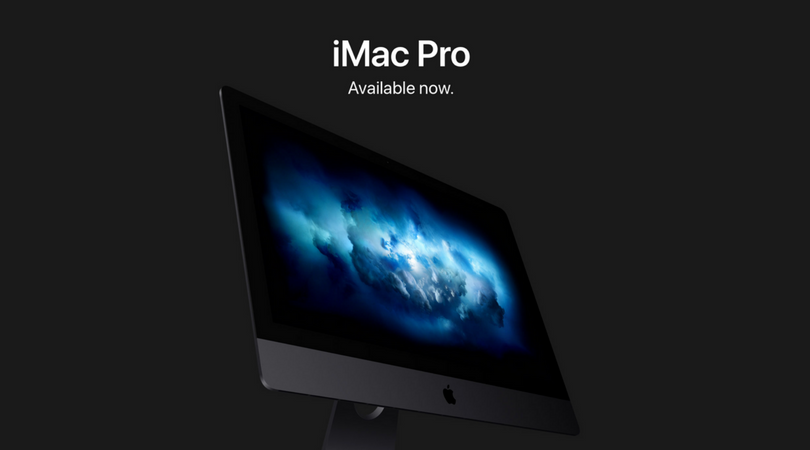 What are you getting for spending nearly 7 lakhs on a computer? Quite a lot of power and, Apple being Apple, no upgradability.
Inside this thin frame sits an 8-core Intel Xeon processor with base clock speed of 3.2GHz. This chipset can turbo boost to 4.2GHz. The display is a 5K retina display that measures at 27 inches. You know how apple's monitor look. They are some of the best on the market. Also, you have an 8GB AMD Radeon Pro Vega 56 graphics card onboard. The RAM size is 32GB and you have a super fast 1TB SSD inside.
This slideshow requires JavaScript.
Apple iMac Pro Key Specifications
Display: 27-inch Retina 5K display 500 nits brightness
Resolution: 5120‑by‑2880 resolution with support for one billion colors
CPU: 8-Core 3.2GHz Intel Xeon W Turbo Boost up to 4.2GHz 19MB cache
GPU: Radeon Pro Vega 56 graphics processor with 8GB of HBM2 memory
Memory: 32GB of 2666MHz DDR4 ECC memory
Storage: 1 TB SSD
Ports: Four thunderbolt 3 ports, Four USB 3 ports, DisplayPort 1.2, 3.5mm headphone jack, 10Gb Ethernet
Apple iMac Pro Price in Nepal:

Rs. 7,10,000

For ports, you have the support for 10 Gigabit Ethernet which offers incredible network speed, you get a 3.5mm headphone jack, SDXC card slot, four full-size USB 3.0 ports, and four Thunderbolt 3 USB-C ports. This is more than enough to hook this device to anything.

Do you need this much power? It's for you to know. If you are a creative professional who is totally invested in the Apple ecosystem and wants to upgrade the previous iMac or wants something more powerful than the MacBook Pro, this device is for you. For others, I don't see a reason to spend this much cash on a home computer.