Huawei is a popular brand, there is no doubt about that. Not only in the Nepali market, but it's a globally recognized smartphone manufacturer which has been producing decent smartphones over the years. Furthermore, Huawei has been integrating AI in their smartphones to make them even better. By now all of us must have realized that the camera quality is not only dependent upon the megapixel count. Image processing plays a huge part in creating a good smartphone camera and with this intent, Huawei has been implementing AI camera in most of their smartphones recently.
On the other hand, Huawei doesn't shy away from offering the latest technology in their mid-tier smartphones. Huawei's popular nova series features some excellent phones like Nova 2i and Nova 3e. Though these previous releases did not feature an AI camera, the new phones; Nova 3 and Nova 3i are going to feature an AI camera.
Currently, Huawei P20 Pro sits atop the throne in smartphone photography world with a DXO mark rating that seems very hard to beat. Its photographic capabilities have been praised by numerous YouTubers and customers alike. How has Huawei done it? A little bit of terrific hardware and a pinch of AI. And it's exciting to see that the Nova series will be gracing the same AI goodness with the new releases.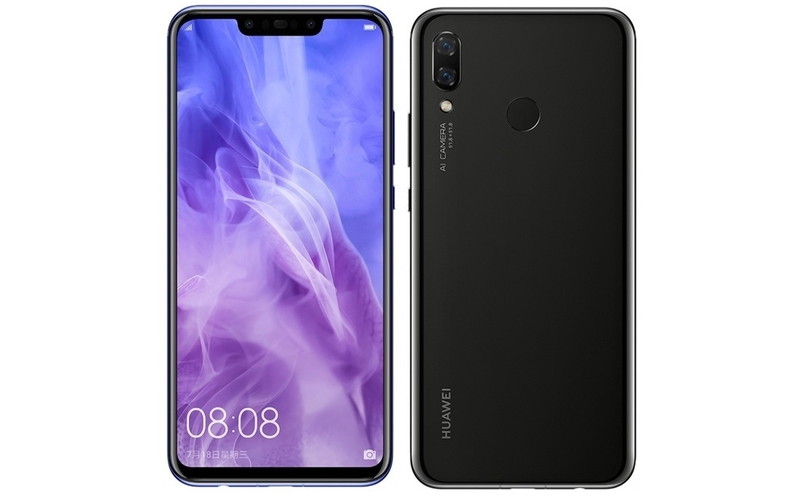 Huawei Nova 3 AI Processing
The upcoming phone from Huawei, the Nova 3 from the Nova series, shares the same processor (the Kirin 970) as the Huawei P20 Pro, and hence has the same AI capabilities. The processor has designated Unit called the Neural Processing Unit (NPU) which is responsible for native AI processing. What this does is accelerate the AI shenanigans that are mostly done in the cloud to give the user the end result by performing the calculations on the device itself. You get your results faster which makes it more useful. Also, the local data processing means your information is kept secure.
Some other manufacturers have come up with this concept of hardware integrated AI- processing unit, but Huawei's NPU is special because it focuses on image processing above everything else. And the Nova series boasts this feature inherently.
Nova 3 has quad cameras that can recognize over 200 scenarios across eight categories including Blue sky, Plant, and Beach. While the rear cameras are activated, the AI can automatically identify more than 500 typical scenarios across 22 categories. Moreover, the AI reads the contour, texture, color gradient, illumination of its camera subjects, and takes them into consideration together with depth information before executing the beautification process. The powerful algorithms account for the subject's expression, outfit, pose, ambient lighting to improve the portrait taking experience.
Apart from that, the new HUAWEI nova also features an AI gallery. Have you ever had a photo that you really wanted to share with your friend, but could never seem to find it in your photo album? Users can now quickly browse the gallery by category and find exactly what they are looking for with ease, then share it with whomever they please, thanks to AI.
But the benefits of AI don't stop here. The AI will also be integrated with UI in such a way that it will enhance shopping experience and gaming. Gaming hadn't been Huawei's forte for some time. It's Kirin processors were powerful but couldn't handle games very well. That is about to change with these Nova phones as they will be directly shipped with Huawei's GPU Turbo update that uses software optimizations to help make your gaming experience better. Huawei has gone on to claim that this update boosts 60% graphics performance while increasing the efficiency of the GPU by 30%. Those are some massive numbers.
For shopping, With HUAWEI nova, users can simply pull out their phone, point the camera towards an item they wish to buy, then tap the shopping bag logo on the screen to get taken to a site that sells the item (but this feature will be available only in selected markets.)
The benefits of AI really are numerous. It is a new technology that enhances our life and helps us transcend previous hardware limitations to create experiences that would have been thought impossible until yesteryear. The smartphones released before were actually dumb machine helped by clever and charming UI but smartness is only entering the tech world through AI. It will be interesting to see the other many ways that AI will augment human life.