Huawei Nova 2i is an awesome smartphone with solid build, design, hardware, and software. Among them, one aspect of the phone definitely stands out: the Camera. Huawei Nova 2i is the first mid-range smartphone featuring a quad camera setup; the front camera being 13MP + 2MP & the dual rear camera being 16MP + 2MP setup. Huawei Nova 2i camera app is jam-packed with awesome features. There's just so much to explore within the camera's setting in this smartphone!
Keeping that in mind, we have decided to release a separate article just focusing on the camera. We'll talk about the user interface, modes, effects, image, video quality and much more. If you are looking to buy a new budget smartphone just for its camera, Huawei Nova 2i has the best one yet!
Huawei Nova 2i Camera Review
---
User Interface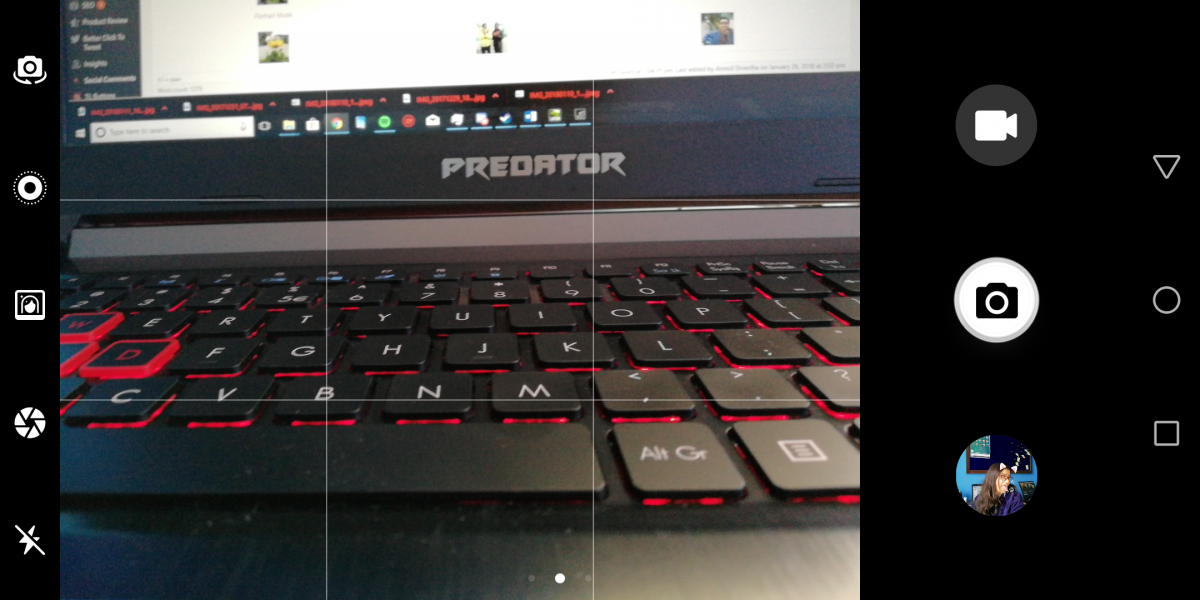 UI is simple, basic and nothing out of the ordinary. On the top, we have basic settings like Moving Pictures, Portrait Mode, Camera Orientation and Flash. The lower half is a little more generic with video capture, photo capture, and gallery.
Swipe left for mode selections, which is packed with different modes. Again, swipe right for general camera settings like resolution, audio control, etc. There's nothing new about the overall layout. You'll feel at home.
Modes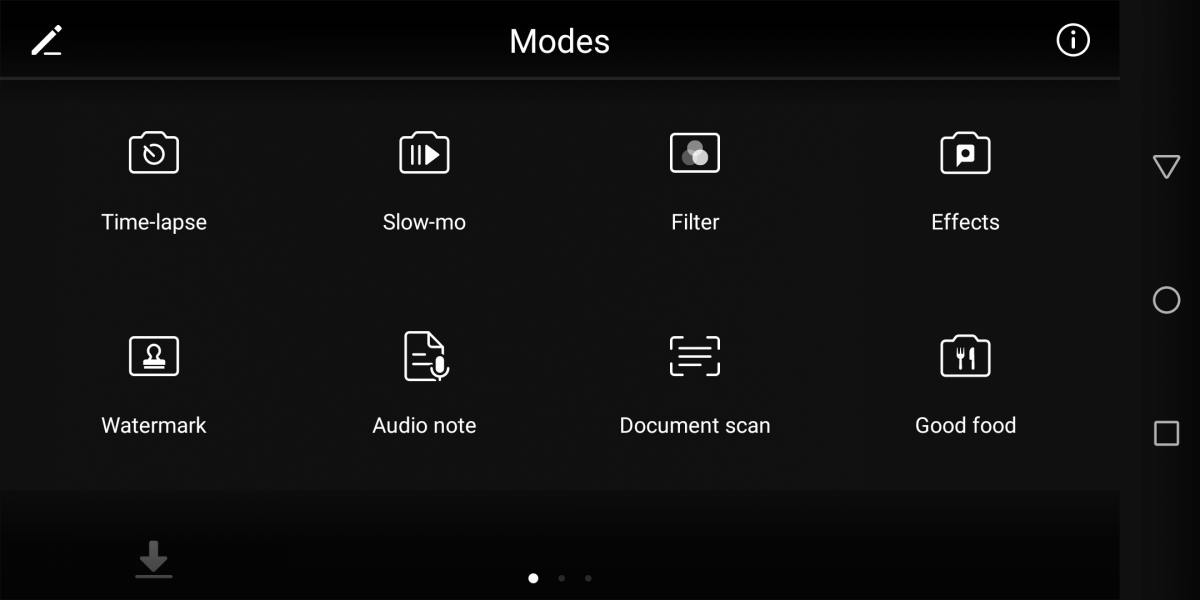 Before we move on the main modes and features in the camera. There are few things you should know. Few new features on the phone are Portrait Mode, Wide Aperture, Moving Picture and LED Flash.
There are two types of Flash on the phone. First, standard single-tone LED on the back whereas Soft Light on the front. Soft Light is a new type of flash created especially for Nova 2i, which gives softer flash. Comparing with other smartphones, Huawei Nova 2i gives softer flash on both front and back. This is nice, specifically at night, you get the even-toned selfies due to the butterfly lighting effect.
Let's talk about features on the main camera. You are greeted with three main options; Portrait Mode, Wide Aperture, and Moving Picture. You can enable that mode by simply selecting the icons. Spending much time with the camera, to summarize.
Portrait Mode
It is one of the selling points. After enabling the setting, you get two more features to play with Bokeh effect and Beauty Mode.
This slideshow requires JavaScript.
Bokeh effect blurs the background focusing on the center object. Beauty Mode removes the blemishes or pimples. You can select a different level in this mode, from 0 – 10. Both of these modes work well. The phone process well, even around the edges. As for the Beauty Mode, level 5 might be an idle one before things look fake. Speaking of Beauty Mode, you can actually use this while shooting real-time video.
You can see a live demo of effect but it is more prominent after it's completed processing.
Wide Aperture Mode
You can enable this mode with the dual rear-camera. In term of feature, it is quite similar to Portrait Mode. However, in this mode, you get more control. You can actually control the aperture level just like an expensive camera. Aperture level goes from 0.95 – 16.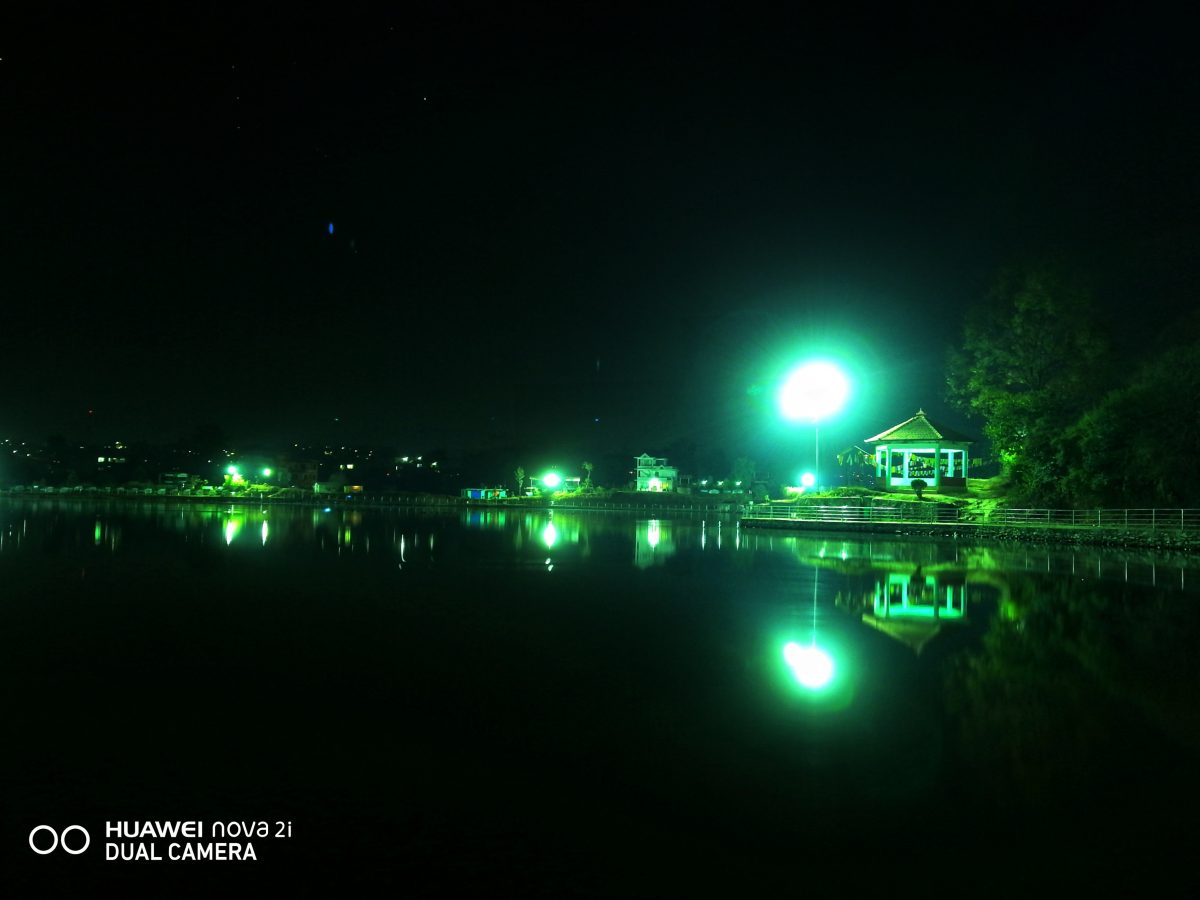 Both Portrait and Wide Aperture Mode are more-or-less similar. You cannot use flash while in this mode. On the plus side, you can change the object of focus later. You can literally change focus into a different object with different level of blur or aperture control.
Moving Picture
Also, one of the interesting mode of the smartphone. The feature is similar to Live Photos on iPhone 6s Plus. In this mode, you can take few seconds video when clicking a photo along with the sound.
To view any Moving Picture, simply tap and hold on a picture. Few seconds long video will play. Personally, I don't know if I will use this picture in the long-run but it is nice to have.
Pro Mode
The above features are mostly included in Auto-Settings. You cannot specifically tweak and control each setting. All those are already done for you, even in the video. This is where Pro Mode comes. Huawei Nova 2i is not joking around with its PRO Mode.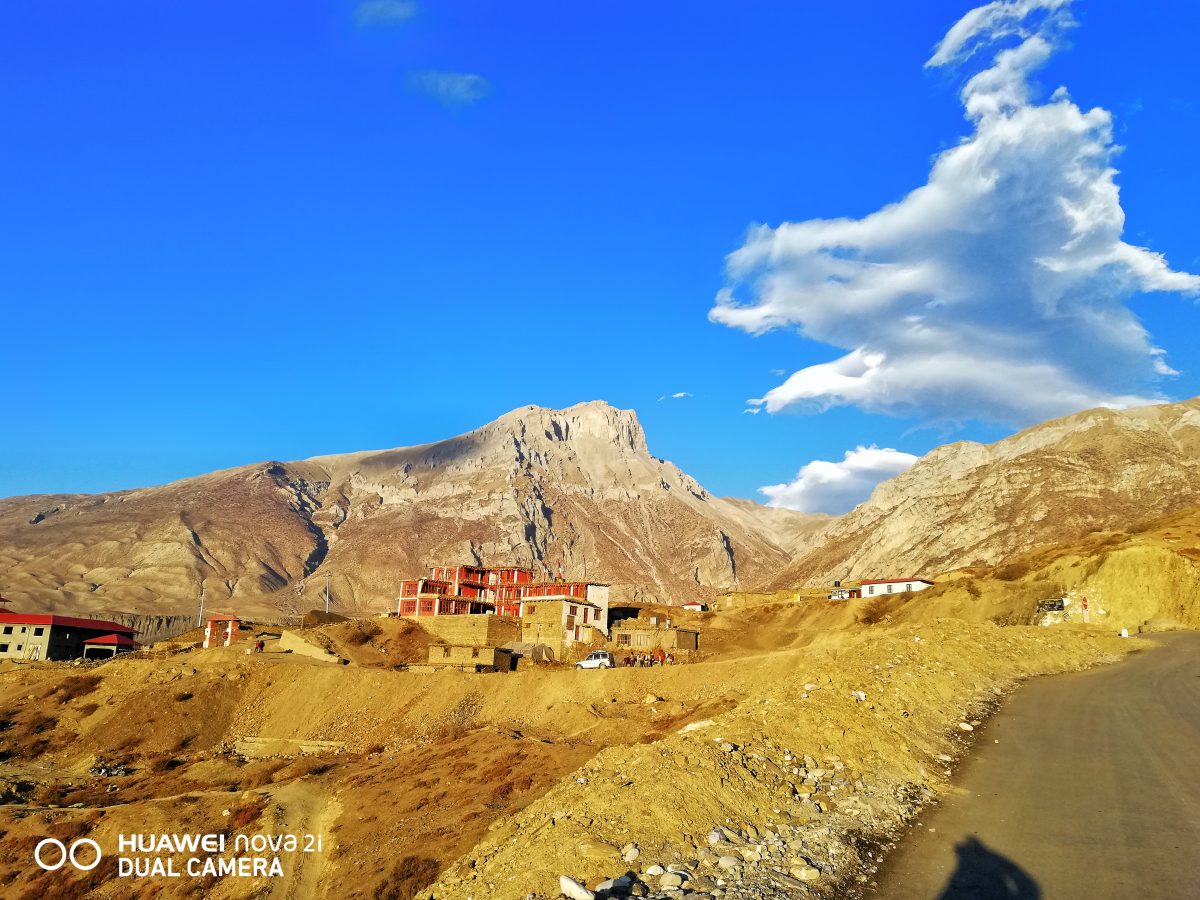 In Pro Mode, you can control advanced features like Metering, ISO, S, EV, AF and White Balance. Going into details, Metering is used for selecting an object in focus. Nova 2i supports three types of Metering: Matrix, Centre, and Spot. You can change camera sensitivity with ISO and S (shutter with exposure time). You can also tweak exposure compensation with EV and white balance for lighting. At last, we have three focus mode. AF-S autofocus for one shot, AF-C autofocus for continuous or many shots and MF for manual focus.
Other Features
With rest of the main camera out of the way, let's talk about rest of the features included. Huawei really tried to stand out from the crowd. Standard features like HDR, Panorama, Slow-Mo, Night-Shot are included. Stuff like light painting, filters, effects, audio notes, watermark, document scan and good food are unique.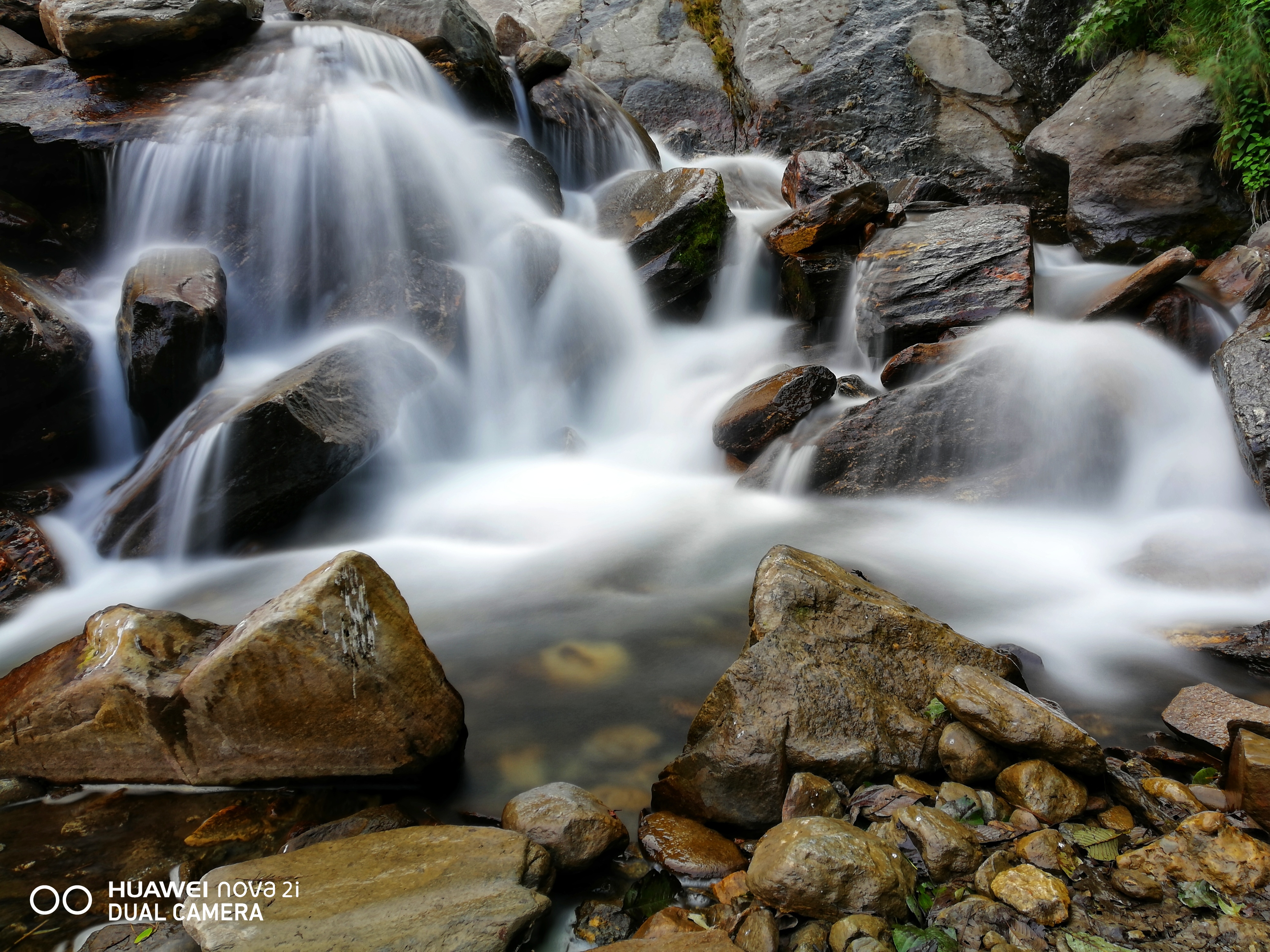 Starting from standard features HDR, Panorama, Night-Shot, and Time-lapse work fine. The quality of shot and pictures depends on you. But there was a slight decrease in video quality using Slow-Mo.
Let's start with Light Painting. You can use gestures into different shapes. This was one of the difficult ones to use. You needed steady hands, more difficult to get satisfactory results. I hope Huawei includes better tutorials next time.
Next mode is Filters which is similar to Instagram's filters. You can select from up to eight filters like mono, impact, halo, nostalgia. Furthermore, you can control the intensity of the filter. Similar to filters, we have other effects. Powered by Pit and Youtoo, it looks similar to Snapchat. These are many you can choose from, all for harmless fun. If you are interested, you can take photo or video with the effects enabled.
Other minor effects are Watermark, Audio Note, Document Scan and Good Food. Using watermark, you can add watermarks like Time, Location, Feelings along with your photos. Audio Note takes a photo along with few seconds of sound. It is useful at times but same to Samsung S4's feature. Document Scan photographs documents intelligently, rather than the whole picture it crops out rest of the image only highlighting text document. At last, we have dedicated feature for foodies. Good Food will help you take appealing pictures of your food.
Settings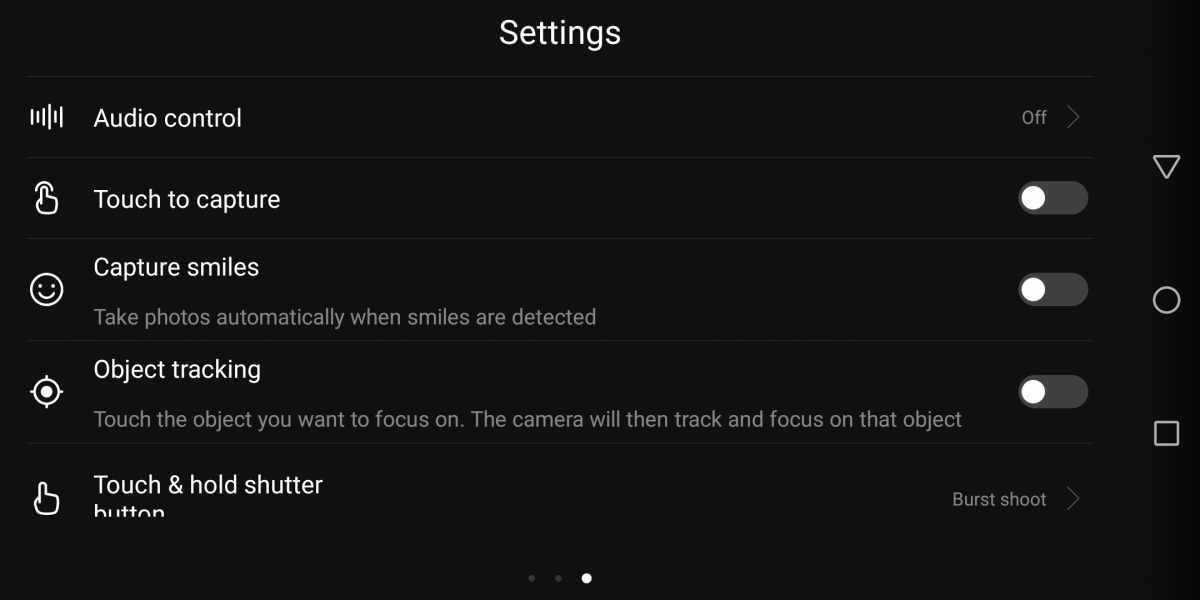 So, we are all done with the modes, let's talk about the settings. When you swipe left, you will be greeted by the settings panel. You have options for resolution, timer, camera grid, volume button function and few other settings.
However, there are some quite interesting in these settings. You can save pictures in RAW format. This type of format is often associated with DSLR cameras. Saving in RAW format is only available in Pro Mode. Another helpful setting is Smile Capture, Ultra-snapshot, and Image Adjustments. Capture Smile takes a picture when a smile is detected. Ultra-snapshot takes quite shots, enabled by double pressing the volume button. And image adjustment helps you refine further settings like compensation, saturation, contrast, and brightness. But you can reset the settings as they were by simply selecting "Restore Default" option.
So, this is our Huawei Nova 2i Camera Review. This is one of the mid-range devices with a powerful camera. While some features can overpower you, you can always click "i" to get more information about it. Definitely, check Huawei Nova 2i's camera features! You will need a day or two to play with the settings and controls. But it is sure to be a fun experience.