Huawei Nepal has announced the launch of its Dashain offer.Under this offer, you can win various Huawei Smartphones on the purchase of any Huawei Smartphones.This offer has already started from Friday i.e September 1, 2017, and will last until September 25.

How can we Participate?
You may wonder, How can we participate? Don't worry! the procedure is quite simple.First of all, you need to buy a new Huawei Smartphone from any distributor of Huawei.Then type Huawei(space) 15 digit IMEI number and send it to 32200.
How are winners Selected?
The winners are selected from the daily lucky draw.Altogether 16 lucky IMEI numbers are selected daily.The lucky draw is held every day live on the official Facebook page of Huawei Nepal.This lucky draw is little different from any other lucky draw.In this lucky draw, both the prizes and the IMEI number is scrolled simultaneously and when it stops the prize is displayed on left side and the lucky IMEI is displayed on the right side.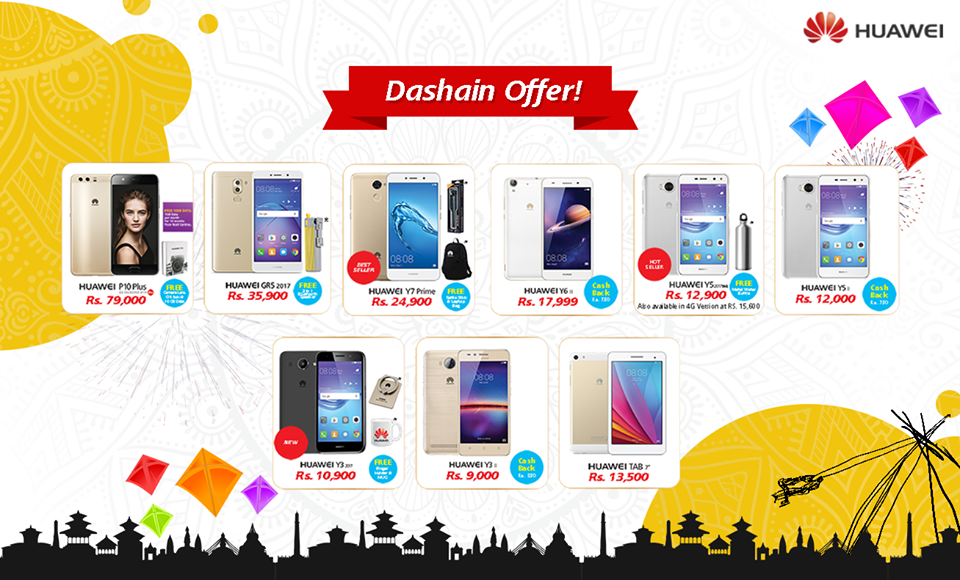 For the people planning to take a new smartphone, I think this is the right time to buy Huawei phones and take the advantage of the offer and enjoy Dashain even more.