The Global Azure Bootcamp 2018 is set to be held on 21st April in Kathmandu. It is a worldwide event that will happen in around 270+ locations around the globe. It is a one-day event being hosted by AspNetCommunity.
Global Azure Bootcamp was also held last year where the major focus was cloud offerings by Microsoft Azure, and other open source technologies. This year's boot camp will focus on serverless computing. It will have various sessions including:
Microservices with Azure Function and Cosmos DB
Scaling globally with Cosmos DB
Event Driven system with Azure Event Grid
Simplifying deployment and operations with Azure Container Service.
As per organizers, every participant will get $300 worth of Azure credit which can be used towards utilizing features of Microsoft Azure.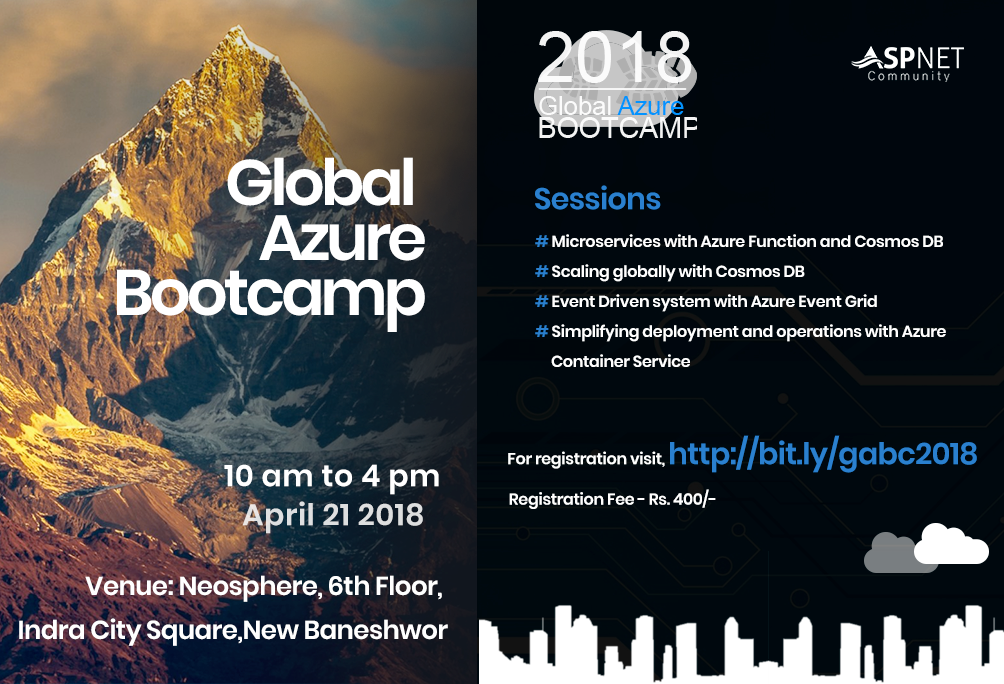 Event Details
When: 21st April
Where: Neosphere, 6th Floor, Indra City Square, New Baneshwor, Kathmandu
Duration: 10 AM – 4 PM
Registration Fee: Rs. 400