Enterprise, a special business-accelerator program for growth-stage companies, is now actively looking for qualified applicants to be a part of its Nepal Business Acceleration Program. Having recently concluded the second batch of companies in their accelerator program, Enterprise is currently seeking for companies to help them refine their business models, raise funds from investors and take the next step in their growth.
Enterprise Batch Three will incorporate 10 teams and is scheduled to begin on 1st August 2017. The applications close on 31st June 2017.
The objective of the Enterprise program is to equip entrepreneurs with necessary tools to take their businesses to the next level of growth, make companies investment-ready and connect them with investors who will help these entrepreneurs fulfill their vision of scaling their businesses.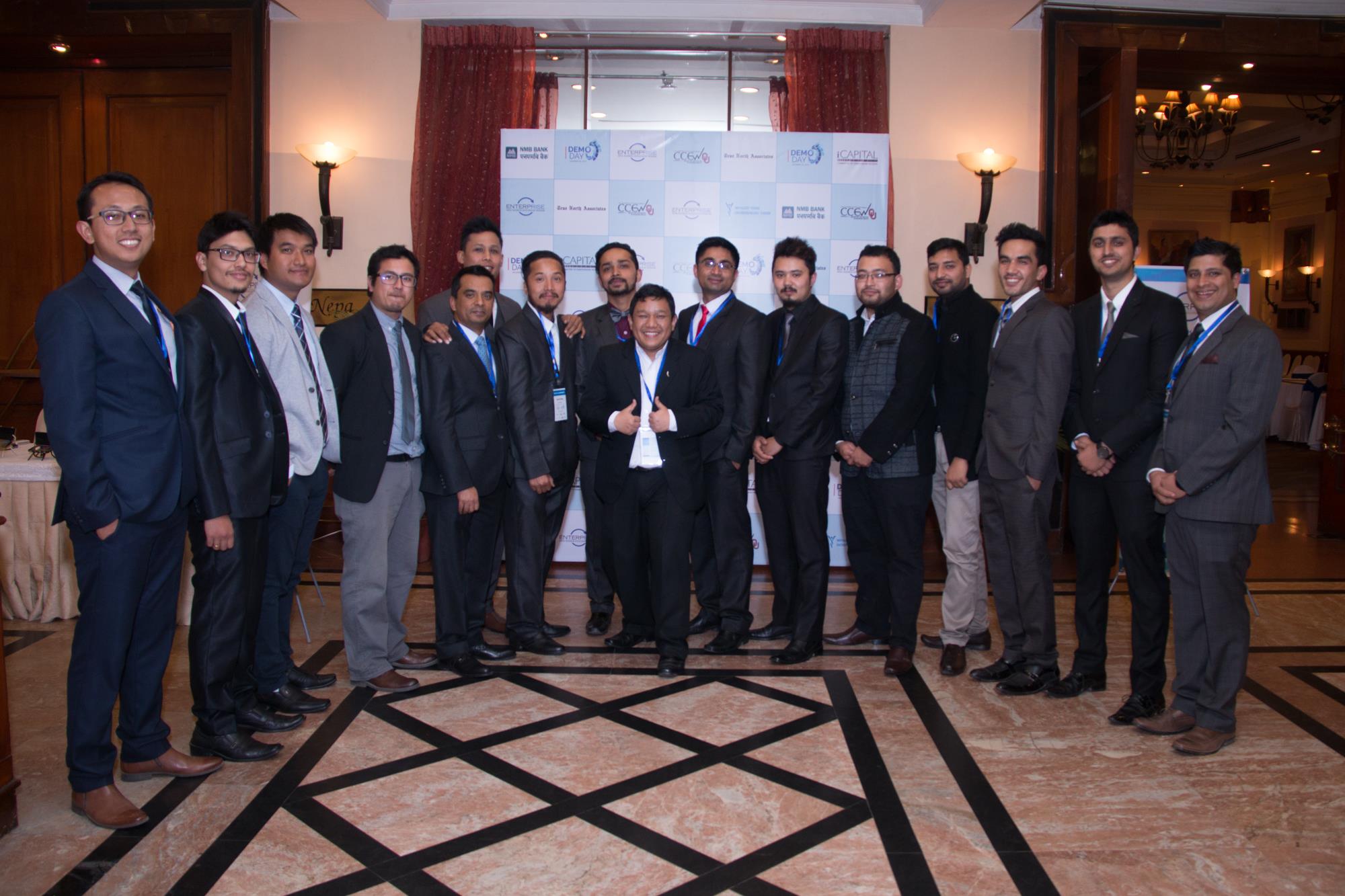 Entrepreneurs of Nepal have great potential and there exist market opportunities to grow their business. However, there is a huge gap between such companies who are constantly looking for equity financing and investors who are looking for interesting businesses to invest money in. That seems to be paralyzing this sector. Enterprise is this middle ground that connects both the parties and brings them together, catering to both their needs. Enterprise also envisions to develop the overall entrepreneurship ecosystem by bringing in entrepreneurs, investors, mentors, and instructors under a single roof.
The program is for companies that have been in operation for at least 3-years or more and are looking to scale up their existing business.
They will select 10 companies that will go through a rigorous 12-week mentorship program where they get to learn from leading industry experts on the range of business topics like value proposition, branding, human resource development, strategic planning among others. During the 12 weeks, each selected team is also mentored on a regular basis by a senior entrepreneur.
The program culminates in the Demo Day where the companies pitch their business development idea to investors and raise capital for growth.

Enterprise Selection Procedure
Firstly, the teams fill out an initial application form after which they are invited to the Enterprise office for a detailed information session about the Program.
Once they understand the program better, in the second step, a detailed application form is sent out for the teams to fill out which includes questions which help Enterprise understand the entrepreneur and business better. An example of a question in this form would be "Where do you see your business 10 years from today?" This form is used to find serious companies who can actually take advantage of the platform provided by Enterprise.
After the second round of screening, the companies are evaluated on several criteria such as competitiveness, scalability, team's capability, product, revenue, profitability, legal compliance among others.
And finally, after the three rounds, the selection committee sits together to decide which companies would get to participate in the Program.
Last year Enterprise had six participating companies that are ACT360, Funky Delights, Foodmandu, inGrails, Aiden Engineering and VimVox Labs.
These companies participated in the 12-week long program where they learned from industry experts and entrepreneurs about different business management tools to help scale up their operations. There were lots of networking and interaction sessions in between the program where the participants interacted with investors and entrepreneurs from diverse backgrounds. The core element of the program is the mentorship that these entrepreneurs receive from senior businessmen and experts. The values these senior entrepreneurs provide to young businesses come in the form of involvement in the business, advice, network facilitation, and business leads.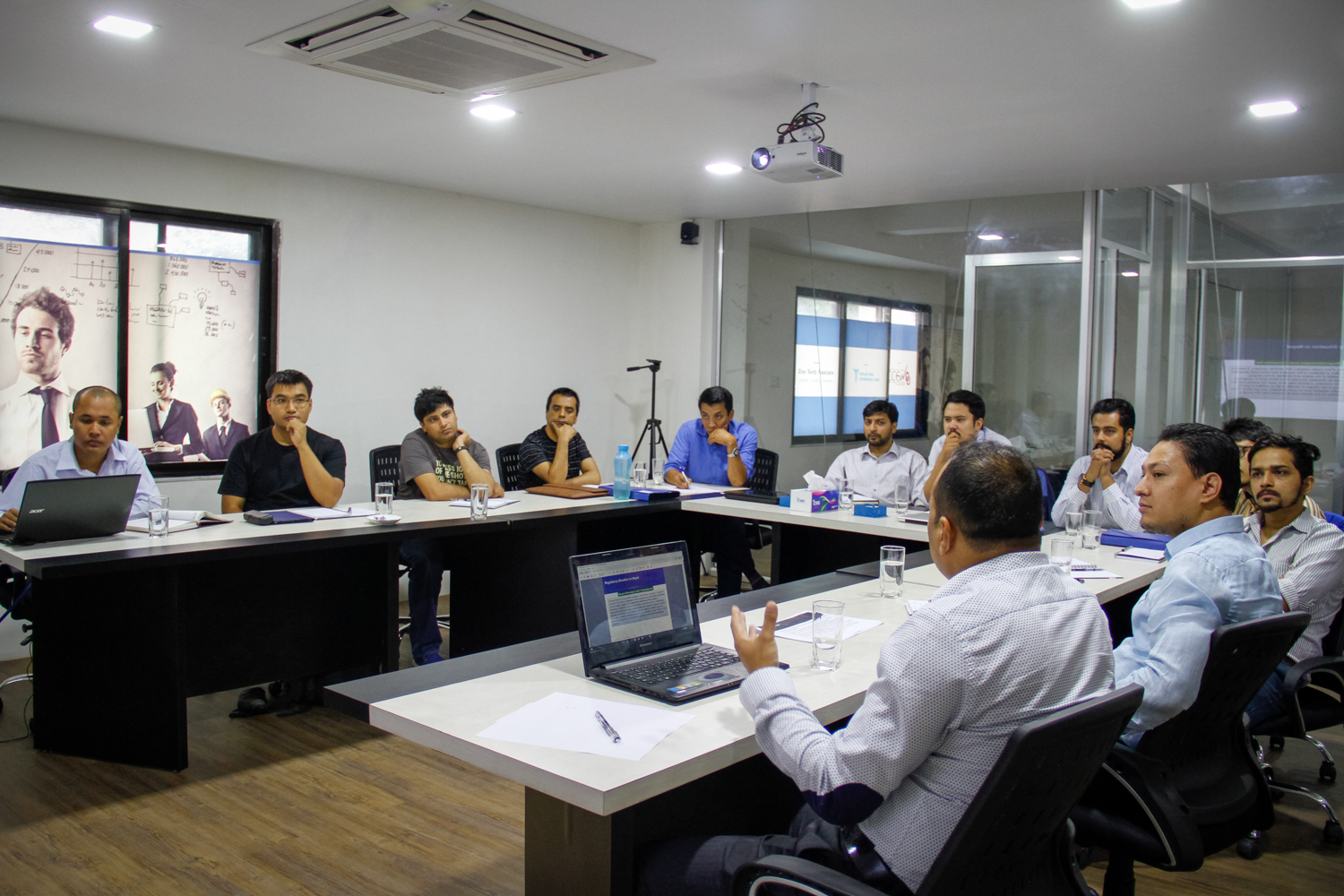 Among the six participating companies in the second batch, three have received investment following the Demo Day: ACT360 (a digital marketing company), Foodmandu and inGrails (a digital web-based agency). Aiden Engineering in currently in the final stages of negotiation with an investor.
The Enterprise program provides the participants with access to wide range of industry experts, business learnings and workshops over the course of the program and dedicated mentorship by experts such as Suman Joshi, Ajay Pradhanang, Dilip Agarwal and Anand Bagaria.
Apart from the network of mentors and instructors, the internal team of Enterprise constantly works with Companies to reassess and develop their business model and produce an investable business plan.
But obviously, they believe that the most important resources provided to businesses is access to investors and helping them raise capital.
Enterprise does not take startups into the program and they are very clear about that. Their target companies are scale-ups. This program is designed such that over this short period of time, Founders with vision can scale up their business participate and equip themselves with the necessary knowledge and raise capital from investors to fulfill their vision. The performance of the previous batches after graduating from the Program is a testimony to the fact that companies benefit tremendously from participation in the Enterprise Program.
To apply and for further details about Enterprise Program, visit www.enterprise.com.np