"Lack of education in rural area"  "Lack of qualified teachers and teaching materials"  "Government schools deprived of educational funds"
Don't these headlines sound a little too familiar? Whenever there's news like that, we simply read it and forget about it. While we, the city people, don't care to dwell on such a trivial thing, the people in rural areas suffer the most from these problems. But that might no longer be the case with the introduction of Deerwalk Learning Center.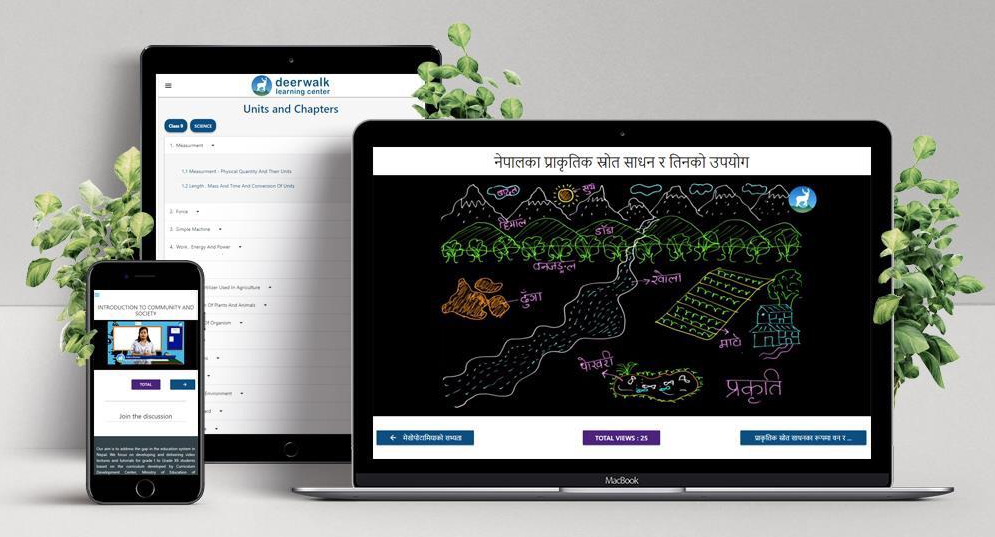 What is the Deerwalk Learning Center (DLC)?
Deerwalk Learning Center (DLC) is an initiation of Deerwalk Group. In summary, it is a great initiative led by Digital Media Team which is Deerwalk Group's very own media lab dedicated to developing online educational contents. Since its inception, DLC has researched extensively in developing video tutorials on several different course topic that are best suited for students across the country.

DLC got its soft-launch back in 2016. After three years, it is officially available for anyone seeking quality education. Till date, they have recorded thousands of video lecture from Grade IV to Grade X.
Furthermore, these lectures or "recorded tutorials" can be easily accessed through their official website (http://dlc.dwit.edu.np/). Currently, the site contains 1700+ videos with 330k+ views across 30+ subjects.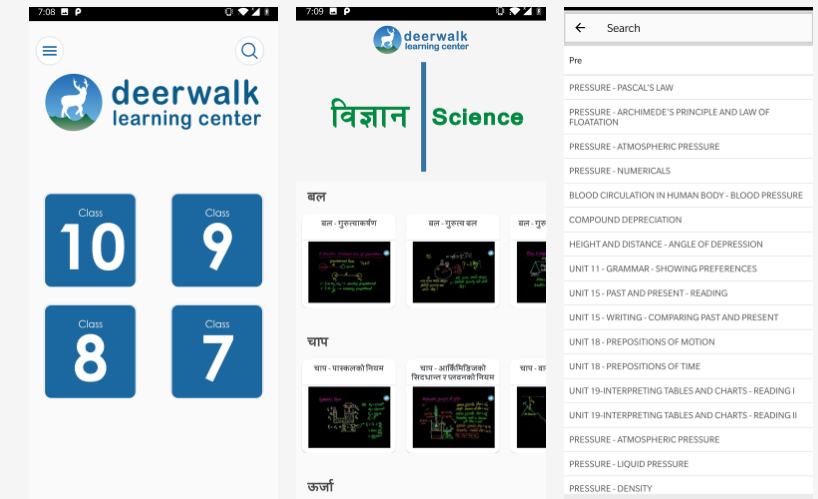 But if you prefer more personalized experience, Deerwalk Learning Center also introduced its mobile app which can be downloaded from the app store! Theoretically, you can easily access hours of education on your fingertips. Additionally, all the materials are the same as that of their site, but it is a little more organized and easy to navigate
How Does It Work?
How you prefer to watch the video, that'll totally depend on you. You can watch the videos online the traditional way. If not, you can easily download them for offline viewing. However, if you don't want to type the address on your browser or even download the app, you can watch it on TV!
Yes, just recently, Deerwalk Learning Center has also recently collaborated with NET TV. So, DLC videos can also be watched on a TV… wherever, whenever.
Okay, that sounds really cool and all, so the pricing must be a kicker, right? Nope. These videos are completely free! Honestly, this is how free education should be!
Deerwalk Learning Center: My Thoughts
Yes, the entire concept sounds too good to be true. So, in order to give you a little more perspective, I tried the DLC website along with the DLC app.
The initial look and feel are kind of welcoming. It even took me back to my school days. The overall platforms feel intuitive with enough interactivity, I could easily navigate through the contents. Moreover, it even helped my little brother.
Well, you don't know my brother. Just know that he's especially weak at math. So, I sat there with him and guided him as the video progressed. After a while, he was able to grasp a basic understanding of the topic, which seemed impossible at first.
Sure, the same thing can be achieved by hiring a tutor. But a tutor doesn't have a video library of 1,700+ video lectures. Well, that's the power of FREE education. If that sound interesting, I'll be sure to put out all the necessary links down below. Don't be shy, try them for yourself!
What do you think of this initiative? Personally, I love the Khan Academy vibes that it has, what about you? Do you think it's the type of concept that can renovate the crumbled education system of Nepal?