Daraz is bringing us another week of amazing offers on electronic products. We will have to see if this package will be a success or failure in the eyes of people.
Though the name is 'Mobile week', the discounts and offers aren't only available on Mobile phones. Laptops and TVs are included too.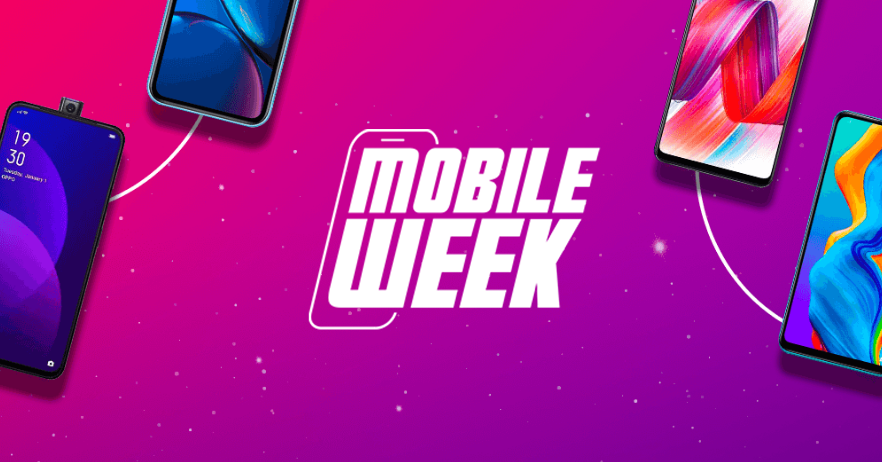 Not all smartphones/TV/Laptop will see their prices drop this mobile week. Only some of the popular ones will get their prices slashed and only at a certain time.  If you missed it, you may not get a second chance. So, keep your favorite phone/TV/laptop inside your wishlist and Daraz will notify you if the price of that phone has gone down in the Mobile week. For more information, see this page.
But, typical of Daraz, this offer week will not only give you price drops. But, there will be mega vouchers for the ones who help spread the word about Daraz's Mobile Week on Social Media. More details are present on the page that I linked above.
You can also pay using your debit card directly from the app. If you happen to be the cardholder of any one of these banks: Siddhartha, Nabil, Standard Charter, Sanima, and Bank of Kathmandu, you are in for a treat. Because the cardholders from each of these banks will get a certain percent off of their purchases.
Customers who are holding Siddartha Bank's card can get up to 25% off of their purchase.
Obviously, there will be a 'Shake Shake' campaign. Here, you get exclusive vouchers and discounts from certain brands if you shake your phone while opening the Daraz app in some particular times. When should you shake your app? The times are fixed and you can find them on this page. 
Mystery Boxes make their return. These maybe filled with accessories from brands like Remax, Vidvie, etc. There is a game zone where you can win some exciting prizes without spending a dime by yourself.
Lastly, Daraz is promising to deliver international products at great prices. We will have to see what type of products they are talking about. If they are phones (maybe something like a Pixel), Daraz may have to take good care not to let their site crash. But the details about the international products are scarce right so let's not count the chickens before they hatch.
All in all, it looks like customers are in for a treat next week on Daraz's Mobile week. Whatever you do people, don't buy your phone right now unless it's the Samsung Galaxy S10e from Sastodeal (you should buy that right now).