Seedstars has partnered with Antarprerana and Unlimited Ventures to host a local Seedstars competition in Kathmandu. It has partnered with Unlimited Technologies to hold a local competition in Nepal. The competition will be two days long and the participants will be given pitch training. The deadline to apply for the competition is 24th September. You can click on this link to submit your application.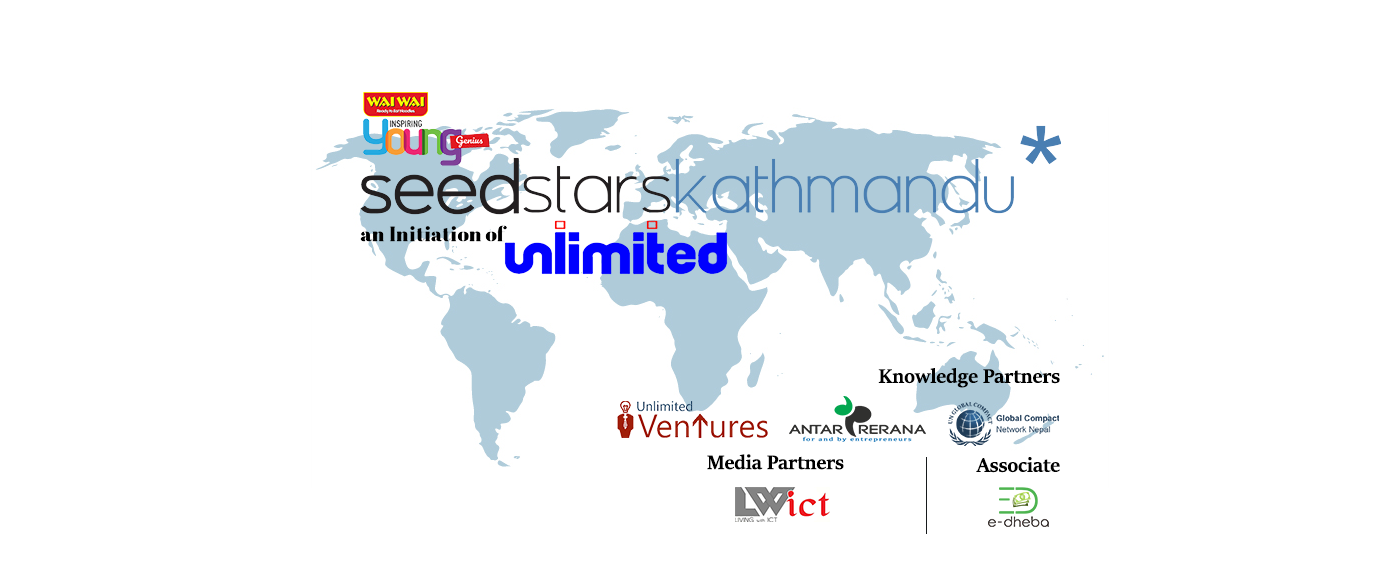 The winner of the competition will be going to Switzerland to compete in the international competition, Seedstars World. The winner of the international competition will be getting USD 1 million in equity investment. Last year, Tootle, a ride-sharing startup, had won the Seedstars Kathmandu. Besides Tootle, Honeyguide apps and NepXpress were selected as top 3 startups of the competition.
Seedstars World is one of the largest and most prestigious pitching competitions that pick the best entrepreneurs from the various and emerging market areas. The competition will have access to more than 1500 entrepreneurs, investors, incubators, corporates etc.
Seedstars holds more than 65 local competitions to identify the best seed-stage startups. The winners from each local competition will be able to compete in the Seedstars Summit. The winner of the international competition will be selected to be the Seedstars World Global Winner.