A brand-new online marketplace, YesCart, has officially launched in Nepal.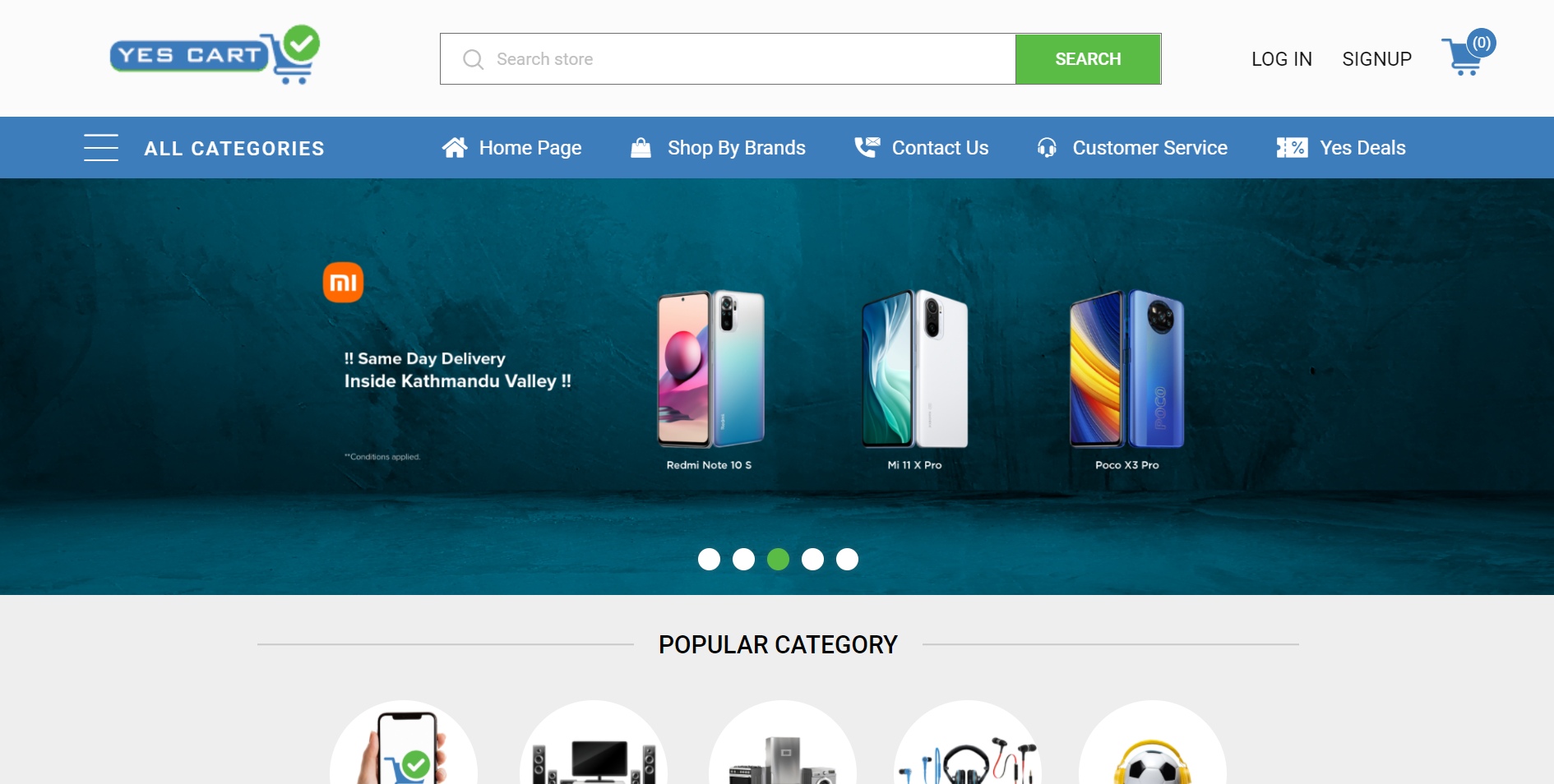 YesCart aims to solve the common problems we Nepali are facing from the existing e-commerce sites.
After a year of planning, YesCart has finally launched its e-commerce platform and its android application. According to the company, the mobile application for iOS users will also be available soon.
YesCart has a team of eight people for now and is owned by a subsidiary of Sharda Group, IoT Incorporation Pvt. Ltd.
For its initial launch, YesCart is distributing early bird vouchers worth Rs. 200. If you sign up now, you will instantly win a discount voucher.
If you use Khalti for pre-payment, you can also get a 20% (Up to Rs. 500 only) discount on purchases.
Only Genuine Products
As per the company, they did a survey to find the common problems the online customers were having. The most common problems were found to be bad return policy, delivery issues, defective products, and hidden costs.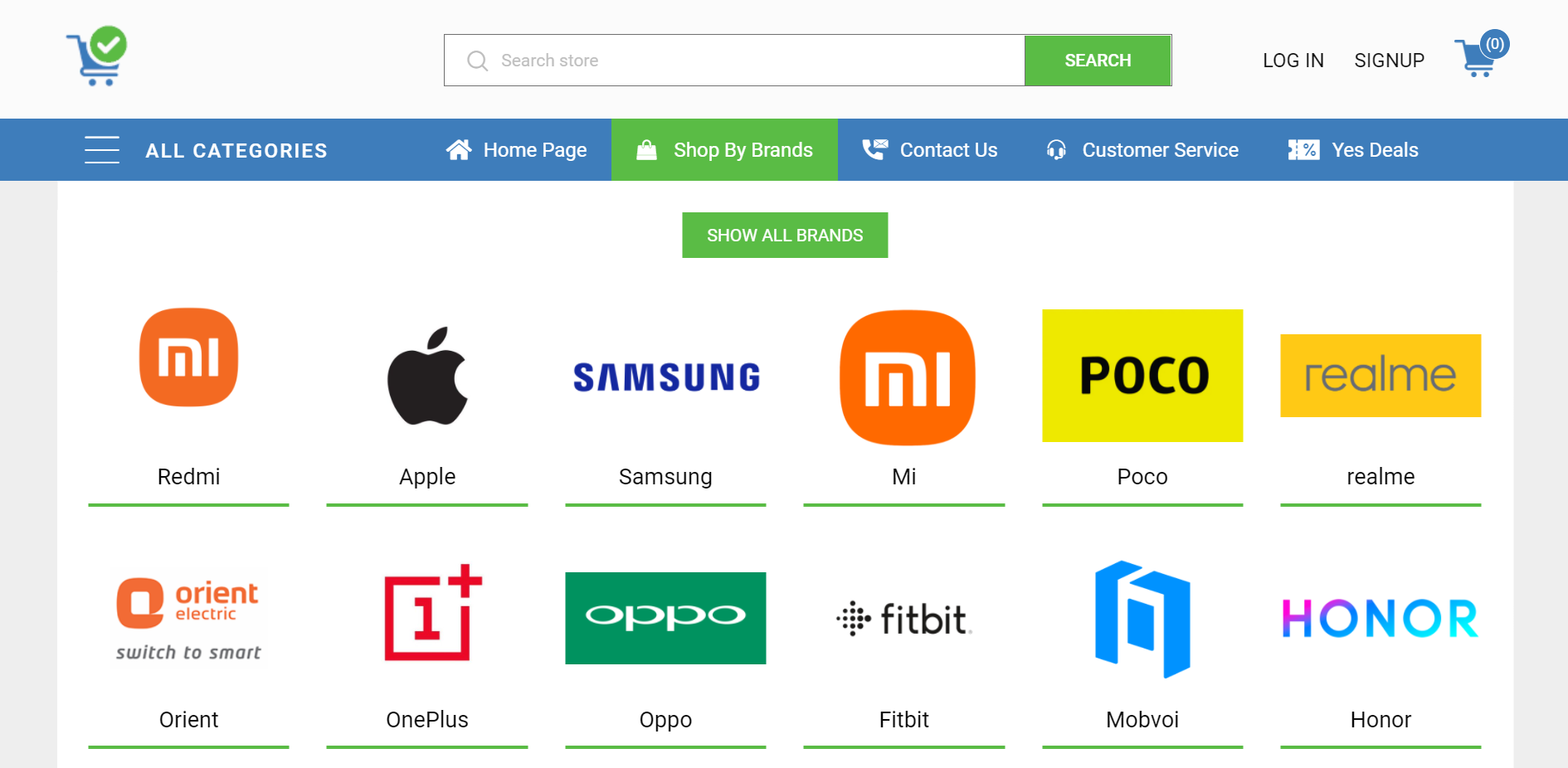 From the survey, the company learned that 80% of defective products were from unbranded companies, and when customers wanted a refund or to return the product, the experience was not only unpleasant but customers also had to pay extra money.
To tackle this problem, YesCart is only selling genuine products in collaboration with authentic brands. This ensures that the customers will only get the quality product, decreasing the chances of defective products being delivered.
Return Policy
In spite of that, if someone gets a damaged/defective product or they simply changed their mind (applicable for selected products such as wardrobe, shoes, etc), the company has an easy return policy where one can request a return.
The request must be initiated within 3 days for damaged products and within 7 days of the product return cycle.
Delivery
YesCart says they will be delivering the products within 48 hours inside Kathmandu valley with no hidden costs.
For now, YesCart is limited to Kathmandu valley only. The marketplace will be soon expanding throughout the country in the coming months.
YesCart will deliver genuine products with prompt delivery not exceeding 48 hours inside Kathmandu Valley. As well as we will bring exclusive deals and discounts on the platform across different categories.

We promise to provide an industry-standard experience to our users by shortening service times and making pre-sales and after-sales support, available both online and offline.

Also we will provide a merchant backend system that is rich in features compared to others players in the market.

– Saral Acharya, Head of e-Commerce
YasCart Future Plans
In its initial phase, YesCart is partnered with 20 brands that include brands from the mobile and gadget segments, security solutions, home appliances, entertainment, and laptops and peripherals.
The company will be growing its catalog soon with different authentic brands.
Affiliate Program: YesCart is also working on its Affiliate Program from which one can earn a commission from driving sales. Saral Acharya, E-commerce head, said they will be implementing the program in a few months.
Payment Methods: Currently, YesCart supports two mobile wallets—Khalti and eSewa and an option for cash-on-delivery as well. They will soon partner with banks for more payment methods.
READ NEXT: NTA Studying the Possibility of Refurbishing and Assembling Phone Sets in Nepal