Do you have a startup you are passionately working for? Do you know of a startup that's promising? Then check out the global startup competition Wai Wai Seedstars Kathmandu.
Unlimited Technologies, host of Microsoft Innovation Center Nepal has announced the opening of Wai Wai Seedstars Kathmandu applications.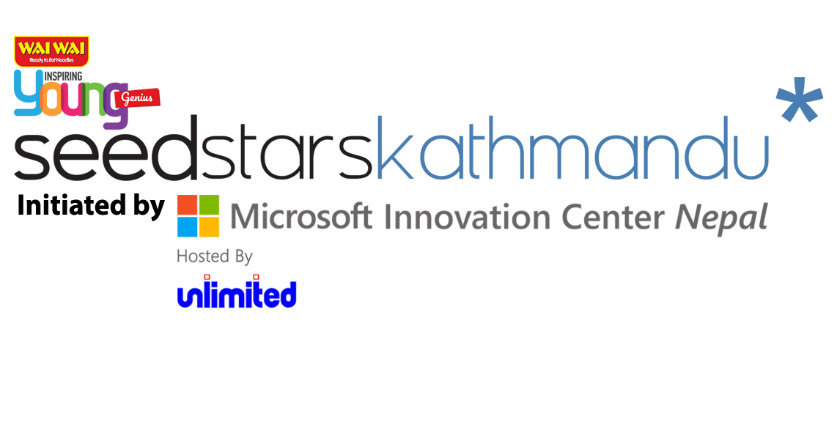 To apply to this, the startup should be:
Less than two years old,
Less than 500K USD investment,
An MVP in tech with demonstrable traction.
The top 8 startups will be chosen to compete at Wai Wai Seedstars Kathmandu by MIC Nepal, and the winning startup will receive an invite to the Seedstars Asia Regional Summit and all-expenses paid trip to Switzerland to compete on the international stage (against 75 other countries) at the Seedstars Global Summit for equity investments of up to USD 1 million, and to meet with international mentors and investors.
The winning startup will also be considered for acceleration within the Seedstars Growth Program. In addition to this, there are also prizes and benefits for participants.
Give this your best shot and apply for the competition.
To apply, click here.
Deadline: 30th September 2017
Nation Pitch competition: 23rd October, Shankar Hotel
About Seedstars World
Seedstars World is the largest and most prestigious pitching competition to spot best entrepreneurs in emerging market. The competition runs with the motto, Talent is everywhere. Hence, they are in search to best talents all around the world in 60+ emerging markets having access to 1500+ entrepreneurs, investors, incubators, corporates etc.