Pros
Solid build
Loud sound
Incredible battery life
Game mode for reduced latency
Cons
Lid opening is small
Lacks bass
ENC could be better
Ultima LIfestyle has been offering locally-made products in Nepal and has a collection of audio and wearable products. Their audio products are pretty popular in Nepal. Ultima Atom 520 is another audio product they offer in Nepal.
Ultima Atom 520 price in Nepal is Rs. 2,399. It is available in two colors: Black and White.
It is a TWS that features low latency mode Ultima calls "Beast Mode" and Bluetooth v5.3. Is it good for the price? What features does it offer? We'll talk about it in our Ultima Atom 520 review below.
Ultima Atom 520 Specifications
Driver: 13mm driver
Bluetooth version: BT 5.3, 10m range
Battery backup: Up to 20 hours
Latency: 50-60 ms (Low Latency mode)
Charging: USB-C
Ultima Atom 520 Price in Nepal: Rs. 2,399.
ALSO READ: Redmi Buds 4 Active Price in Nepal (September 2023 Updated)
Ultima Atom 520 Review
Design
The Ultima Atom 520 has a matte finish squircle-shaped case. It is compact and light and can easily fit in your jeans pocket.
There are 4 LEDs on the front which help identify the remaining charge level. There is a USB-C port at the bottom for charging. Opening the lid, you'll see the earbuds with labels for the Left and Right sides. Taking out the earbuds is a bit tough due to the orientation and the opening being quite small.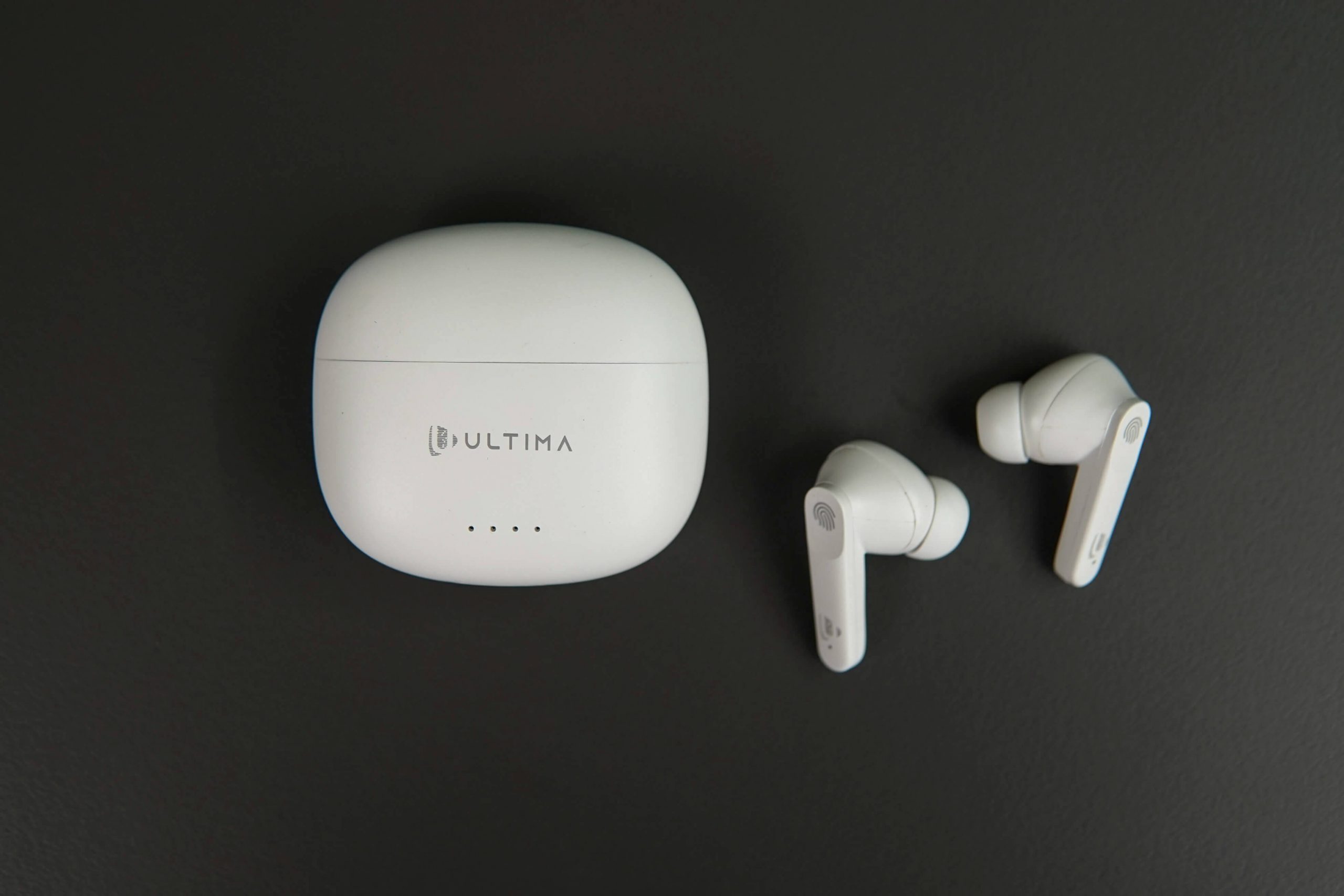 The IPX5-rated earbuds come with additional ear tips inside the box. We used the default one that was included with the buds itself. During our usage of the Atom 520, it provided a good fit and the buds didn't move around in the ear much.
Overall, the build quality of the earbuds is decent for the price.
Connection & Controls
Ultima Atom 520 features Bluetooth v5.3 for Bluetooth connection. Ultima advertises a 10m range in clear space. Even in close proximity, we found drops but it was very minor which didn't deter from the overall experience.
The earbuds also remember the last connected device and auto-connect when the case is popped open.
As for the controls, you can control the volume by single-tapping the earbuds. Single tapping the left earbud decreases and the right increases volume. You can also double-tap either of them to play/pause the media.
Tripple tapping the right earbud activates "Beast Mode", which is basically a low-latency mode. Ultima has claimed a 60ms latency in this mode. The Beast Mode has to be reactivated every time after the earbuds are placed in the case, which can get a bit annoying.
The "Music Mode" has noticeable latency, especially in fast-paced games which is somewhat reduced by "Beast Mode."
Sound & Mic
The earbuds feature a 13mm driver that gets quite loud. We couldn't use it at over 70% volume, as it got uncomfortably loud. The good thing is these earbuds don't give you fatigue and can be worn for longer durations without any issues.
We did our testing at 50% volume as it was the sweet spot for loudness and battery consumption. The earbuds also feature ENC (Environmental Noise Cancellation) which helped with fan noise when playing music. It doesn't cancel out any speech so people talking could be heard with the earphones playing.
So, how does it perform in various genres of music? We've compiled an extensive list below. Let's check it out. But do keep in mind, music experiences can vary with the source audio and the mixing/mastering done.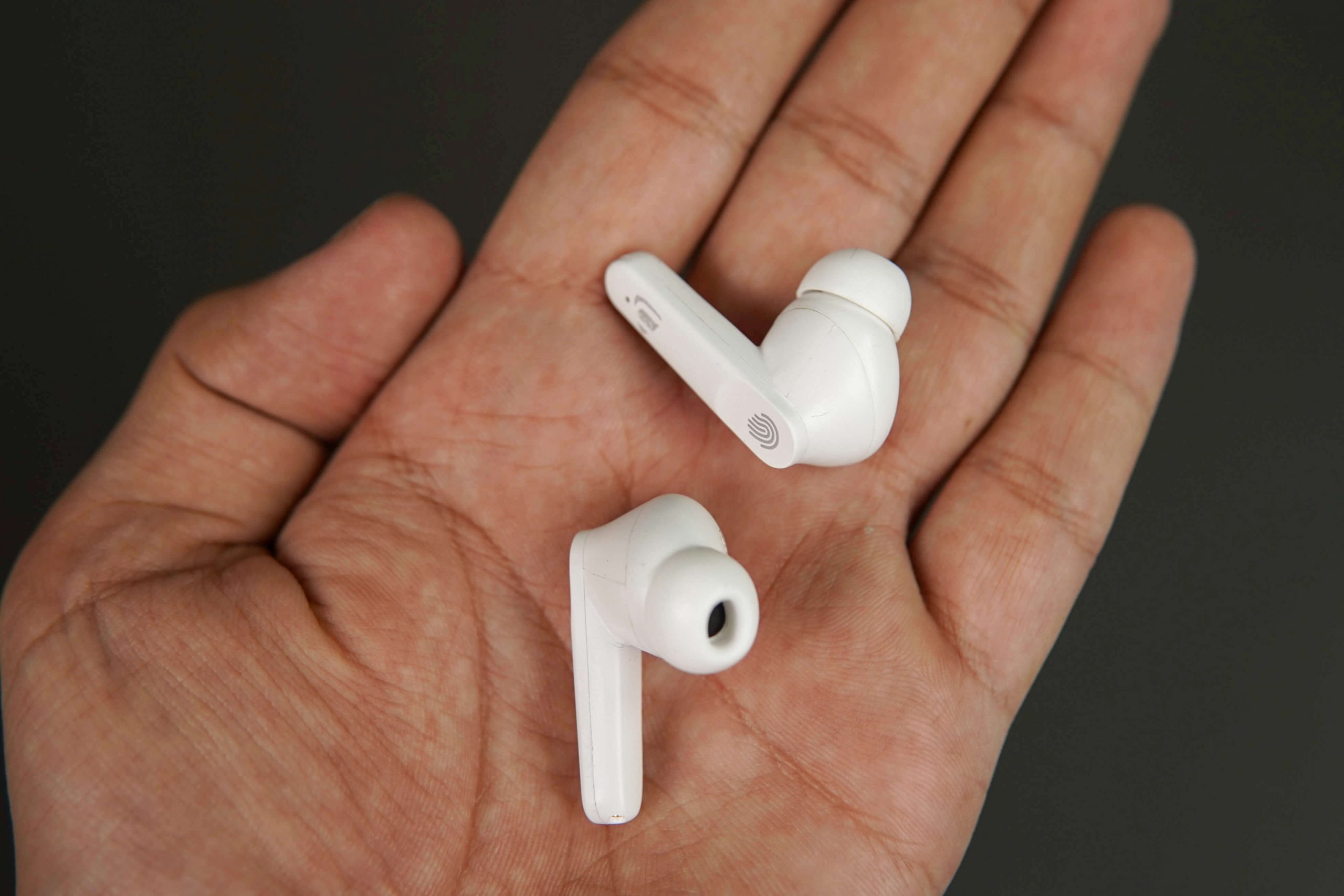 Rap songs, and EDM all have good sound and you can hear the beats easily. We listened to multiple songs from Eminem, Joyner Lucas, Daft Punk, and Marshmallow, and the vocals were clear and the beats were audible.
J-pop and K-pop songs are notorious for their use of many instruments that it can be difficult for devices to isolate them. The case is pretty much the same here.
With over 8 instruments playing simultaneously in some songs, there's only so much you can hear at the same time in stereo. It often struggled with separating sounds that are close in frequency.
Rock and Pop songs were enjoyable with clean sounds to both the vocals and guitars. With only a few instruments being played, we could hear all of them or at least hear them when we searched for them.
Switching over to Classical music, it was an enjoyable experience when we played Beethoven, Paul de Senneville, and Chopin. We could differentiate between warm and cold notes.
It doesn't have thumping bass but the overall sounds are bright and other instruments can be heard properly. 
The earbuds have microphone input but we personally didn't like it. The microphone's loudness fluctuated and sentences couldn't be heard completely. When using it for communication, the recipient would often say that our voice would suddenly get loud and then super soft randomly. The audio quality is similar to other earbuds in this price range and exactly what we expected really.
Battery
Ultima has claimed over 20 hours of playback with these earbuds. In our testing we found this claim to be somewhat accurate. We were able to get multiple sessions out of the earbuds extending over multiple days without charging the case.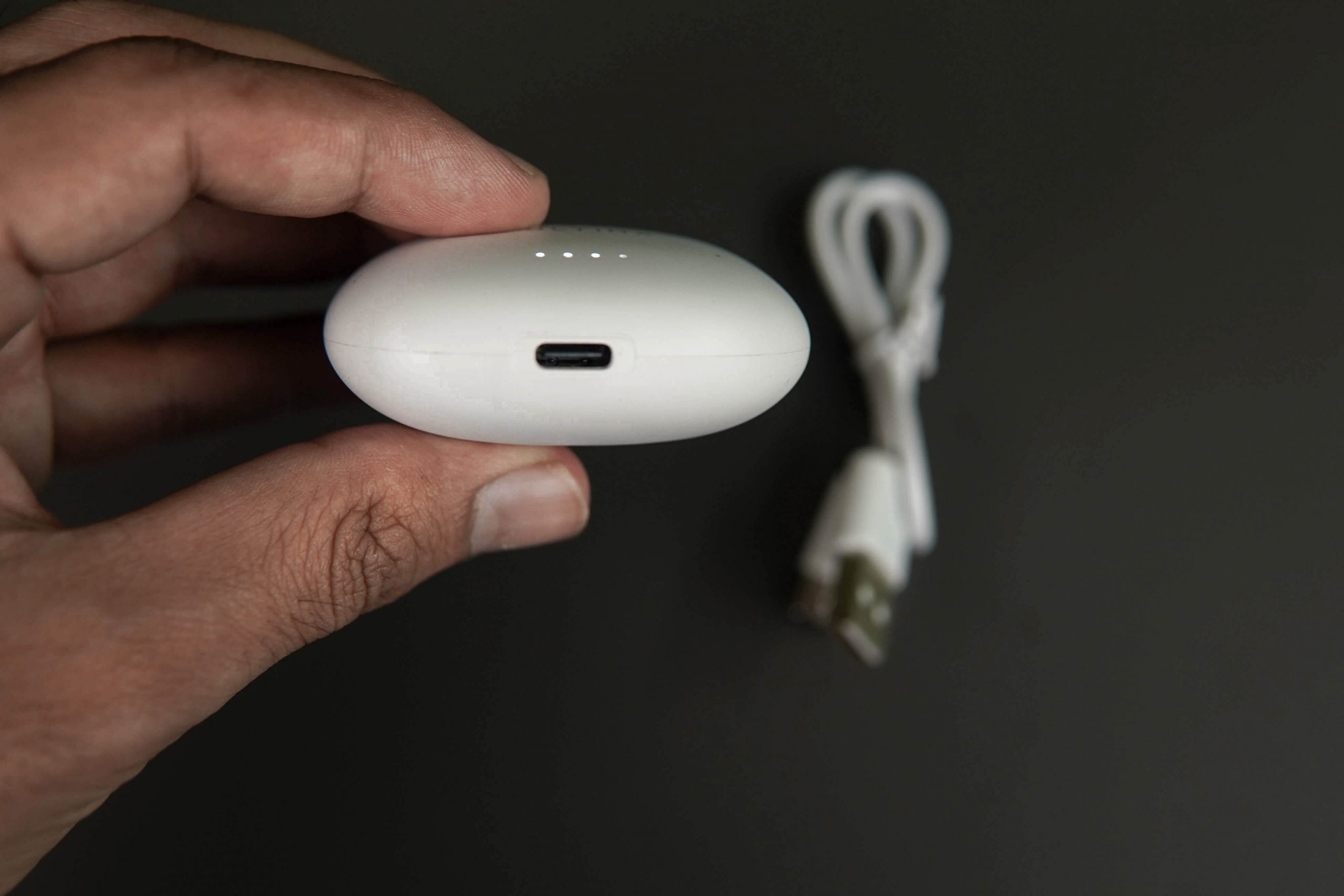 The case took just shy of 1 hour and 30 mins to fully charge. Keep in mind we charged the case with a laptop and the cable provided in the box. The buds also come with ASAP charging that provides over 2 hours of playback with 10 mins of charge.
Is it worth buying?
The Ultima Atom 520 earbuds come with a good build, loud sounds, and a long battery backup.
The Beast Mode helped in reducing latency which was somewhat useful in games. However, it's just not enough in competitive gaming. Also, the earbuds struggle with sounds near the same frequency range but still manage to provide a decent music experience.
If you're searching for TWS earphones under Rs. 2500, this is one you ought to consider.
So this was our review of the Ultima Atom 520. What do you think of the Ultima Atom 520? Let us know in the comments!