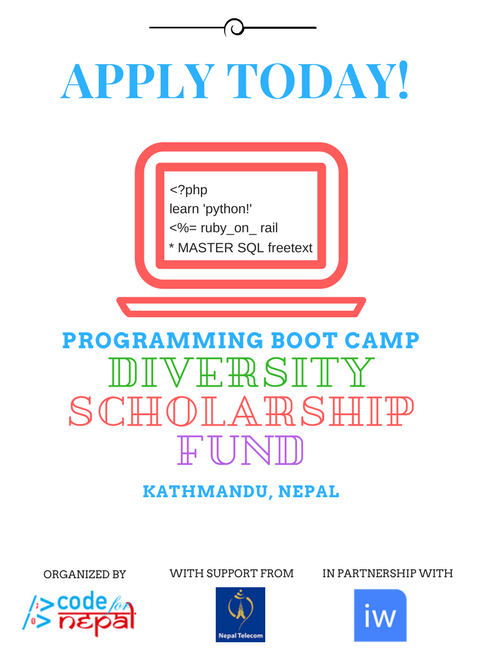 Code for Nepal as announced, "Tech Diversity Scholarship" for all people interested in web development. It is a new initiative of Code for Nepal with support from Nepal Telecom and in partnership with Insight Workshop targeted towards students who are genuinely interested in building something to call their own.
This scholarship is for 25 people who are extremely enthusiastic about programming or want to build something. Selected recipients will get the opportunity to attend a 12 weeks web development course with a mandatory 3 weeks capstone project. The overall course covers basic web development & database fundamentals to building complex web applications using Django (Python) framework.
About Code for Nepal
Code for Nepal is digitally empowering Nepal by increasing digital literacy and the use of open data in Nepal. It works to inform, inspire, and equip Nepalese, especially women, to use technology and social media to improve their lives and help tackle challenges in their communities.
Application Deadline: July 5
To apply, and learn more about the scholarship, visit this link.
Last updated: June 19