The Transport Management Office has not been so far able to manage smart licenses to more than 200,000 people who had applied for driving license and passed the written and trial tests.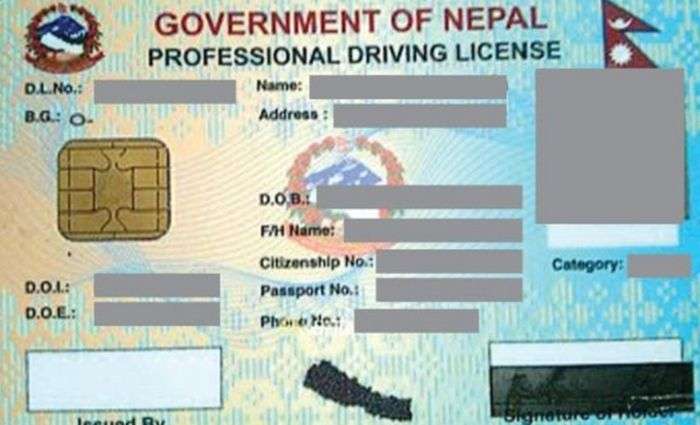 The number of applicants who have passed the examination administered by the Transport Management Office at Ekantakuna, Lalitpur for the 'smart card' and also paid the fees for the same has reached 557,700 as of Thursday.
This number includes all the applicants who have passed the examination for driving license for the last four years since the Office started issuing the smart driving license system.
So far 354 thousand people have got smart driving license from the office. The Office has stated that 203,000 smart driving licenses still remained to be printed.
Even those applicants who had passed the trial and paid the fees one year back have not got the smart license. They have been driving producing the receipt of the revenue they had paid to the office for the smart license whenever the traffic police ask them to show their license.
It is said the office is not able to print adequate number of smart driving licenses as the printing machine is a low capacity one.
Even those who have the smart driving license have complained that the card is not of good quality as the 'chip' embedded in the card comes out easily.
(RSS)