Prime Minister Sher Bahadur Deuba and his Indian counterpart Narendra Modi jointly launched Rupay, an Indian card payment network, in Nepal.
It was launched on April 2, 2022, during the three-day official visit of Deuba to India. The launch of the payment network in Nepal will now enable Indians to pay in the country using Rupay.
Rupay is a product of NPCI (National Payments Corporation of India) that was launched in India in 2012 as a domestic card payment network to compete with international payment networks such as Visa and Mastercard.
India is now aiming to expand the payment network globally, having launched it in Singapore, the UAE, Bhutan, and now Nepal.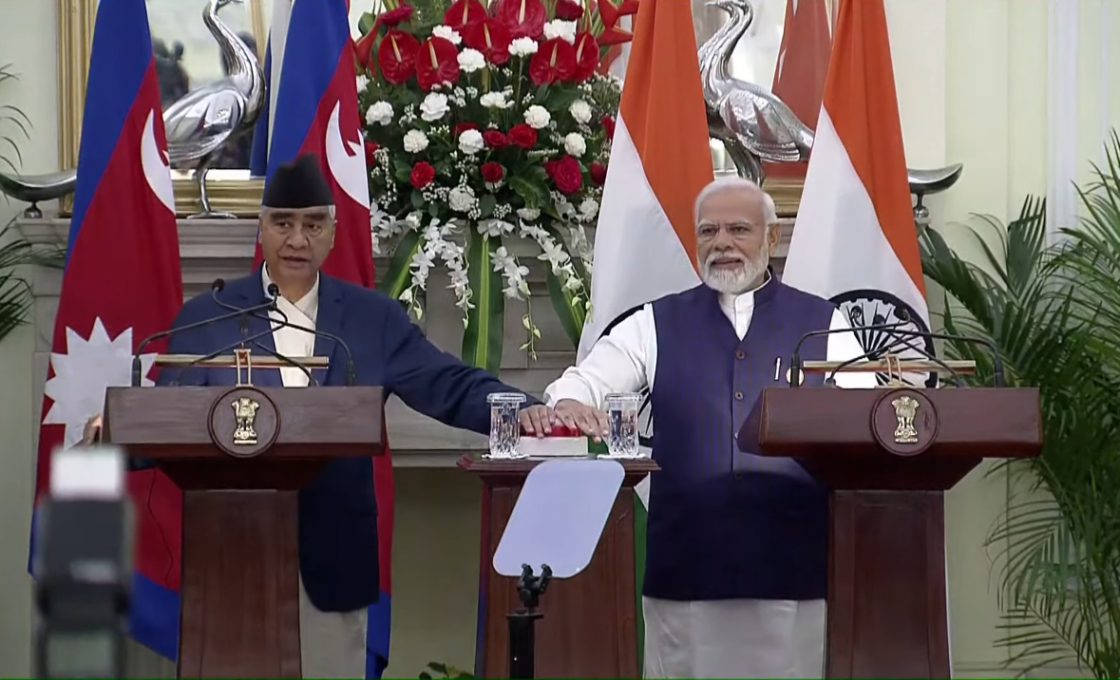 NPCI partnered with Nepal SBI Bank with support from Nepal Rastra Bank, the central bank of Nepal, to launch Rupay in Nepal. It allows all Nepal SBI POS (Point of Sales) machines, which are located in 1,400 locations throughout the country, to accept payments using via Rupay.
Recently, Gateway Payments Services Pvt. Ltd. (PaymentNepal), Nepal's licenced payment system operator, also partnered with NPCI International Payments Limited (NIPL), the international arm of NPCI, to deploy UPI, an Indian inter-bank payment system developed by NPCI, in Nepal. It will also enable Indians to use UPI in Nepal to pay digitally.
ALSO READ: Sajilo Marmat Sewa Rebranded as Sajilo Sewa after Securing NPR 100 Million Investment