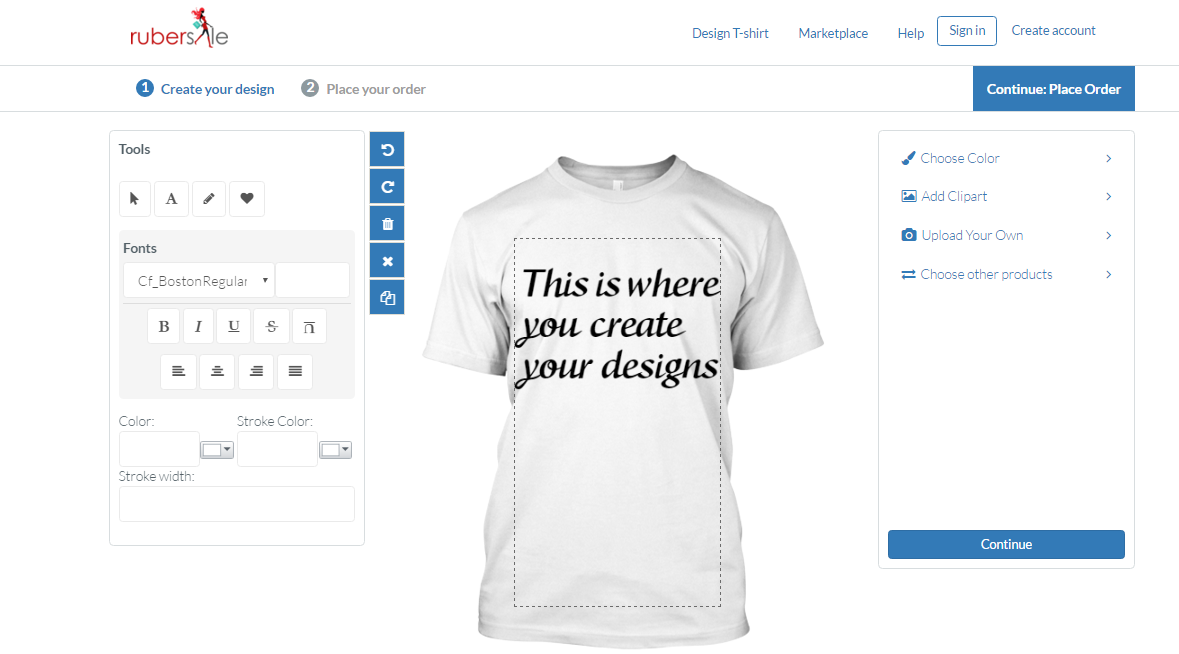 If you are searching for a place to print your T-Shirts then look no further, Rubersale.com is one of the best online solution for any of your printing needs. Created for the purpose of providing the customer with quality service and quality product, Rubersale.com gives the customer the option to create their own designs, if they choose to do so. There are also a wide range of pre-designed tees available from where the customer can choose from.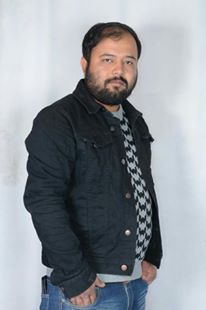 With Rubersale, THE CHOICE IS YOURS!
Techlekh has interviewed Binamra Sharma, Managing Director at Rubersale. He talks about how Ruberasle.com can help customers find their inner designer and how Rubersale.com has provided the customer with a wide range of options and freedom.
Q: What inspired you to create this website? What inspired you to keep the name "Rubersale"?
A: Nowadays, people living in Nepal have adopted the idea to practice shopping through an online medium or ecommerce site. E- Commerce business has been one of the booming businesses in Nepal lately. Keeping this situation in mind, our team realized that even though there are numerous sites which sells varieties of T-shirts, there are none which provides users with the freedom to create their own design and so we decided to develop one.
Our team went through a series of discussion and concluded that we will provide a wide range of printing solutions to our customers.
Starting with the concept of tee designs, we decided to provide a system via the Internet, prioritizing Nepal, where users can express themselves through their art/design. People who design can earn easy money as well. We give 15% of the profits to the user (designer) if their designed product has been sold from our marketplace.
RuberSale, its actual form is 'rüber' in Latin meaning Ruby Red color. We have developed this project in Ruby on Rails. So we picked the word Ruber. Sales refers to a simple word meaning selling of goods.
Q: What services do you give to your customers? (Are the shirts only available in cotton or are there any other materials?)
A: RuberSale provides one stop solution to different organizations and people as their printing solution. Initially, we plan to provide our users with a platform where they can create their own design on T-shirts through our web app. One can also choose between the designs we have in our marketplace. We plan on extending our services and provide various printing and designing solutions like apparels, stationeries, ID cards & many more.
"Design your imagination" is our slogan. Rubersale.com is Nepal's 1st online accessories designing tool, which was started with the concept of providing flexibility to the users. In need of customization, we are trying to give user as many privileges and option to design tees for now.
With RuberSale, THE CHOICE IS YOURS! There is no minimum order barrier to us.
We use the best technology available to provide the users slick, smooth feel across the application.
These are the products we are providing for now:
T-shirts (V-necked, Round neck & jersey)
Q:How do you ship the product to the customer?
A: We have our own staffs who deliver the product inside the valley and to outside of the valley, we use local courier company.
Q: Do you have a shop where customers can come directly to design?
A: Our primary target is to provide an online platform to design T-shirts online. So, we encourage our users to use the web app. In the future we will have a store to sell our products where customers can see and buy our T-shirts instantly, but the T-shirt designing platform will always remain online.
Q: What troubles have you faced? (Troubles that you and your team face while printing and shipping)
A: Our country Nepal is lacking behind in the field of Information Technology. Therefore, many people don't know the benefits of buying goods through online. People find it hard to rely on online shopping which has been a major problem.
Custom printing each T-shirts is also a challenging task. But, since that is the main theme of our product, we have been working very hard for it so that customers can find a good quality custom print T-shirt at an affordable price.
Q: How do you promote the website?
A: Since this is an online shopping platform, our targeted customers are online users. Hence, we are using online marketing as the key source of marketing for now.
Q: What plans do you have for the future?
A: As a future plan, we plan to open branches in certain cities of Nepal, extending branches in various more in following years.
We also plan on providing a wide range of printing solutions in the future. Some of them are listed below:
V-card
ID card
Apparels (such as Hoodies, Jackets, Sweaters, etc.)
Stationery (such as Pen, Notebook, etc.)
Phone Cases
Cups and many more.
We are developing a mobile app as well for easy use of the user.
RuberSale Team
Binamra Sharma – Managing Director
Hemant Gurung – Chief Executive Officer
Sujit Shakya – Chief Technical Officer
Isha Shakya – Chief Operating Officer
Shraddha Timilsina – Chief Marketing Officer
In my opinion, Rubersale.com is a trendsetting startup in Nepal. This is the first site to help the customer create their custom designs for their tees, apparels, stationery and other materials. The site is easy to use and the process to create the design online is easy. The site provides a canvas for designers to show their imaginations.