Realme has officially relaunched with a new distributor and new management in Nepal today.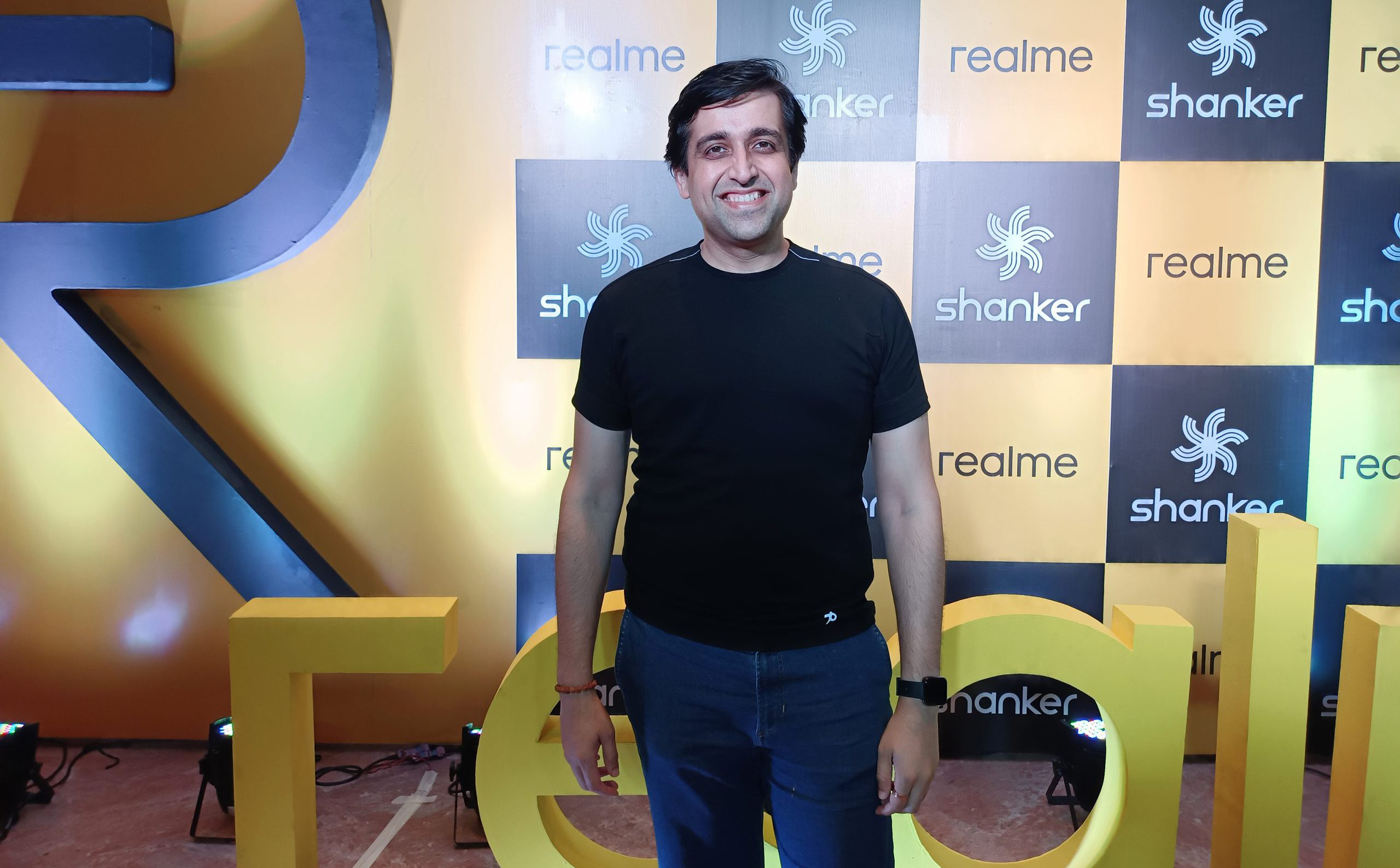 While Realme was already available in Nepal with Pashupati Trade Link Pvt. Ltd. as the official distributor, Realme was not directly involved as a brand in Nepal. So, with Jagdamba Mobiles Pvt. Ltd. as the new distributor, Realme will be directly involved and handle everything from top to bottom.
For the launch event, the VP of Realme and CEO of Realme India and Europe, Mr. Madhav Sheth was in Nepal for the launch event. And, we had a short interview with him regarding Realme's expansion, new product launches, and future plans in Nepal. Let's hear what he has to say.
The interview has been condensed for clarity.
TL:

Why has Realme finally decided to intervene and get directly involved in the Nepali market?

I always work for the consumers and consumer pricing/expectation is the most important thing to me. I studied the Nepali market and I told my management team that if we want to play through the Nepali market, we need to go through a consumer approach and not just through a distribution approach.
Realme is all about creating choices and giving more options to the consumers.
I know that Nepali consumers always compare the prices in Nepal with Indian prices. And, they would definitely not want to feel cheated when they see the Indian consumer prices. And, this was the first issue I wanted to address. So, we have found the right set of distributors and we have also cut down the trade margins by more than half. This will ensure that the Nepali consumers will get the correct pricing.
Furthermore, we have also worked on distribution margins, penetration of the distribution, area of distribution, and product strategies.
It is yet another feather in the cap of realme's remarkable journey and we have received great success in India and will look forward to receiving a similar achievement in Nepal where we are providing our latest and innovative products at democratized prices to Nepali users.

We aim to be among the TOP 2 smartphone brands in Nepal by 2022. As I embark on this newly added role to lead realme's Nepal operations, I am really thrilled and looking forward to bringing fantastic realme products to Nepal users". 
TL:

What are the upcoming smartphones and what about their pricing?

Realme GT and GT Master Edition are the upcoming devices and might launch in Nepal at the same time as India. Realme X7 and X7 Max will also be launching sometime soon.

About the pricing, they will have similar prices as the Indian prices. All of the future products will be priced competitively with similar prices as India.

Also, we will be launching both global and Indian variants in Nepal according to availability.
TL:

Can we expect sub-brands like Narzo and Dizo to launch in Nepal?

We are planning for Narzo and other AIoT products very soon but we want Realme to establish itself in Nepal within the next 2-3 months. If everything is executed at the right time, we will see a lot of product launches in Nepal.

Specifically, Narzo is definitely going to have a separate distribution channel as Nazro has a separate distribution channel in India as well.
TL:

Will see more of Realme's AIoT ecosystem in Nepal?

Surely, there will be more Realme products in Nepal and you will see more competition.

What has happened up to now is that someone is enjoying 50% of the market choice and they are not bothered about the prices. But once the competition comes into place, not only do the customers get more choices but customers start to understand the ground reality. And, this is extremely important for the market to have more choices.

According to the demand, we might bring various products like smart TVs as well and we might use separate channels for that.
TL:

Realme phones in Nepal have not received regular updates, how will this issue be addressed?

A lot of devices that have been imported unofficially may not have been connected to the right networks. Hence, we have not been able to send them the updates.

Then there's another problem as we manufacture products for India and we expect them to connect to the networks in India. We have never assumed about the Nepali telecom operators and that could have hindered some of the patches. But, the global updates must have arrived in Nepal as well.
TL:

What about the addition of service centers and new distribution channels?

We will be using new channels and the existing channels as well. But, it's sure that we will be adding more channels as the volumes are going to increase significantly.

Regarding the service centers, there was no proper link of the service systems before. Now, I'm going to make sure that the entire spare parts are available according to the volume.

Initially, no one used to focus here in Nepal and this resulted in a lack of official channels and official service centers. This problem was also affecting our brand reputation.
TL:

Will you be creating a separate Realme Nepal community?

We will definitely have a specific Realme community page for Nepal. But we are trying to create a global community where separate communities will be a part of this bigger group.

Now we will be creating a community group for products and some countries might have specific content as well. This will help consumers to get more knowledge about the specific products as all the regions will be sharing the information about that specific product.