The global eSports industry is thriving and the pandemic has boosted user engagement more than ever. Even in Nepal, the gaming scene is gradually evolving with the number of professional gamers entering into the field and eSports tournaments happening time and again.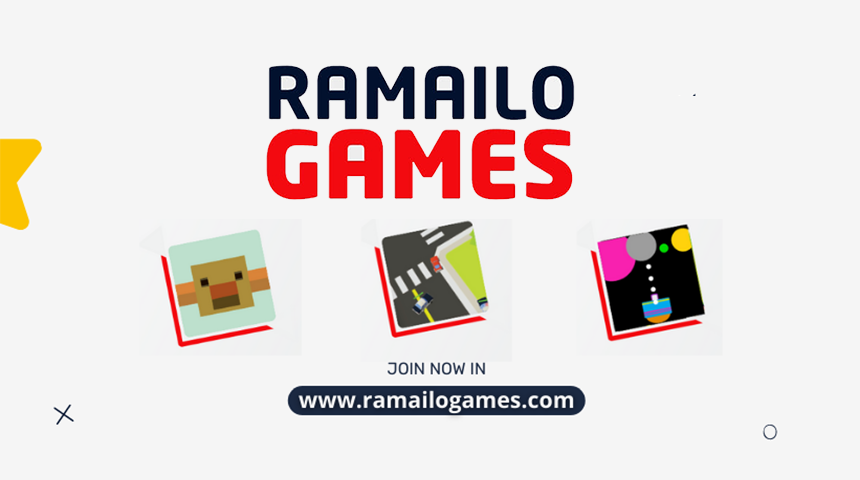 With this trend growing over the years, more talent in terms of local game development is also emerging in Nepal. Recently, a platform called Ramailo Games, an aggregated platform for locally developed games has started its operation.
A product of RedTailfox Pvt.Ltd., Ramailo Games is one of a kind gaming platform in Nepal that allows you to play various local games from the same platform. Here you don't need to download and install different games. You can log in to Ramailo Games and register to play different games. It has around 80 games on the same platform.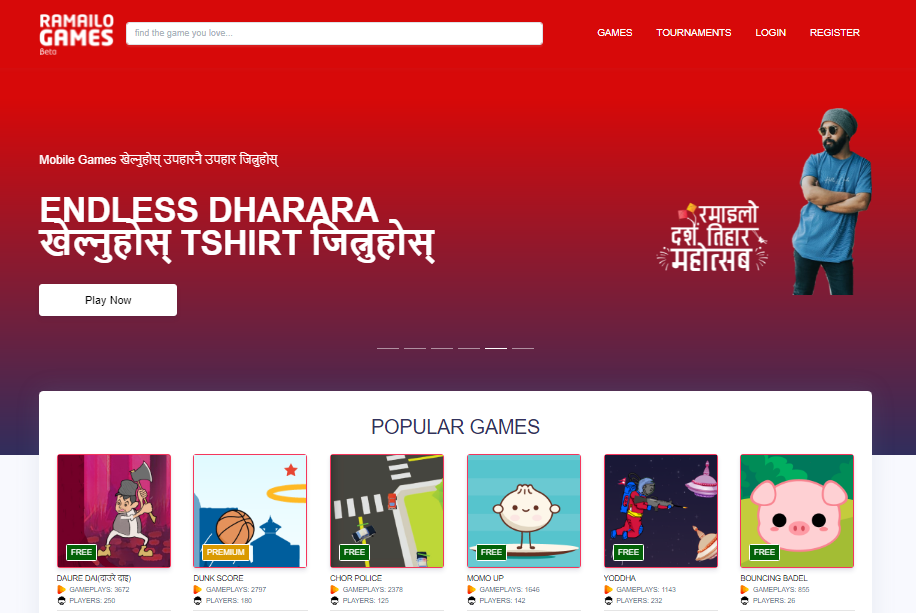 One can play the games through the web platform and mobile set. Ramailo Games has two different kinds of games including Free Games and Premium Games. You need to subscribe to premium games whereas free games don't cost.
Idea behind Ramailo Games
The platform is started by founders from diverse backgrounds of Information Technology, eSports and Management. Uttam Adhikari, Uday Gurung, Bishal Manandhar and Robin Sharma are the four founders.
Three among these founders, Adhikari, Gurung and Manandhar had started a tech development in 'Sroth Code'in 2016. This was also a game development company, however, the games developed by Sroth Code were segregated and the user had to install each game. The platform could not sustain longer and needed a refined version.
"So, we started researching for an aggregated platform a year ago," shares Uttam Adhikari, co-founder of Ramailo Games. Sharma joined the team and the four founders took Ramailo Games live around three months ago.
Several games on the same platform
The gaming platform allows you to start the game in one click and give choices without taking too much memory of the mobile.
"Through Ramailo Games, all internet users would be able to play hundreds of casual and hyper-casual games without ads or install," writes the press release issued by the company.
The platform has a leaderboard system for individual games that determines the player position and title the top scorer as King of the Game.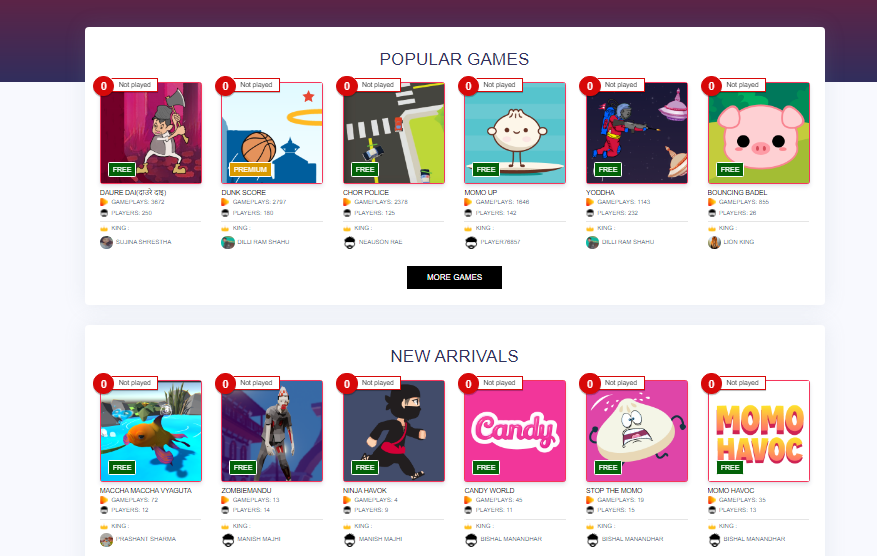 Also, it has a user profile system that offers the game players to resume their game and save their data.
Most of the games are hyperlocalised. "We design typical local games based on the geo-location. As this platform is available for Nepal, we have designed games according to the interest of the consumers," he says. The team is looking forward to developing games for users in other locations including India.
The platform is adding more features including Ramailo Coins that allow redeeming the ramailo coin with various products. "We will collaborate with different brands for the redeem feature," says Adhikari.
The upcoming feature also includes an achievement system and challenge system. "Through this feature, your friends and families can play and compete in any games and win coins. The Empire system is another feature through which users can build an empire based on the XP they gather.
Revenue model
Ramailo Games has been built to provide an organised platform where game developers can monetize their products. One of the major challenges for the eGames market in Nepal is game diversification, according to Adhikari.
"Lack of developers is one of a problem due to which enough we can't create enough option in games," he shares. So, we have created Ramailo Games to address this issue. Unlike Sroth Code, the revenue model of Ramailo Games is clear and organised.
Ramailo Games works with two kinds of players; in –house players and freelance developers. The freelance developers get money depending on the number of gameplay.
Similarly, in paid games, the developers get a share of the subscription amount. "The developers take 70 percent of the amount, and the platform takes 30 percent," says Adhikari.
Free and premium tournaments
Ramailo Games also offers various tournaments on a daily, weekly and monthly basis.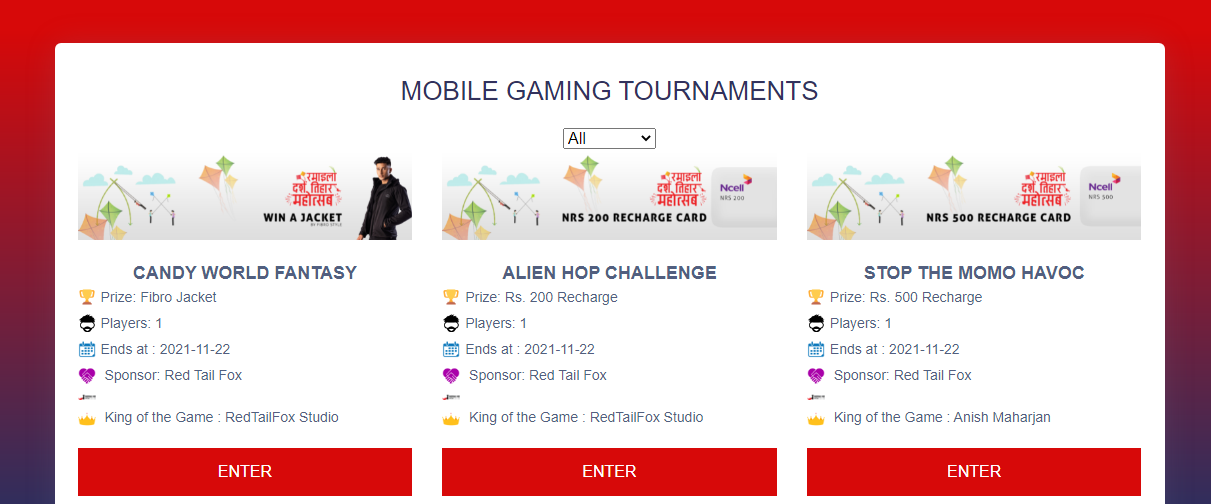 The gaming platform has recently announced 'Ramailo Dashain Tihar Mahotsav'. The gaming startup has collaborated with various brands for the event. The Mahotsav started from October 10 and will run till November 7.
The winners of the event will win gift hampers from Kayo gold plated pendant, Fibro Jacket, Mantra Guitar, Haze and Cloud T-shirt and recharge worth Rs 500 from Ncell.
The startup is working towards making a sustainable game platform that can become a luring platform for game developers. In the future, they are planning to collaborate with Bike brands, FMCG products and apparel for long-term sponsors in different tournaments.
READ NEXT: BizBazar: This New eCommerce with NRs. 100 Million Initial Investment Plans to go IPO in Next 3 Years