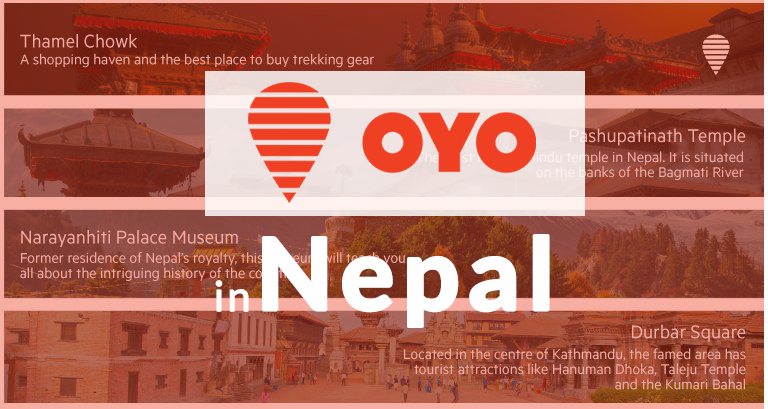 OYO Rooms, commonly known as OYO, is an Indian hotel brand that owns, operates and even aggregates the standardized hotel rooms.
Launched on 2013, OYO was limited to only three major cities of India however it has expanded its business unbelievably within a short span of four years; it is currently operating in more than 250 Indian cities and three countries (including Nepal) with over 7000 hotels.
The company initiated its foray overseas starting with Malaysia in 2016 and has been expanding ever since. It has erected over 200 hotels in various cities of the country. Now, OYO decides to enter Nepal as its second invasion overseas with the launch of a Hotel in Kathmandu.
Ritesh Agarwal, the founder, and CEO of OYO, a pioneer resident Asian to be awarded the Thiel Fellowship, started his business career at 17 years of age, backpacking across the country, living in budget accommodations to eventually create the idea behind OYO.
Commenting on the tremendous success of OYO, Agarwal said: "After our successful overseas foray in Malaysia, we are now thrilled to offer OYO's hassle-free and standardized stay experience to travelers visiting Nepal."
OYO's first hotel in Nepal – OYO Rooms 001 Kathmandu is beautifully placed in the heart of the city itself. It is surrounded by the most famous tourist destinations that repercuss the cultural evolution of Kathmandu from its golden historic era to the city it is today.
Every time one check-in to OYO, they will experience a phenomenal hospitality lifted by ingenious technology just as the rest of OYO's Hotels.