OYO Rooms partnering with the Hotel Prince Plaza at Gyaneshwor has made its official debut in Nepal.
In a formal event presided over by Deputy Prime Minister and Home Minister, Bimalendra Nidhi and Indian Ambassador to Nepal, Manjeev Singh Puri, OYO set foot into Nepal as its first global budget hotel chain.
OYO Rooms will use the Hotel Prince Plaza's inventory for OYO customers. Each room will have free Wi-Fi, flat screen TV, white bed linen, and branded toiletries. Each guest will have free breakfast services.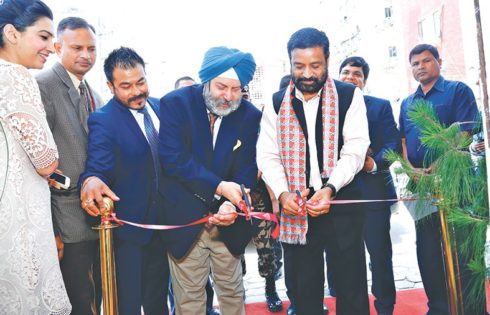 Youb Raj Shrestha, managing director of the Hotel Prince Plaza said, "The room rates vary on supply and demand. The hotel is basically targeted at middle-income Indian tourists visiting Nepal."
While Ritesh Agrawal, founder and CEO at OYO Rooms, said, "Our network has witnessed robust growth to become the largest in India. Today, we are South Asia's largest hospitality company. Ten million customers are registered with us. OYO has targeted bringing at least 100 hotels across three locations in Nepal within a year. We are now thrilled to offer OYO's hassle-free and standardized stay experience to travelers visiting Nepal."
Regarding this, Manjeev Puri, the Indian Ambassador said that OYO model was designed for the middle classes. "In fact, this concept has cut travel costs which can be spent in other areas."
OYO Rooms, commonly known as OYO, is an Indian hotel brand that owns, operates and even aggregates the standardized hotel rooms. Launched on 2013, OYO was limited to only three major cities of India however, it has expanded its business unbelievably within a short span of four years; it is currently operating in more than 250 Indian cities and three countries (including Nepal) with over 7000 hotels.
Edited by – Sushil Awale