One to Watch (OTW) and True North Associates (TNA) recently announced their collaboration with a target to invest Euro 20 million (more than Rs. 2.5 billion) on Small and Medium-sized Enterprises (SME) fund in Nepal.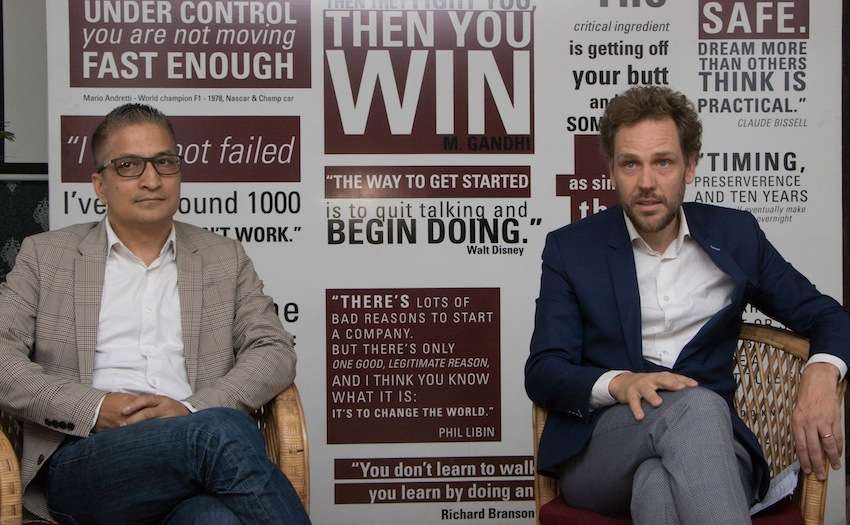 Why it Matters:
The main aim of the collaboration is to let innovative companies in Nepal have easier access to finance.
The collaboration will aid small and medium enterprises to grow in Nepal by promoting international-local co-investments, enabling follow-up investments and exits.
According to a press statement, they aim to build the largest Private Equity fund for early-stage growth companies in Nepal.
The Details:
The SME portfolios of both companies will be combined for this collaboration.
Suman Joshi, chairman of TNA, will take up the role of Managing Director at OTW along with Willem Grimminck, founder of OTW.
Joshi will focus on expanding the SME portfolio while Grimminck will focus increasingly on raising funds, fund management, and business development.
The Managing Directors:
Joshi founded TNA in 2014 after working for 24 years in the banking industry.
Grimminck is a Dutch national who has been living in Kathmandu for six years. He is the founder, chairman and Managing Director of OTW. He said, "We want to go beyond finance in our support to Nepalis companies," adding,  "By expanding our service and support to our portfolio companies we intend to accelerate their growth."
---
Editor's Recommendations