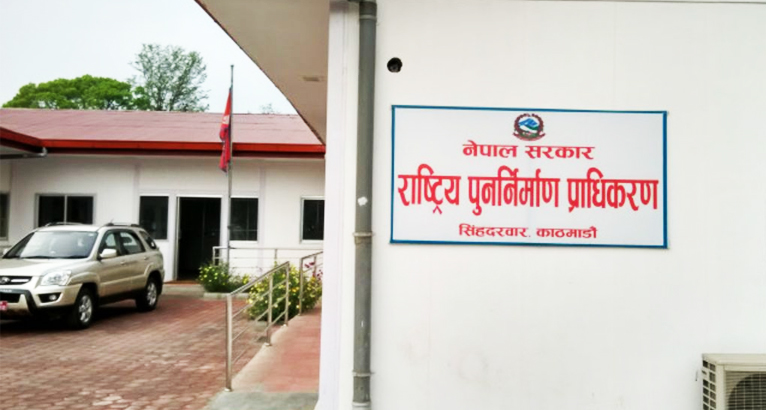 The National Reconstruction Authority (NRA) has developed a system, Project Monitoring Information System (PMIS), where engineers deputed to reconstruction sites can fill up the progress details through a mobile app. The system was developed with the financial aid of Asian Development Bank (ADB).
Why it matters:
With this app, the engineers deployed in the reconstruction task of wards of the 32 earthquake-affected districts can keep records, which will allow for efficient tracking of the progress of the reconstruction.
The system will also include details of reconstruction of all infrastructure like private housing, government buildings, archaeological sites, schools and health institutions.
 What they are saying:
NRA Chief Executive Officer, Yubraj Bhusal said, "This system will help to make reconstruction transparent and accountable. The central office will receive the information uploaded by the engineers from working site and the central office will get all information regarding the situation of reconstruction. It is believed that the system will help to expedite the reconstruction process."
ADB Country Director for Nepal, Mukhtor Khamudkhanov, said that the method is very useful for the monitoring of reconstruction tasks.
Assistant Spokesperson for NRA, Bhishma Kumar Bhusal, said, "The system will later be developed as an open system, after which one will be able to get information about progress and expenditure details of reconstruction from anywhere in the world."