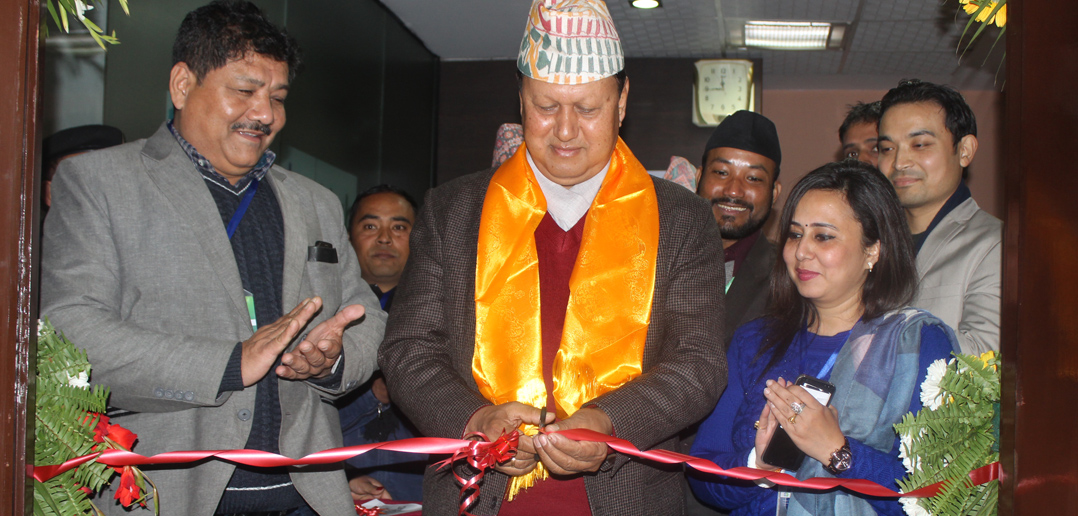 Nepal's first much-anticipated movie box office system has been launched on Tuesday.
Communication Minister Mohan Bahadur Basnet inaugurated the Central Cinema Management System (CCMS) amid press meet at the office of a software company, Brain Digit. During the press meet, the details of how the software worked were also explained.
What they are saying:
"Now onward, Nepali movie will run with a transparent and manageable way" Minister Basnet said, "Future of the family who depends on movie economy will be bright. Investor and artist will get a reward, theatre owner will feel reputation."
According to Chair of Film Development Board (FDB), Mrs. Nekita Poudel, from 1st Baisakh, stakeholders will get data on their business via central box office system. In the midst of Chaitra, all theatres based in Kathmandu will join in the central server.
According to Motion Picture Association of Nepal, all the theatres across the country will link with the central server system of box office within the month of Magh.
How it Works:
CCMS works in two parts: E-Ticketing and Box Office Management system.
E-Ticketing allows individual cinema hall/multiplexes to book tickets in a digital way so that all the information will be stored in a digital format in the system.
Then the information from individual cinema halls/multiplexes is brought to the central server. The box office management system can then provide significant data and reports from the data.
Tax office, exhibitor, producer, distributor, Film development board and software company staffs will get access of the exclusive data.
FDB will provide certain amount of subsidy to theatres which are based out of valley. All the stake holders can get date of business, shows, occupancy through the server.
With the launch of Movie Box Office in Nepal, Nepali movie data can be compiled into comprehensible information and the information will be transparent.