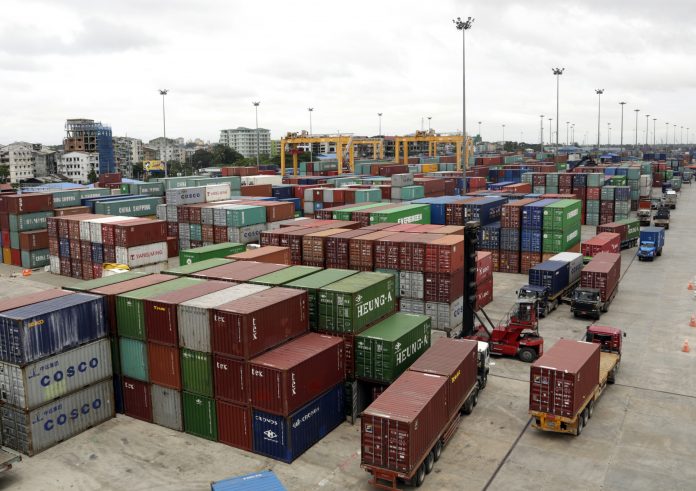 The Ministry of Commerce (MoC) is soon going to introduce an Electronic Cargo Tracking System (ECTS), reports The Himalayan Times. The ECTS, which is supposed to come into use within the current month of January, will be used to make the process of delivery of Nepal-bound cargoes via Indian transit more reliable.
ETCS will be used to manage the turnaround time of the shipping line containers. This will reduce the high charges being incurred by the Nepali importers due to delay in returning the containers to the shipping lines.
Shipping liners generally have a 21-day turnaround period. Nepal bound cargo containers from Kolkata must return within 21 days after unloading the goods in Nepal. Many traders often fail to do so due to delay from Indian Railway, congestion in dry port, and other reasons. And so, they incur high demurrage charges for missing the deadline. With the ECTS, Nepal bound containers will be monitored so that the traders know where the container is at the present moment.
MoC along with the Asian Development Bank has already selected the vendor to install the electronic device on the cargoes bound for Nepal.
Ravi Shanker Sainju, joint secretary at the MoC said that from this month, traders can take this service voluntarily for the first 90 days but after three months, it will be mandatory for the Nepal-bound containerized cargoes. For this service, traders have to inform the Kolkata customs during the Customs Transit Declaration at the port customs office and pay $45 per container.
Normally, the port customs place additional locks on Nepal-bound cargoes to ensure that the goods imported for Nepal are not sold in India. Cargoes with ETCS will not have these locks. Also, purchasing additional insurance in India on the import of sensitive goods will not be compulsory. Furthermore, the Kolkata port customs, consul general of Nepal in Kolkata and the border customs points of India and Nepal would be able to simultaneously monitor these containers.
"We can expect that the cost and time of international trade will be minimised once the system comes into implementation in a full-fledged manner," said Sainju. Sainju added that after this system is implemented, the Indian government will also allow the movement of Nepal-bound cargoes to the nearest railhead at Jogbani.
ECTS will also be enforced on the Nepal-bound cargoes that come through the Visakhapatnam port.