Nepal's Angular Conference is being organized by AspNetCommunity on 21st July, Saturday. The conference will cover various topics related to Angular elements.
The conference will have 12 talks, from 6 speakers and 100 delegates will be present for the event. The keynote speaker is Shiva Prasad Koirala, founder of QuestPond, he is also an ex-Microsoft MVP. QuestPond is an e-learning platform for .NET developers.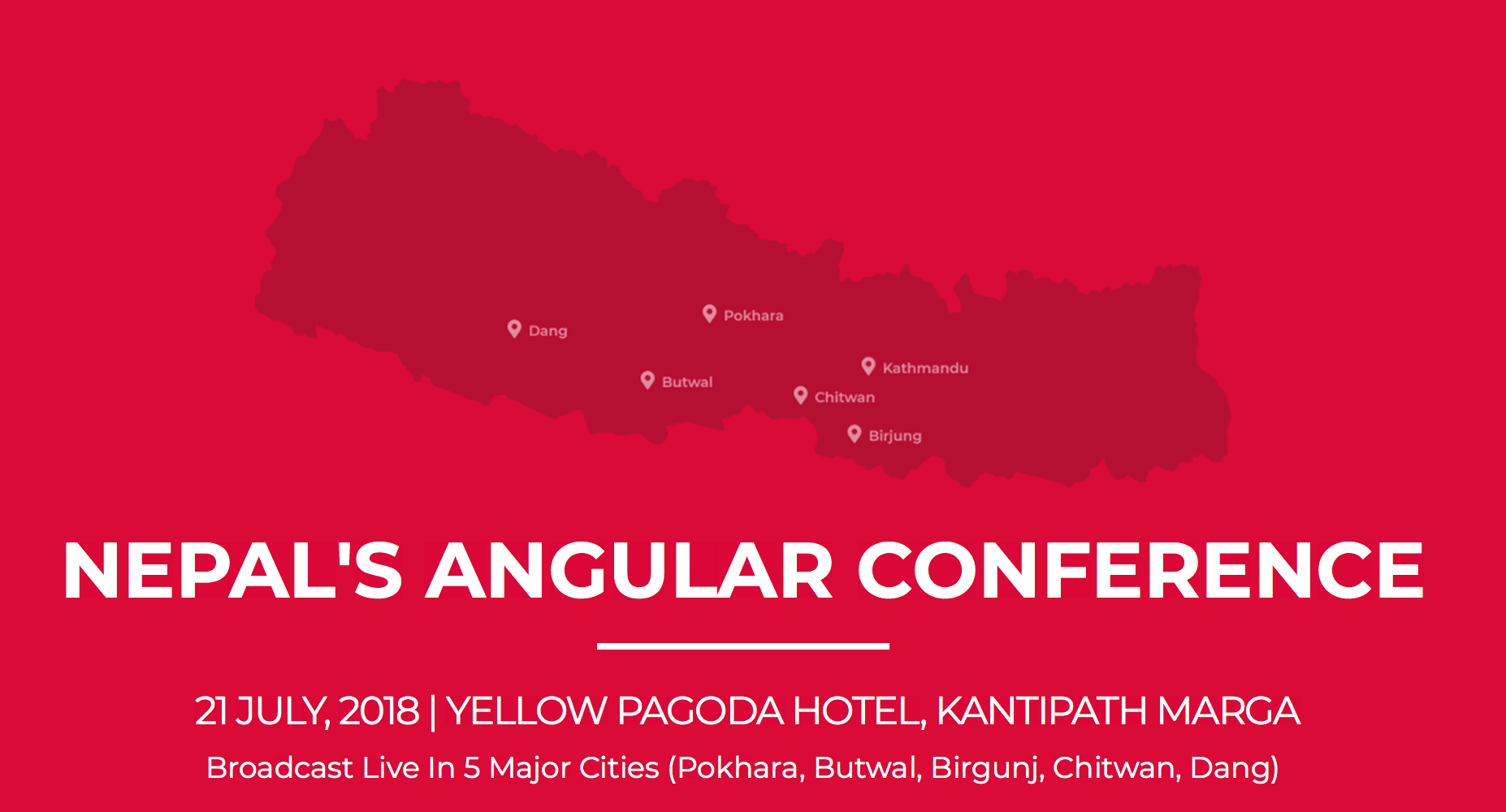 The other speakers for the event are Dhananjay Kumar, Developer Evangelist for Infragistics, Shailendra Chauhan, founder and CEO of DotNetTricks, Shristi Jain, senior developer at Hvantage Technologies, Nishu Goel, Research Executive at Bitcoin Bytes, Pankaj Parkar, Senior Software Engineer at TSS Consultancy.
The regular ticket price is Rs. 2000, and price for Early bird pass is Rs. 1500.
Event Details
When

: July 21, 2018
Time: 

10:00 AM – 6:00 PM
Where: 

Hotel Yellow Pagoda, Kantipath Road, Kathmandu
Application Deadline: 

July 21, 2018