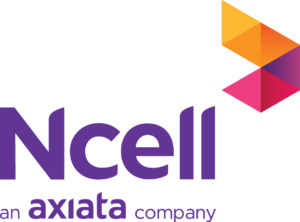 Nepal Telecommunications Authority (NTA) has allowed Ncell, the largest private Information and Communications Technology (ICT) service providers in Nepal, to offer fourth generation (4G) services on Wednesday. After being pressurized time and again by various stakeholders, NTA has finally given the go-ahead to Ncell to offer 4G services to its customers.
Ncell has more than 10 million customers currently in the country and has been expanding its services ever since it started. It will be the second ICT service provider in Nepal to offer 4G service after Nepal Telecommunication Corporation (NTC) which started providing the service from Jan. 5, 2017.
The Development Committee (DC) under the Legislature-Parliament instructed the government to grant Ncell permission to run 4G internet service last week. However, it was at the board meeting of the NTA held on Wednesday that Ncell were finally granted permission.
As per the meeting held on Thursday, the Development Committee directed the office of Prime Minister and the Council of Ministers, Finance Ministry, Ministry of Information and Communications, Inland Revenue Department and Nepal Telecom to permit Ncell for 4G service and take the capital gains tax row to a logical conclusion at the earliest.
Ncell has submitted a work plan, to be known as "The Plan," containing the specifications of running 4G services within intervals of a month. According to The Plan, Ncell will run 4G service in Kathmandu, Pokhara, and Damauli during its initial phase and they will extend this service in Biratnagar, Bhairawa, and Butwal after the successful completion of the first phase.
Ncell users can start surfing fast Ncell 4G service after activating it on their smartphones. Another option for a subscriber is to purchase Ncell 4G SIM card from the Ncell office itself or other Ncell service providers.
Edited by – Awale Sushil