Nepal Automobile Dealers Association (NADA) is a non-profit organization established with the primary objective of contributing towards the automobile sector of Nepal through an organized channel. And to fulfill their primary objective, NADA organizes an Auto Show, The NADA Auto Show, every year, mainly during August-September. This auto show is the largest showcase of Nepal's automotive industry. And about three years ago, the Auto Show mostly featured the existing automobiles, technologies and familiarizing customers with them. However, later on there were a lot of new launches from existing brands and new brands were also introduced.
On 20th August, 2017, NADA officially announced it's 12th Edition of NADA Auto Show to start from 29th August, 2017 (13th Bhadra, 2074) through a Press Meet at The Annapurna Hotel. The Auto Show will lasts for 6 days till 3rd September, 2017 (18th Bhadra, 2074) and will be held at Bhrikuti Mandap Exhibition Hall, Kathmandu.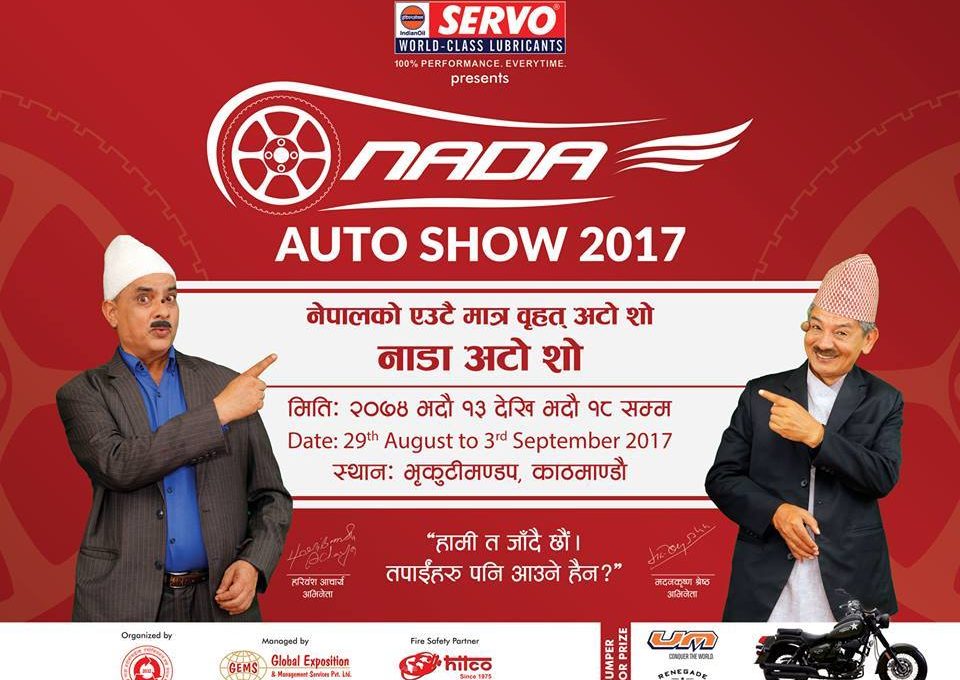 The event is jointly organized by Nepal Automobile Dealers Association (NADA) and Global Exposition & Management Services Pvt. Ltd. (GEMS). The title sponsor of the show for 2017 is SERVO World Class Lubricants. This year the auto show will have 130 small and big blocks showcasing 90 companies; 16 brands of 4-wheelers, 19 brands of 2-wheelers and 6 brands of heavy commercials vehicles.
As a special attraction, NADA also announced a bumper door prize on the tickets. The bumper door prize will be sponsored by IME Automotives Pvt. Ltd., and one of the visitor will win a UM Regenade Commando 230cc motorcycle.
ALSO READ: UM Renegade Commando 300 Motorcycle Launched in Nepal
NADA Auto Show has been consistently gathering interests of various auto enthusiasts. So, the organizing committee expects at least 50,000 visitors this year. NADA also announced that Rs. 5,00,000 will be contributed from the income of the NADA Auto Show 2017 to support the flood and landslide victims.
This is an exciting month for all the automobile enthusiasts because of the different automobiles that will be showcased at the NADA Auto Show 2017. Automobiles that have been in the Nepalese market and the ones that are yet to enter the market will be featured for 6 days at a single place. The participants that have been confirmed for the event have been announced by NADA through their Facebook page.
For more details on the event, you can visit NADA AUTO or NADA AUTO SHOW 2017.
Below are the lists of participants as announced by NADA: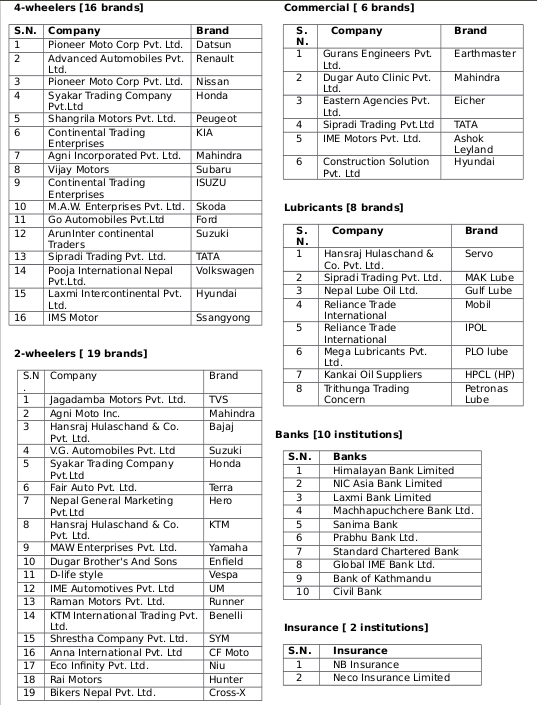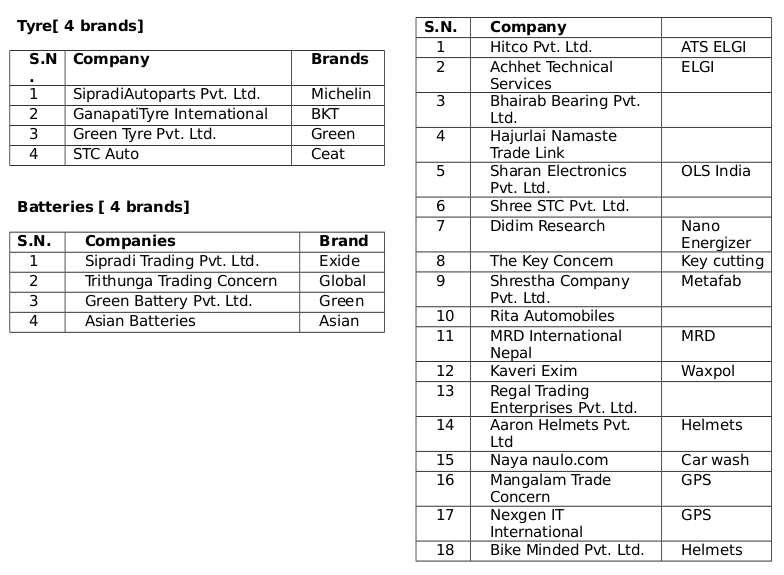 We will be exclusively covering the NADA Auto Show 2017. Make sure to stay tuned to TechLekh to get more updates.