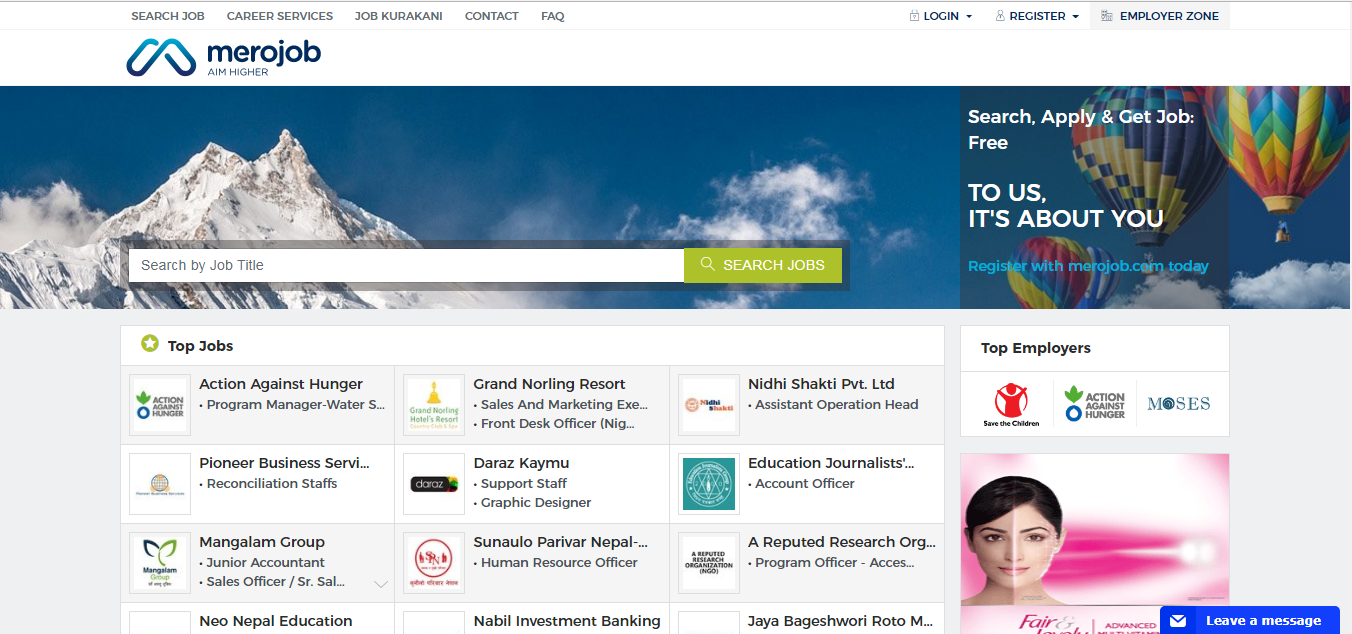 Merojob, an online job portal in Nepal, has changed its entire brand identity and interface.
On August 6th, Shailendra Raj Giri, lead at Merojob, posted the news as "One amazing milestone of merojob".
Merojob.com now has an easy interface with the top jobs list showing on the homepage. Each job post has the company name and the position required making jobs easier to search for.
The website is easy to use and eye catching than before.
Giri wrote, "I am blessed to have a great team dedicated in changing the scenario of Nepalese job market. After 7 years, Merojob has changed its brand identity and the technological interference for a better experience to all Jobseekers and Employers."
This website currently has 350000+ registered job seekers and 20000+ registered employers.