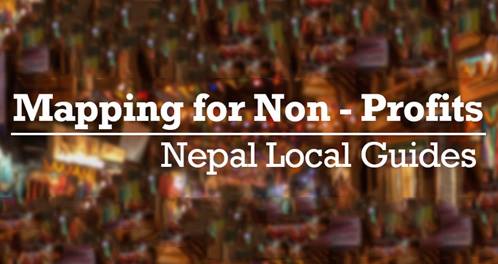 Nepal Local Guides, a Nepal-based edition of a global community of explorers sharing their discoveries on Google Maps, is organizing a mapping event for non-profits to help them represent themselves on Google Maps and tell their stories using mapping tools from Google.
Nepal Local Guides will be partnering with Story Cycle, a forum where people can post their stories and increase the impact of their stories. StoryCycle is also using map-based storytelling tools to promote Stories.
Saroj Dhakal, a regional lead, and Level 5 Local Guide, is a resource person and has been working in Nepal Local Guides for the past 2 years. Mr. Saroj Dhakal says, "As a Local Guide, I want to encourage the participants to promote their businesses on Google Map and get great benefits in return." He will be facilitating the whole session.
The event will cover the following topics:
Google Maps
How to get listed in Google Maps?
How to Upload Photos in Google Maps?
How to get verified in Google Maps?
Usage of 360 Imageries to enhance the experience
Using Google My Maps to tell stories about their activities
Using Google Earth and Google Earth Pro for Planning and Actions
Some interesting use-cases from around the Globe and Google Local Guides
Event Details
Commences at: 11:00 AM
Ends at: 3:00 PM
Venue: Nepal Connection, Thamel
Date: April 6 and April 7, 2017
Entry fee: Rs. 500

You will need to fill up the form if you wish to attend the event. For more details visit, Mapping for Non-profits.