The summer season is slowly reaching towards its full potential. Time has come for clamminess, haziness, and laziness. Time has also come for ice cream, colas, ice-water, literally anything cold. And time has come for fans, refrigerators, and… ACs.
With the advent of the summer season, LG has decided to give a gift to its customers by massively slashing the price of its ACs. I think there's no one in our audience who hasn't heard the name of LG. In your lifetime, you probably have interacted with at least one device from LG, be it a TV, a vacuum cleaner, or a fridge.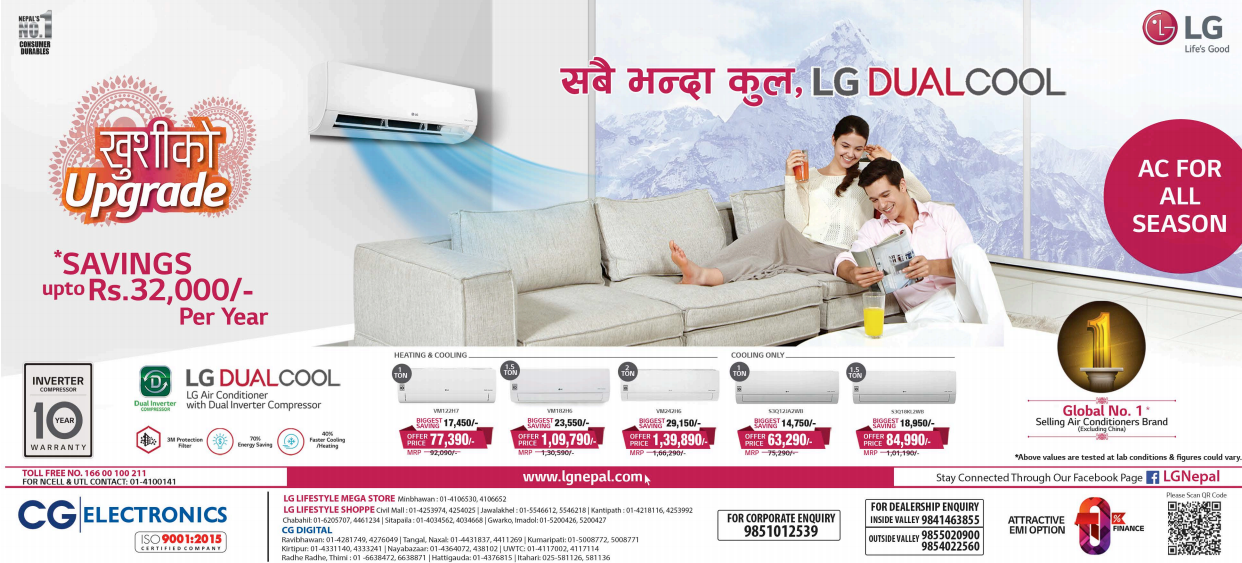 LG AC Offers
Currently, LG is offering discounts on 5 of its ACs. Three are of the miraculous kind – they can heat and cool. The other two are beings whose usefulness is only apparent in the summer – they can cool only. Out of the three that can heat and cool, the cheapest retailed for Rs. 92,090 before discount. Now, it's priced at Rs. 77,390. That is a massive drop of Rs. 17450. This AC is rated at 1 ton.
The other two ACs that can heat and cool are rated at 1.5 ton and 2 ton respectively. Their original price has been slashed by Rs. 23,550 and Rs. 29,150 respectively. You can see their original and final price in the image itself.
The ACs that cool only are available in 1 ton and 1.5-ton variants. They are relatively cheaper than their dual natured counterparts.
What else?
Besides the obvious upfront discounts, LG touts that you'll save up to Rs. 32,000 per year using their ACs. This is probably calculated on the basis that LG's ACs are 70% Energy efficient (according to LG) and the fact that you won't have to spend much on repairing and other costs. Also, LG is giving you a 10 years warranty on their inverter compressor.
If you were thinking of buying an AC for your home, this seems like a very good deal. If you feel like you can't afford the cost up front, there's no need to worry as LG is offering a 0% finance EMI option to its customers.