One of the most popular and friendly board games has been released as a mobile game. "Langur Burja" (aka "Jhanda Burja" and "Khor Khore" as well as "Crown and Anchor") is a popular game played during festivals like Dashain and Tihar in Nepal. The dices in this app rolls like the real deal and the user can play anywhere with anyone on their Android Device.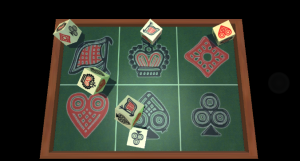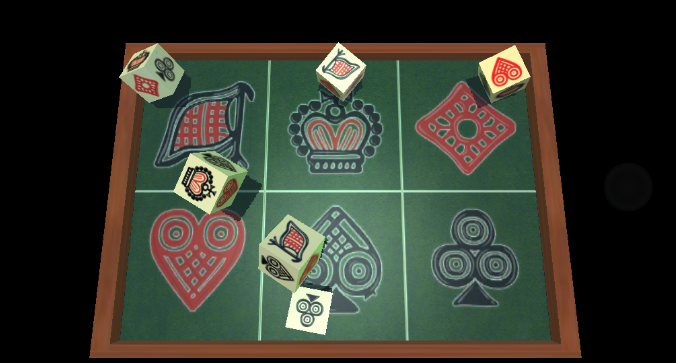 How to play Langur Burja? (If you have never played before)
In this game, symbols named "Jhanda", "Burja", "Itta", "Paan", "Hukum" and "Chidi" are printed on the six faces of each dice. This is a betting game so a person will host the game. The others can place their bets on any of the six symbols. After the bets have been placed, the host will roll the dices.
The ways to win/lose are:
– If none or one of the dices show the symbol which holds a bet, then the host can take the money or bet placed on that symbol.
– But if two or three or four or five or (hopefully) six of the dices show the symbol which holds a bet, then the host has to pay the person who made the bet twice or thrice or four times or five times or six times the bet according to the result as well as the original bet money.
Players can become a host and take the money or place the bets and get lucky. They can also play the game themselves.
The game is a simple interpretation of the popular game that we all love and play with our friends and family. The game will incite the feeling of happiness as if he/she were playing the real deal.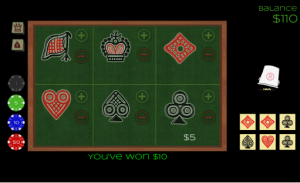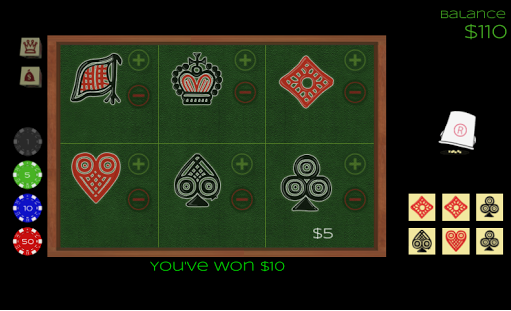 Features
This game plays out like the real game.
Symbols for placing bets: The familiar symbols used in the real game can be seen onscreen.
Dices: Like the real game, there are six dices that roll when the host starts a play. The dices are covered by a cup.
Chips: Players use the chips to place their bets. The winning or losing money is decided by how much bet money has been placed.
Final Say

Usability
This app is so much fun. People who grew up playing the real game will feel comfortable when playing this game. The roll of the dice and the excitement of placing bets will make the player nostalgic and happy. The game can be played offline with multiple people on a single device.
User Interface
The UI is simple. The symbols look good and the whole game screen looks nicely made. The thing that will attract any user is the simplistic design and the user friendly game play. The 3D gameplay makes it feel like the user is playing the real thing.
The game supports Android version 2.3 and up. It was developed by Sudeep Acharya, a Nepali App developer. You can see his other works on his PlayStore profile.