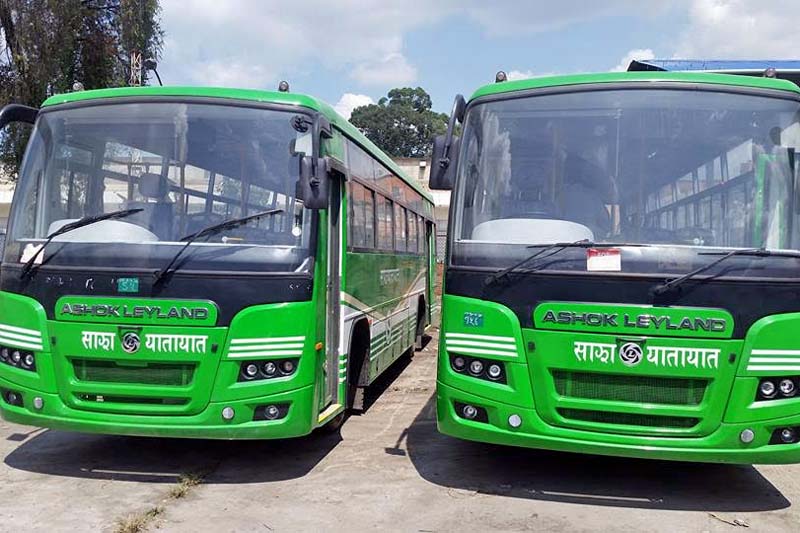 The Kathmandu Metropolitan City has made a complementary agreement providing Rs 50 million to the Sajha Yatayat Cooperatives Limited.
KMC has provided this amount to the Sajha Yatayat co-op for expansion of its services so as to improve public transport services following the 'smart city' campaign.
From the amount the Sajha would operate 12 deluxe buses and one ordinary bus. With this the Sajha will be operating 43 buses with support from KMC. The new buses would provide free service to the disabled persons, citizens having poor identity cards, senior citizens and children under the age of five years.
Sajha provides its services everyday throughout the year.
KMC has aimed in making changes and development in public transport sector and displace small vehicles in the Kathmandu Valley.
Including the present amount KMC has altogether provided Rs 150 million to Sajha till date.