If you have checked our "Upcoming Cars in Nepal" list, you know there are two highly anticipated electric car on that list: Kia Niro EV and MG eZS. Well, you can cross out the Kia Niro EV from the list, as it has officially arrived in Nepal.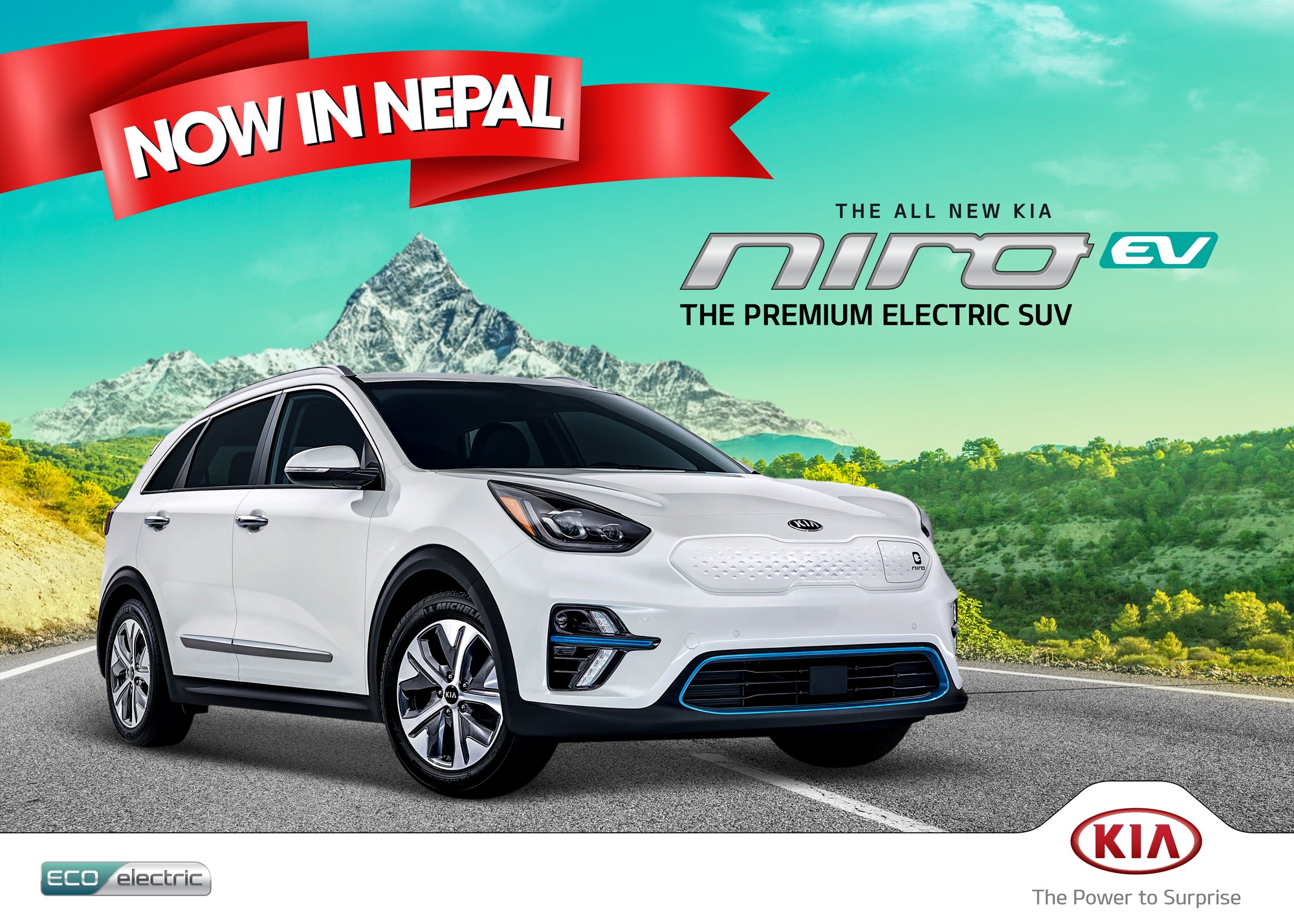 Kia Niro EV is the first of its kind premium electric SUV in Nepal. Furthermore, the overall styling takes a considerable amount of inspiration from the popular SUV, Kia Sportage. Like Sportage, Kia will go up against similar heavy hitter, Hyundai Kona. As for the pricing, the Kia Niro EV price in Nepal is set at Rs. 66,00,000.
Who will come at the top? Well, that remains to be seen.
Kia Niro EV Overview
Kia Niro EV will be like a fuel-driven model. While the overall design remains the same, there is a subtle difference between the two. Furthermore, the charging port replaces the front grille. Plus, the higher SUV stance is always welcoming, especially in Nepal.
This slideshow requires JavaScript.
Likewise, Kia Niro EV is powered by a 64kWh battery that can pump out a max torque of 291. On a full charge, it is expected to provide a range up to 385km. Moreover, it is expected to come with a modern list of features like an updated infotainment system, plush interiors, and general premium feel.
Talking about the charging time, you could rival it against the Hyundai Kona. Theoretically, with a typical home AC charger, you could charge the Kia Niro at 100% full charge overnight (around 9-10 hours).
Kia Niro EV Features
In Kia Niro EV, you'll get a ton of features. You'll get 6-speaker Audio System, Rear-camera, Driver Attention Warning, Smart Cruise Control, Smart Infotainment System, Heated Seats, Smart Key, and so much more.
Let's just say this comes with a whole lot of features, which could even rival the competition.
2019 Kia Niro EV Key Specifications
Motor: Permanent Magnet AC Synchronous
Battery: 180Ah Li-Ion / 64kWh
Charging Time (Power Charger): 9-10hrs
Driving Range: 385km
Suspension: n/a
Ground Clearance: 6.3-in
Tire: P215/55R17
Kerb Weight: 1008kg
2019 Kia Niro EV Price in Nepal:

Rs. 66,00,000
---
Should You Buy Kia Niro EV in Nepal?
Initially, I expected Kia Niro EV's launch to take some time, maybe in a year or two. However, Kia Nepal just brought it in Nepal within a span of two months! Clearly, the company believes that there's a market for e-vehicles. Plus, the government's initiation towards the more charging station, just shows that this is the new path in the auto industry.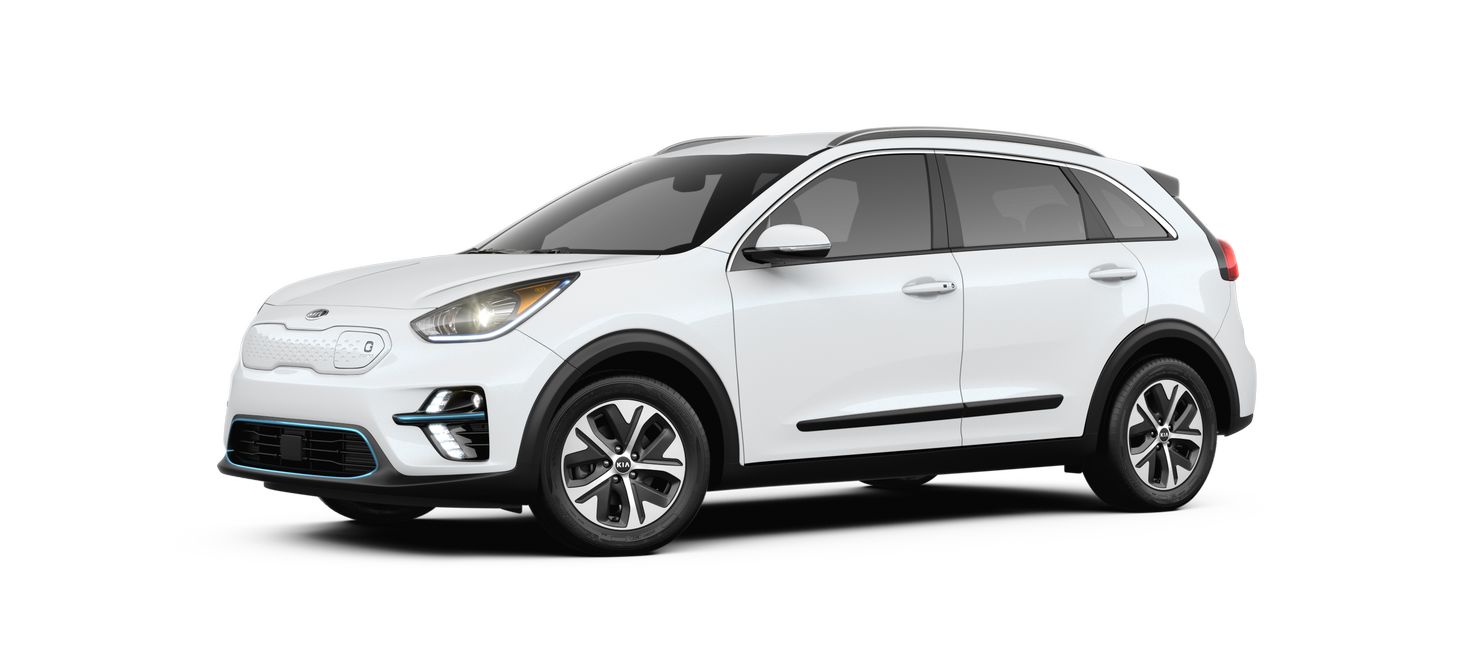 Okay, moving more into the question. Kia Niro EV is priced at Rs. 66 Lakhs. Now, that is a very attractive price for a premium and electric SUV.
Let's be honest here… you are going to compare it with Hyundai Kona, which is yet another premium and electric SUV, priced much less.
Kia Niro EV vs Hyundai Kona Electric: What Do You Get for Paying More?
As far as I tell from the spec sheet, there's a little difference between the two. However, these differences add up in the longer run.
Moreover, I would love to compare the Kia Niro EV and Hyundai Kona Electric side by side. Unfortunately, I don't know if that's possible, given that it has just been launched.
Personally, I think Hyundai Kona wins in terms of design and overall looks. It genuinely looks and feels premium, with sharp design.
Likewise, I think Kia Niro EV is more of a practical car, with more boot space and spacious interiors. All in all, Niro EV has a slightly bigger, with more features, and practical in comparison.
Both are some excellent "premium SUVs" in the market right now. Trust me, whichever you end up getting, it's worth it.