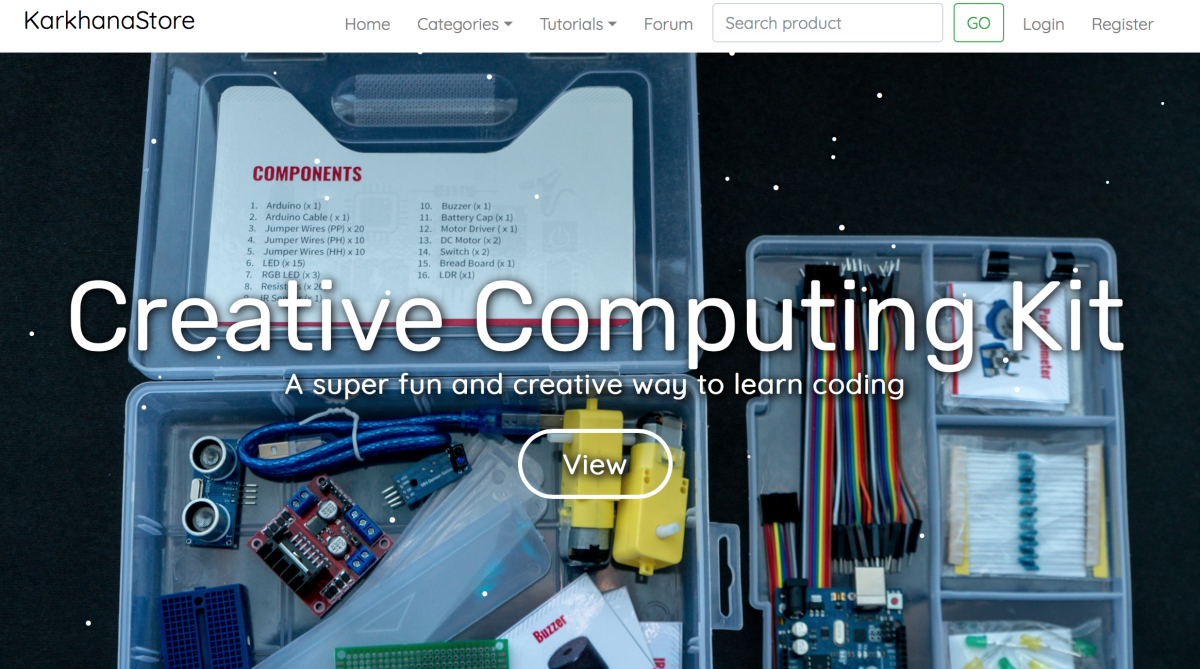 Karkhana is an education company with a unique approach to learning. They aim to turn the classroom into a lab for discovery by encouraging interdisciplinary thinking and innovations. They work directly with learners between ages 8 and 14 as an after-school program.
On 17th of December, 2017, Karkhana launched their new online store: Karkhana Store.
The online store contains all the kits that are used in the classes of Karkhana. The kits available are divided into Beginners Kits and Advanced Kits. Beginners Kits include Scribbler Bot, Walking Bot, Jhilimili Photo Frame, Interactive Art Kit, and RoboRath whereas the Advanced kit includes Creative Computing Kit. These kits' prices range from Rs. 350 to Rs. 7200.
The online portal also contains tutorials on how to use the different kits available for purchase. Karkhana also promises free home delivery of the kits in Kathmandu and Lalitpur.