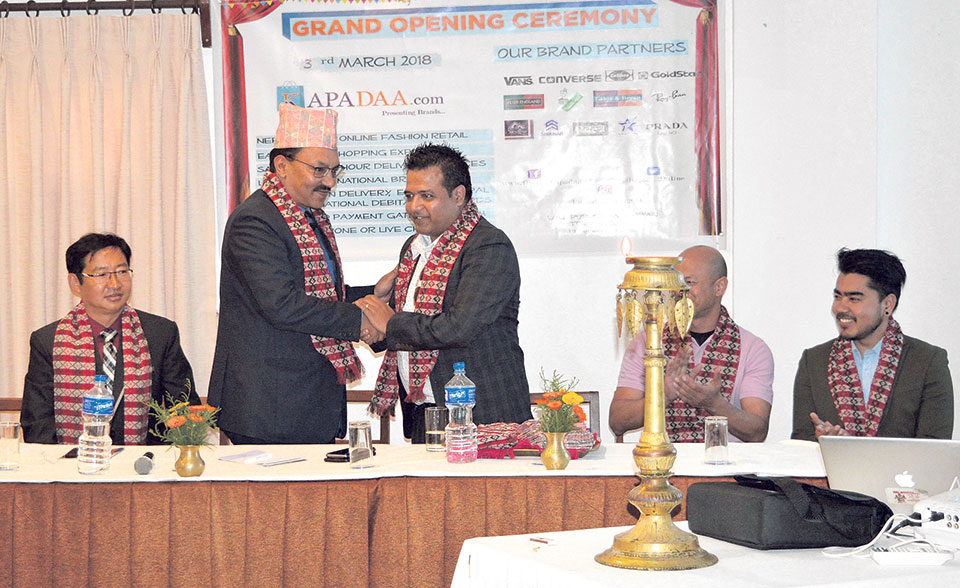 Kapadaa.com, an online fashion retail store, was recently inaugurated in Nepal by vice president of Nepal Chamber of Commerce (NCC), Naresh Shrestha in a formal ceremony, reports The Himalayan Times.
The Details:
Kapadaa aims to cater to the needs of Nepali shoppers and promote e-commerce in Nepal.
Started by Labiz & Bryan Fashion Limited, it is the first in Nepal to sell community based attires. It will be selling Nepali traditional dresses and other outfits of international brands.
Labiz and Bryan has been running the online store in London since 2015 with an aim of importing Nepali cultural dresses, and it has now started its operation in Nepal too.
People outside Nepal can use debit and credit cards to purchase these outfits while people in Nepal can pay cash on delivery.
The website sells garments, footwear, gifts items, cake, school dress, and other goods mainly in Kathmandu, Bhaktapur, Lalitpur, Pokhara, Chitwan and Butwal.
What they are saying:
"We had started this website in London with an aim of importing Nepali cultural dresses for the Nepali community living the country. Now we have entered the Nepali market with the objective of boosting the whole e-commerce industry in Nepal," said Kapadaa.com CEO Bishnu Puri.
NCC Vice-president Shrestha said that e-commerce has great potential in Nepal. "Yes we have many difficulties in terms of infrastructure development but the field of e-commerce obviously has a lot of potential in the country," said Shrestha.