International Game Developers Association (IGDA), a non-profit organization dedicated to game developers, is hosting an event in Nepal for the first time on December 22, 2021.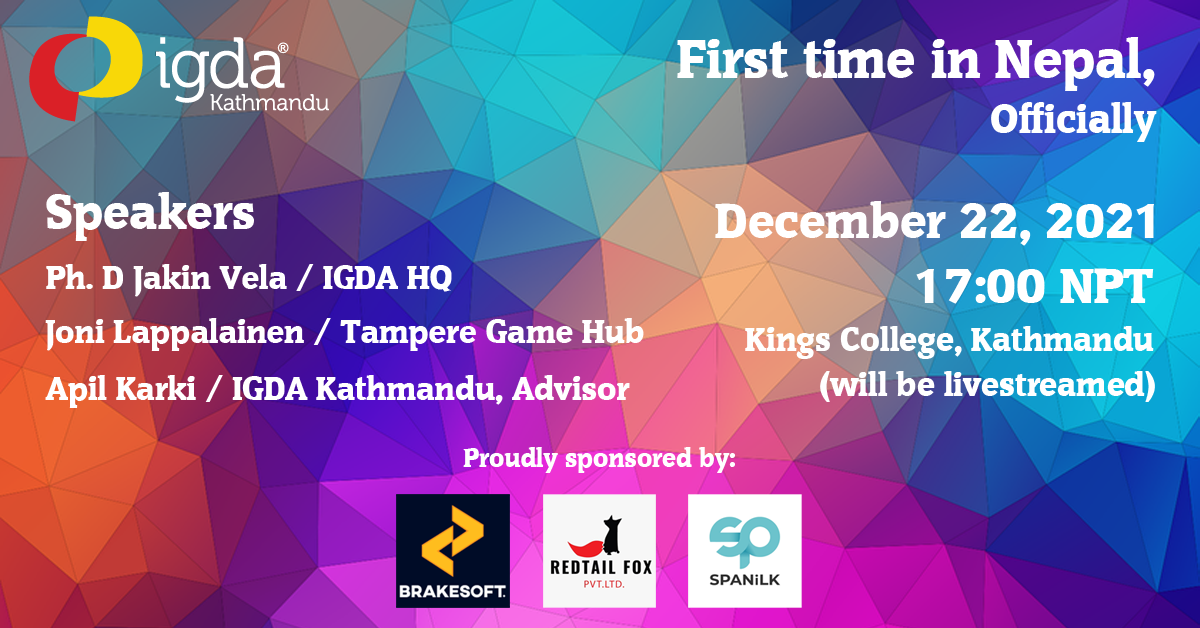 The event will be held at King's College, Babarmahal, Kathmandu, at 5:00 PM. Keynote speakers include Ph.D. Jakin Vela, Manager of Global Development, IGDA HeadQuarter, Joni Lappalainen, Tampere Game Hub, Finland, and Apil Karki, Advisor, IGDA Kathmandu.
The event will focus on the current scenario of game development, career opportunities, and challenges faced by game developers in Nepal and internationally. The event also aims to give a platform to showcase games and help build a network for game developers in Nepal.
This first meetup of IGDA is sponsored by Brakesoft Studio, RedTail Fox Pvt. Ltd., and SPANiLK Inc.
To take part in the event, one can click here to fill out the registration form. The event will also be live-streamed via IGDA Kathmandu's Facebook Group.
The International Game Developers Association is an independent, non-profit membership association established in 1994. The association's mission is to support and empower game developers around the world to achieve fulfilling and sustainable careers.
The organization has over 150 Chapters around the world representing IGDA and advancing its mission locally. The IGDA Kathmandu Chapter is the first and only IGDA Chapter in Nepal. The board members of the Kathmandu Chapter are Uttam Adhikari, President, Red Tail Fox Studios; Subash Adhikari, Vice-President, SPANiLK Inc.; and Apil Karki, Advisor.
The IGDA Kathmandu Chapter aims to help game developers connect with other devs, game publishers, promoters, and game studios. To further the mission of IGDA, the IGDA Kathmandu Chapter plans to organize training, competitions, and hackathons on a regular basis.
ALSO READ: WorldLink Brings Photon Lite Package for Mass Users – Check New Plans & Pricing