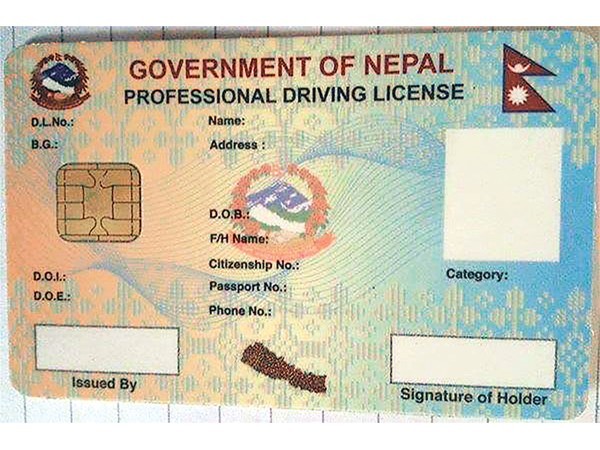 Four international companies have recently expressed their interest in supplying smart driving license cards to Nepal. The four companies include three French and one Indian company; Madras Security Printers India, who are the current suppliers, Oberthur Technologie France, PW Technologies France and Cilpsals Technology France.
According to reports, the four aforementioned companies had registered their proposals within the deadline of July 20. The Department of Transport Management (DoTM) had initially published a notice on May 29th for the proposal of smart cards.
Tok Raj Pandey, a spokesperson for DoTM said, "We are in the final stage of the selection process. Within the next few days, the DoTM will select the lowest bidder as per the provision of the Public Procurement Act."
The selected company will supply approximate 750,000 units of smart driving cards to the country.
Due to the recent shortage, authorities have not been able to distribute smart driving licenses to the public who have already passed their trial examinations since May.
After selection of supplier, DoTM will finalize the agreement with the selected company and provide a deadline to supply the smart cards. Only then will the Nepal authority be able to distribute the smart driving license cards to the public.