Huawei's P30 Pro is one of the best camera smartphones right now. There is no doubt about it. The P20 Pro was a stepping-stone, the Mate 20 Pro showed the prowess and now the P30 Pro is flaunting its powerful camera and altogether a powerful smartphone. Probably, all of you must have heard about it somewhere, specifically about its ridiculous 50-x zoom.
Well, It's available in Nepal in two colorways, and it costs Rs. 1,19,900. Yeah, it is an expensive smartphone and you are going to need some definite reasons to own the P30 Pro. So, go through our review of the p30 Pro and find out what you really get for the price.
Huawei P30 Pro Review
---
Build & Design
P30 Pro is the most stylish smartphone released yet in 2019. It looks different, especially that periscope lens. And the colors this year are very different. Personally, I love the Amber Sunrise but our review unit is a Breathing Crystal one. The glass back is smooth and looks gorgeous. It curves on the sides to meet the metal frame which houses the volume button and the colored power button. These buttons feel very rigid and are ergonomic.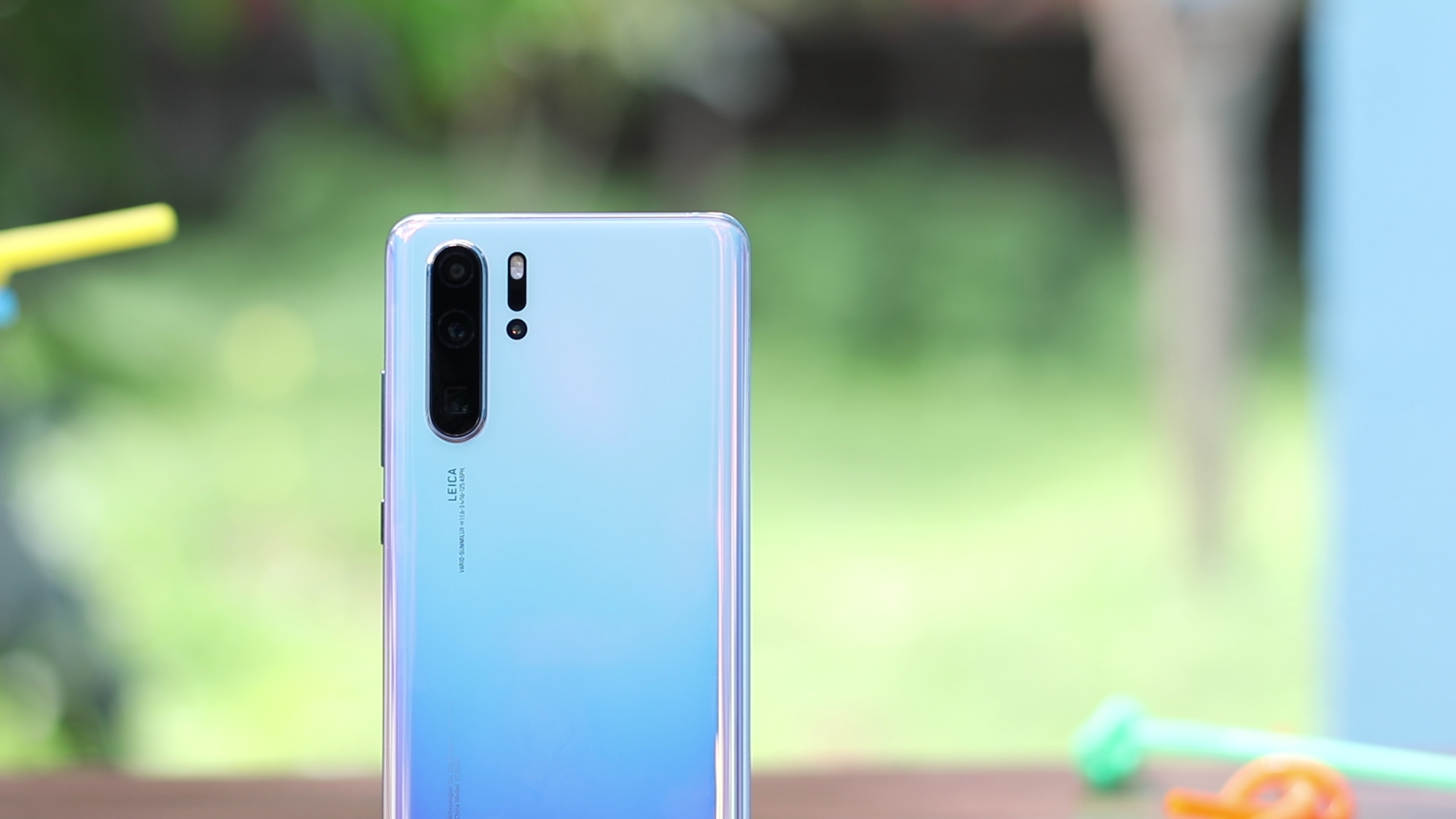 The phone feels smooth on your hands and feels durable as well. Talking about durability, I have dropped this phone more than twice but there aren't any scratches on its body. The body of the P30 Pro is narrow, thus it is easier to hold with a single hand than the S10 Plus.
On the front, there's a dewdrop notch housing a front camera. The notch is very minimal and smaller than ever. There's an option to hide the notch if you want to but the notch is so small, you probably won't need to.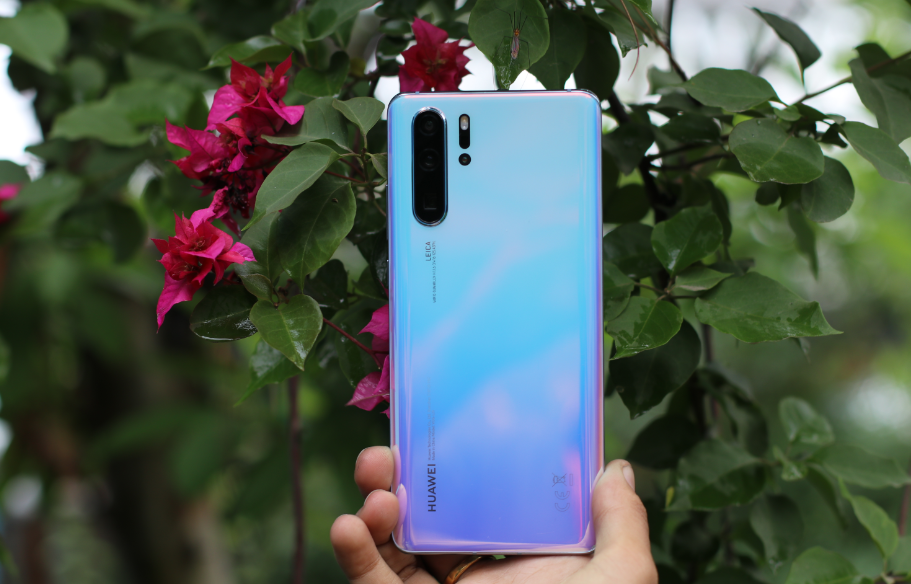 Huawei killed off the headphone jack a long time ago, thus there is no headphone jack. Instead, we get a UBS Type-C Port and Sim-Card Slot, and a speaker on the bottom. Now, if you're searching for a call speaker on the P30 Pro, then you won't find it. The usual call speaker has been ditched in the favor of vibrating screen. A nifty piece of tech to achieve maximum screen real state.
Also, the P30 Pro is IP68 dust/water resistant (up to 2m for 30 mins).
Display
P30 Pro comes with a 6.47 inches OLED screen with a screen resolution of 1080 x 2340 pixels with a pixel density of 398 PPI. It flaunts an 88.6% screen-to-body ratio and is also HDR10 compatible.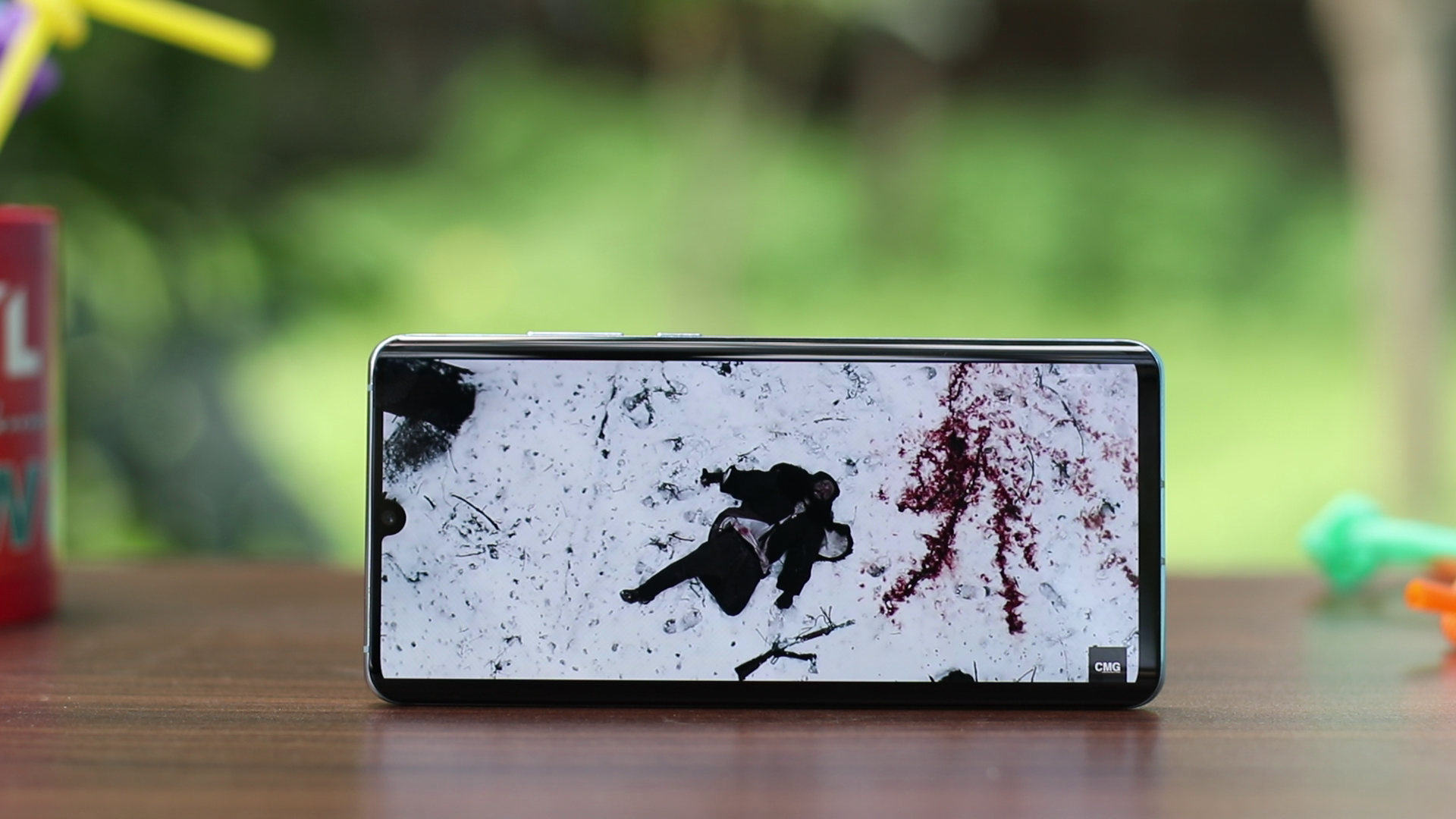 The display is sharp and gives you a pleasant experience while watching YouTube and Netflix. The Huawei P30 Pro screen is quite bright, it pumps out 605 nits of brightness on auto brightness. While the max manual brightness is 570 nits. Thus, using the P30 Pro under bright sunlight is a breeze.
P30 Pro has two Color modes – Normal and Vivid. Each of those also has three sub-modes – Default, Warm, and Cold. Personally, I use the P30 Pro on Vivid Color mode.
Performance
Huawei P30 Pro is powered by Huawei's own HiSilicon Kirin 980 chipset, just like the entire Mate 20 series. It's built on the 7nm process which features an Octa-core (2×2.6 GHz Cortex-A76 & 2×1.92 GHz Cortex-A76 & 4×1.8 GHz Cortex-A55) CPU and a Mali-G76 MP10 GPU.
Kirin 980 is much more efficient than the 970, specifically, the new GPU offers huge performance and efficiency gains.
While running apps and multitasking aren't the issue. Huawei P30 Pro can also play demanding games pretty easily. Also, EMUI's GPU Turbo 2.0 helps to maximize GPU performance in supported games. Currently, PUBG Mobile, Rules of Survival, NBA 2K18, Mobile Legends: Bang Bang, Vainglory, and Arena of Valor supports GPU Turbo 2.0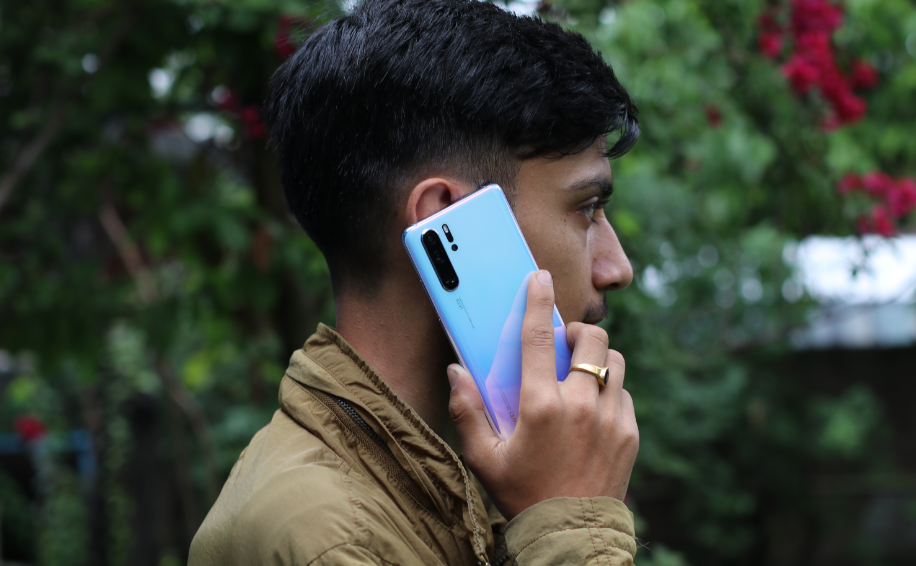 The P30 Pro also comes with 2133MHz LPDDR4X RAM and includes a dedicated dual NPU chip. Huawei calls it "Dual-Brain Power" which can help identify up to 4,500 images per minute, which is almost 120% faster than last year's single NPU chip on the Kirin 970 SoC.
Also, I did not have any issues with the thermals during long gaming sessions. Perks of the improved cooling system with a combination of graphene film and a heat pipe with a vapor chamber.
Camera
Huawei has always stepped up in the camera department with every iteration of their smartphones. Essentially, there are three sensors on the rear but there's also an extra TOF sensor.
Inside the triple camera array – the top one is the 20MP sensor with an ultra-wide angle f/2.2 lens, then we have a main 40MP camera with a wide-angle f/1.8 OIS lens, and finally, there's an f/3.4 periscope telephoto OIS lens for 5x optical zoom and 8MP sensor. The extra sensor on right below the flash is a TOF sensor. It sits flush with the glass back and one could easily miss that particular sensor.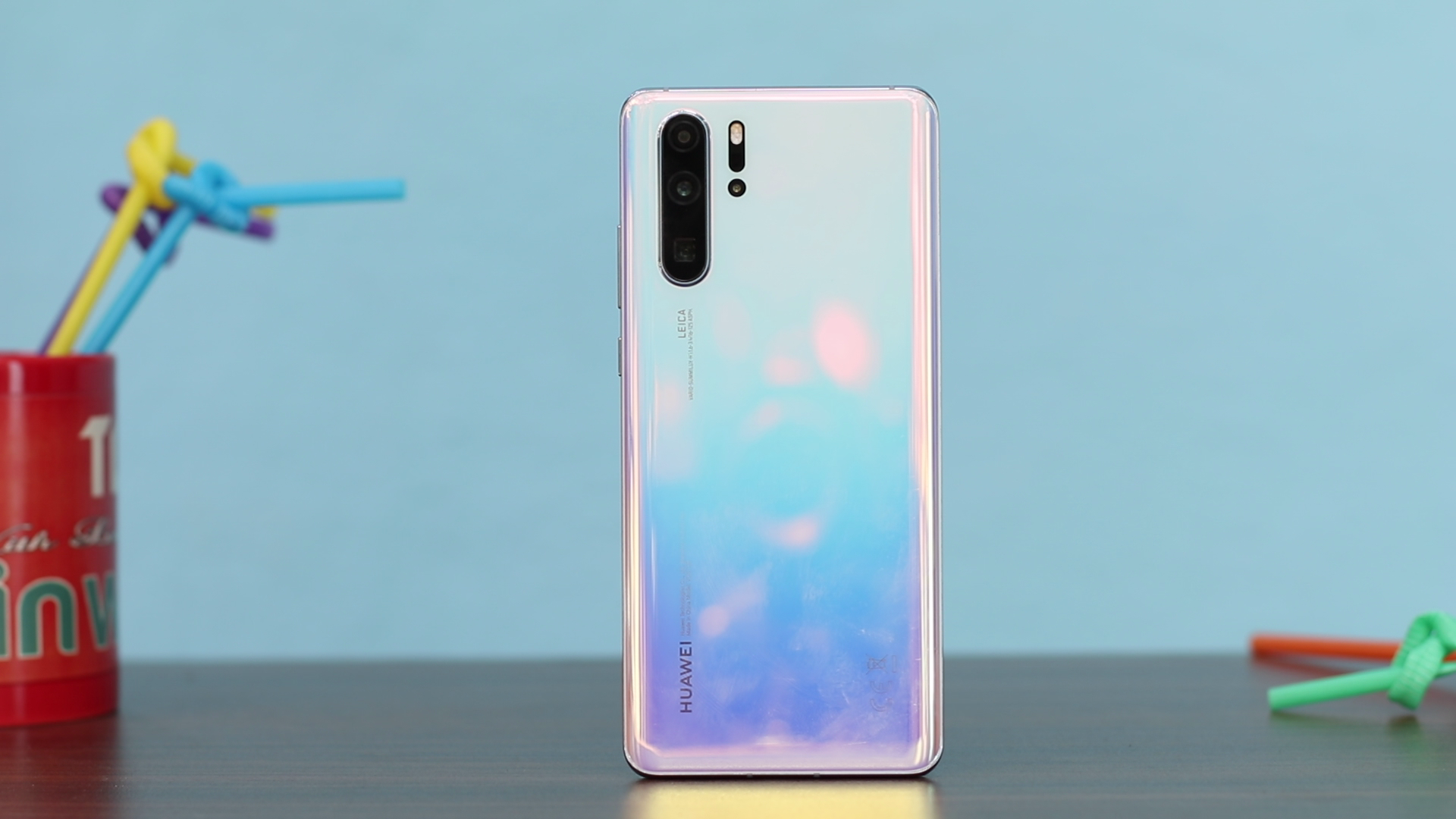 The main 40MP sensor normally outputs a 10MP photo due to the Quad-Bayer filter but you can also opt to save the 40MP image if you want to. The 40MP SuperSensing sensor uses a new color filter. Instead of traditional RGGB filter, Huawei has opted for an RYYB color filter. And, this little change seems to has made a large improvement for low-light photography.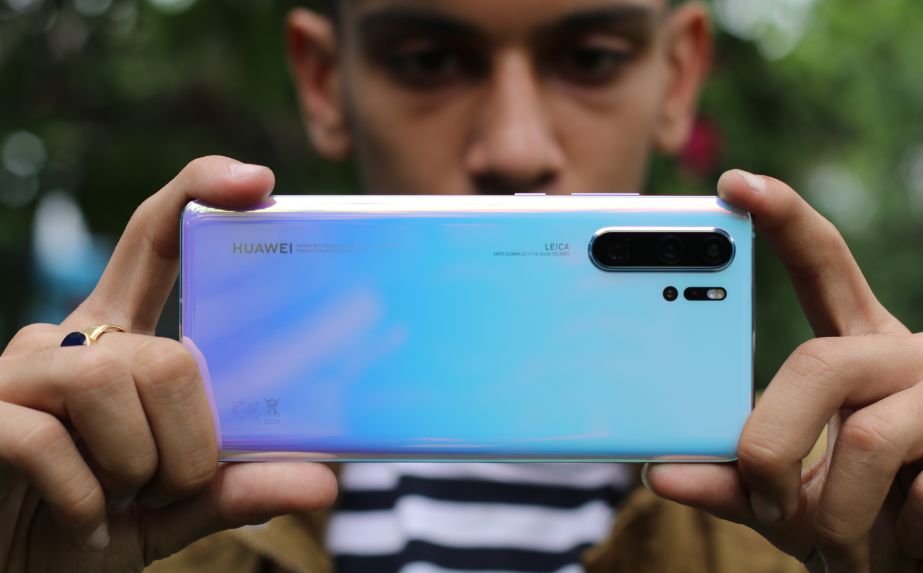 The images from the main sensor are usually great. There is good amount of detail, the colors are more or less natural and the images have a balanced dynamic range. However, the P30 Pro tends to shift towards a more contrasty and thus darker profile during some shooting conditions.
But, the night images from P30 Pro are absolutely brilliant. The auto mode is good enough that you won't need to use the night mode most of the times. Well, it can even see in the dark if we talk about its night mode. Well, P30 pro is the new Night King!
This slideshow requires JavaScript.
The 20MP ultra-wide angle camera is an f/2.2 16mm lens. It has phase-detection autofocus and also supports Super Macro Mode for photos. The ultrawide is not new news, it has been carried over from the Mate 20 Pro but the Super Macro Mode has been improved. Images for Ultra-wide angle sensor turn out good, it lets you fit in more into a picture and landscapes will turn out really nice. The night mode also works better with the ultrawide than it did, but there is still some room for improvements.
Now, let us talk about the most hyped topic about the P30 Pro, the 50x zoom. Huawei P30 Pro uses a periscope lens which provides 5x Optical Zoom, a 10X Hybrid Zoom, and a 50X digital Zoom.
The 5x zoom and 10X zoom work well and it will help you get an isolated image of a subject. Also, you don't need to be right beside the subject to capture its image, helps to capture pictures of animals.
I like the 5x and 10x zoom but I was skeptic about using the 50x zoom. Even though the zoom lens has OIS, it is a bit difficult to capture images when you are at 30x zoom and more. However, as the slogan for Huawei P30 series is all about re-writing the rules, it has definitely changed the whole scenario of zoom, which allows you to bring everything right before your eyes with up to 50x zoom.
The fourth camera, a ToF sensor helps to speed up autofocus and deliver a depth map. Thus, I liked the portrait pictures from the P30 Pro. Especially, the edge detection is really nice and background blur is gradual as well. It's not just right out blur effect, the ToF sensor helps in achieving more accurate multi-level bokeh simulation.
Software
P30 Pro has EMUI 9.1 on top of Android Pie out of the box. Except for the new ERO file system, the rest of the EMUI is same as that of the Mate series.
Other key features of EMUI 9.1 include GPU Turbo 2.0 support and a new Password Vault. There is a better Huawei Share too, which can share files with a PC and print documents wirelessly.
As always EMUI doesn't have the app drawer by default. If you want to get the app drawer, you can do it by going to the home page settings. EMUI also implements gesture navigation – swipe up for Home, swipe up and stop midway for Task switcher, or swipe from the left or right edge of the screen for Back.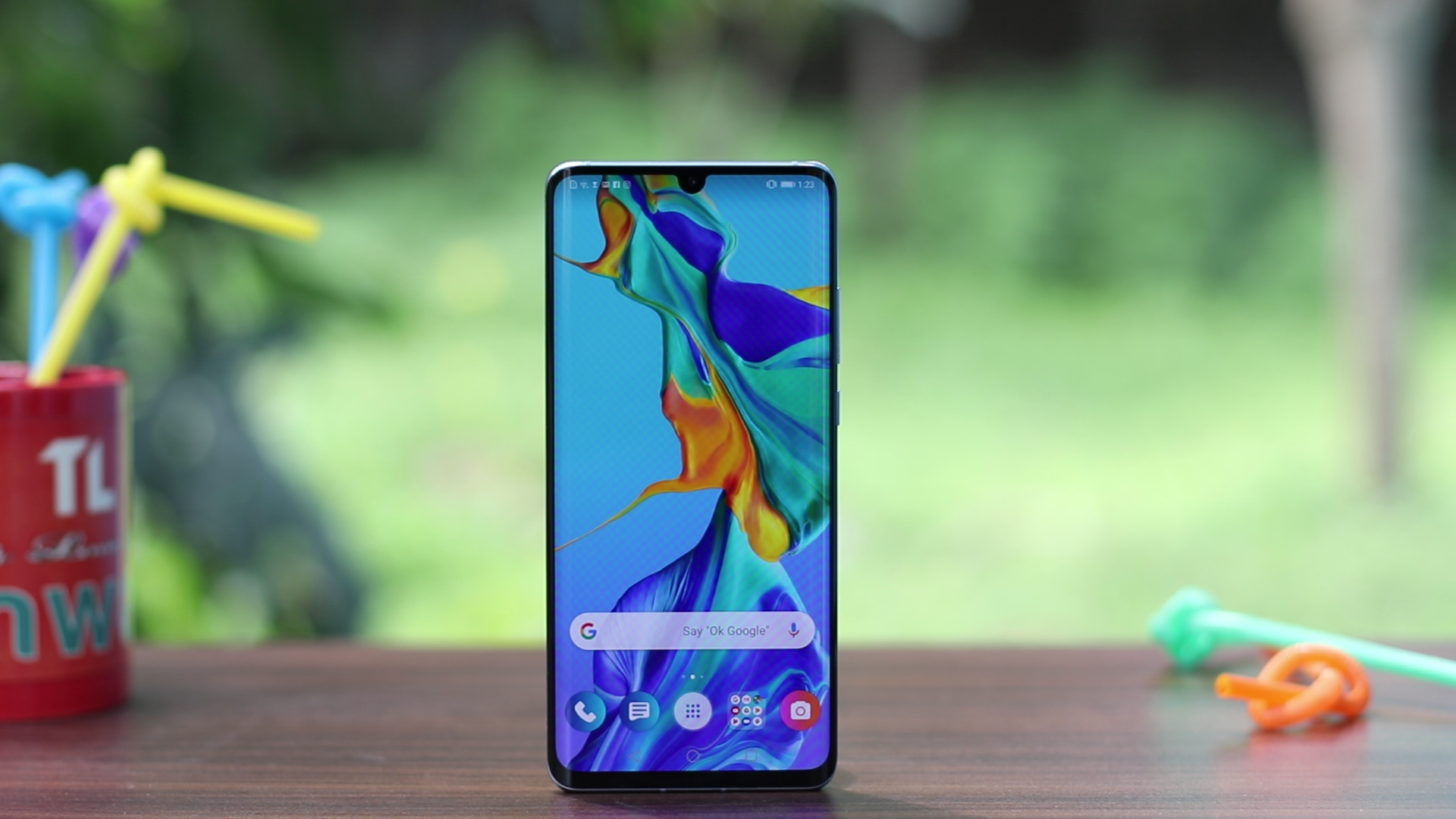 The fingerprint sensor on the Huawei P30 Pro is underneath the display. It is an upgraded sensor so it is faster and accurate than the one on the Mate 20 Pro. I have been pretty satisfied with the P30 Pro's in-display fingerprint sensor.
Face Unlock is available as well, but it just uses the front camera. Thus it is less secured. So, if privacy is of utmost importance, you may want to avoid this option.
Battery
Huawei P30 Pro is powered by a large 4,200 mAh battery. And, it comes with a new version of the SuperCharge that goes up to 40W.
The battery is awesome, it will last a day easily and if you are not an avid smartphone user, it could even last you a full two day. On top of that, the bundled charger can fill the empty battery up to 70% in just 30 mins and 100% in just 60 mins. These are some very good numbers given the battery size.
Speaker
Huawei P30 Pro lacks stereo speakers due to the new acoustic screen technology. The speaker is loud enough and sounds good. While it's not as impressive as some stereo speakers out there, it sounds pretty good.
Final Thoughts
Well, as I've repeatedly mentioned, the Huawei P30 Pro is one of the best camera smartphone and for sure the best smartphone for low-light photography. And, then there's the periscope zoom lens. It is incredible, the 5x and 10x zoom has improved and while the 50x zoom sounds very impressive. It is definitely useful to be able to capture things or objects that are far.
While the photography is the Huawei P30 Pro's forte, it excels in other departments as well – design, screen, performance, and battery. Overall, Huawei P30 pro is an astounding phone which delivers everything that you'd need from a modern smartphone.