Huawei Nepal has opened an application for 'Seeds for the Future' program 2021. This 8-days program offers 20 undergraduate students from any ICT related academic background to join an online technology, innovation and cross-cultural exchange. The program is set to be organised from November 29 to December 6, 2021.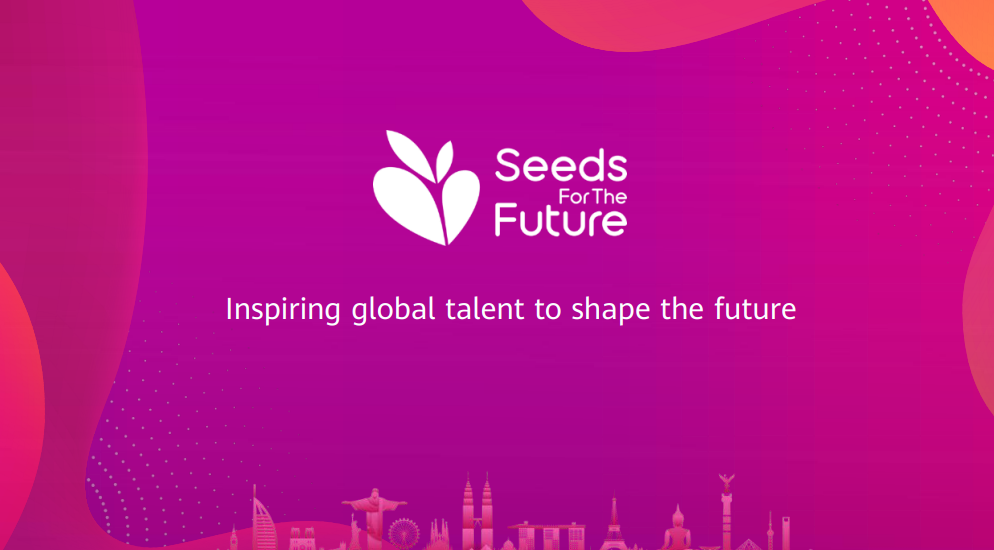 Seeds for the Future is Huawei's flagship global CSR program run since 2008. This program aims to develop ICT talent in different countries. Huawei has reached almost 130 countries and regions and 8,774 undergraduates through this program.
Huawei's Seeds for the Future Program
This is the first edition of the program in Nepal. During the program, the selected students will receive entry-level and advanced courses on key technologies, including 5G, cloud computing and AI, do interactions and listen to Huawei experts, entrepreneurs, professors scientists on issues related to cybersecurity, aerospace and other topics of a wide range.
The students will get virtual tours of Chinese fast-growing companies and Huawei exhibition halls, campus and others. They will participate in discussions, debates, roundtables, dialogue.
Though Seeds for the Future is a physical field-trip program, Huawei has been conducting the trip virtually since 2020 due to Covid.
The selected students in Nepal will get to visit Huawei Nepal office and have an overnight trip to a Huawei-built base station at a scenic location.
Huawei Nepal officially unveiled www.seedsnepal.com for the program amid an event on October 6, 2021. The interested students can go to the link and register themselves.
The deadline for the application of 'Seeds for the Future 2021' is November 7.
You need to get the latest transcript or recommendation letter from your educational institution and write a 600-word motivation letter for participating in the program to become eligible.
The criteria to participate in the program are:
1. One should be an undergraduate of any ICT-related discipline with a 3.0 GPA.
2. Must have good English Language ability
3. Must have a strong interest in telecoms and technology issues and a great enthusiasm for learning
Highlights of the Inauguration Event
The team of judges consists of veteran professors from the Institute of Engineering and Tribhuvan University. Three judges for the selection process are IT specialists and Professor Timila Yami Thapa, Shashi Dhar Ram Joshi and Subarna Shakya, professors at the Institute of Engineering.
"The program will be successfully backed by talented Nepali students who are capable to learn IT skills and have a zeal for learning," shares Thapa during the event.
This is a step towards developing IT skills and we need the integration of provincial government, municipality and private sector to reach the students all over the country, shares Thapa.
Similarly, professor Joshi welcomed the collaboration between academia and industry through this program. "The students should have good knowledge of the basic principle of a mobile, base station and AI to get selected for the program," shared Joshi.
Likewise, Shakya shared that this is a precious platform for passionate students as well as researchers.
Meanwhile, William Zhang, CEO of Huawei Technologies Nepal Pvt.Ltd said that the company is planning to develop 10,000 digital talents from Nepal in the next five years. "Seeds for the Future is part of our goal. We will bring more similar programs in the future," he says.
READ NEXT: Graphic Designers in Nepal Raise Concern Over Plagiarism, Suggest Brands to be Sensible