The government is planning to scrap yet another hydropower deal with a Chinese company, reports Online Khabar. Nepal is planning to scrap the deal for the construction of West Seti Hydropower Project signed with China Three Gorges International Corporation. Before this, Nepal has already scraped Budhigandaki hydroelectric project with China.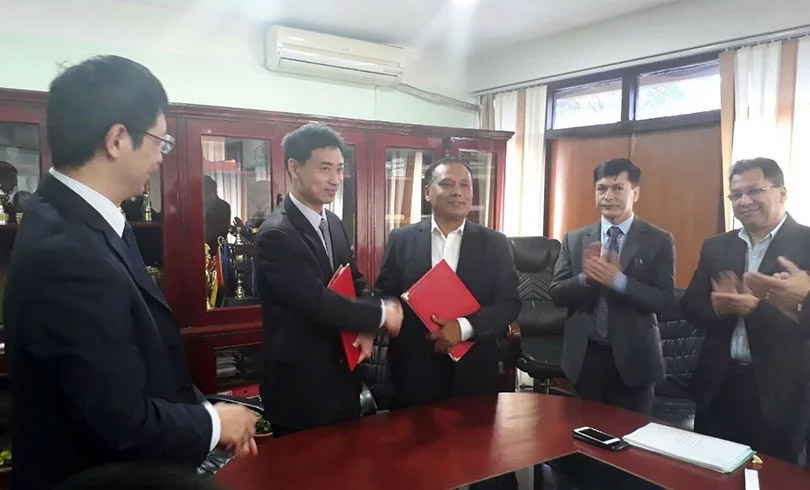 NEA Managing Director Kulman Ghising signs the joint venture agreement with representatives of Three Gorges for the construction of West Seti Electricity Project, on Thursday, November 16, 2017.
The Chinese firm is also planning to scrap the deal as they too are dissatisfied with the Nepal Investment Board's (NIB) power purchase rate policy. The company wrote to NIB last December citing the dissatisfaction over project conditions proposed by the board. Following this, NIB has decided to cancel the deal.
According to the company, "If Nepal Government or Nepal Electricity Authority does not like to revise the Power Purchase Rate policy in order to improve the economic conditions of the project, the project will become economically infeasible according to the result we carefully calculated. Therefore, it becomes no necessary to consider any next work plan or action."
The letter ends on a good note saying, "We truly appreciates your continuous support on our work and we kindly hope your party could try the best to make the project economically feasible."