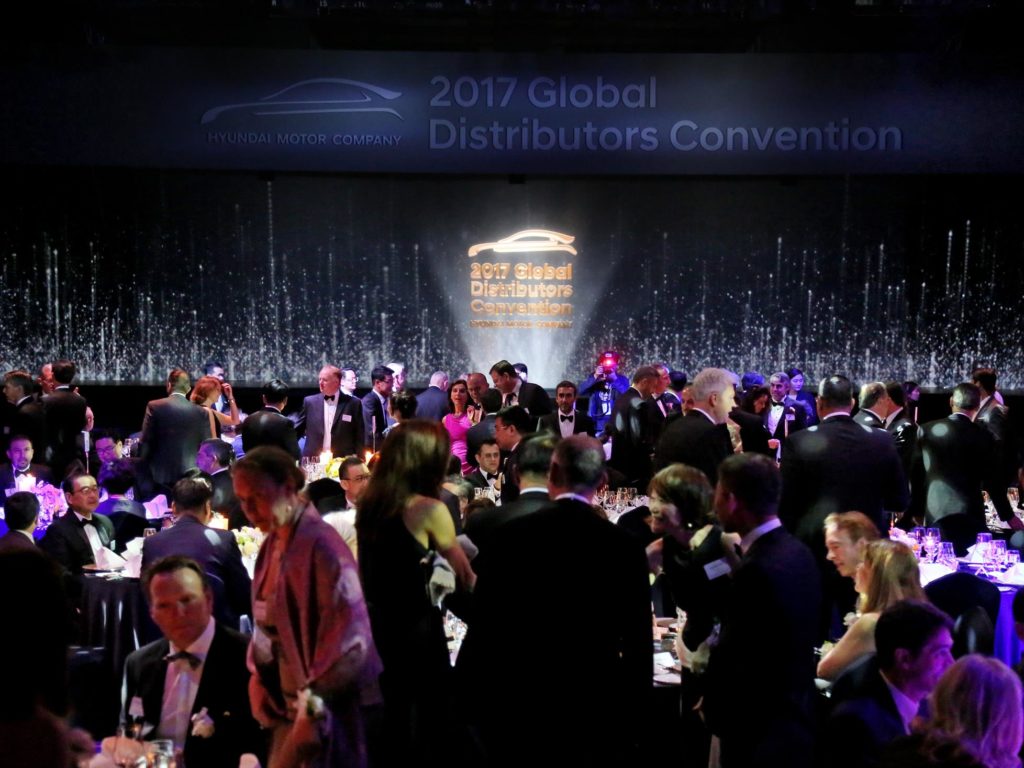 Annual Global Distributors Convention 2017 was held in South Korea from May 10 to May 13. The event brought Hyundai Motor Company's Head of Subsidiaries and Distributors from all around the world under one-roof. According to the company's press release, 284 participants from 132 countries shared the Hyundai Motor Company's excellent past. The company pledged to build a brighter future with their slogan '50 Years and More'.
Laxmi InterContinental Pvt. Ltd. won Regional Excellence Award – Asia & Pacific Region 2016 during this event. Laxmi Intercontinental Pvt. Ltd is the authorized dealer of Hyundai Motors in Nepal since 2009. The Nepali distributor had to compete against several other groups for the award. The distributor issued the following statement after their win,"We would like to thank all our customers for their support without which, it would not have been possible."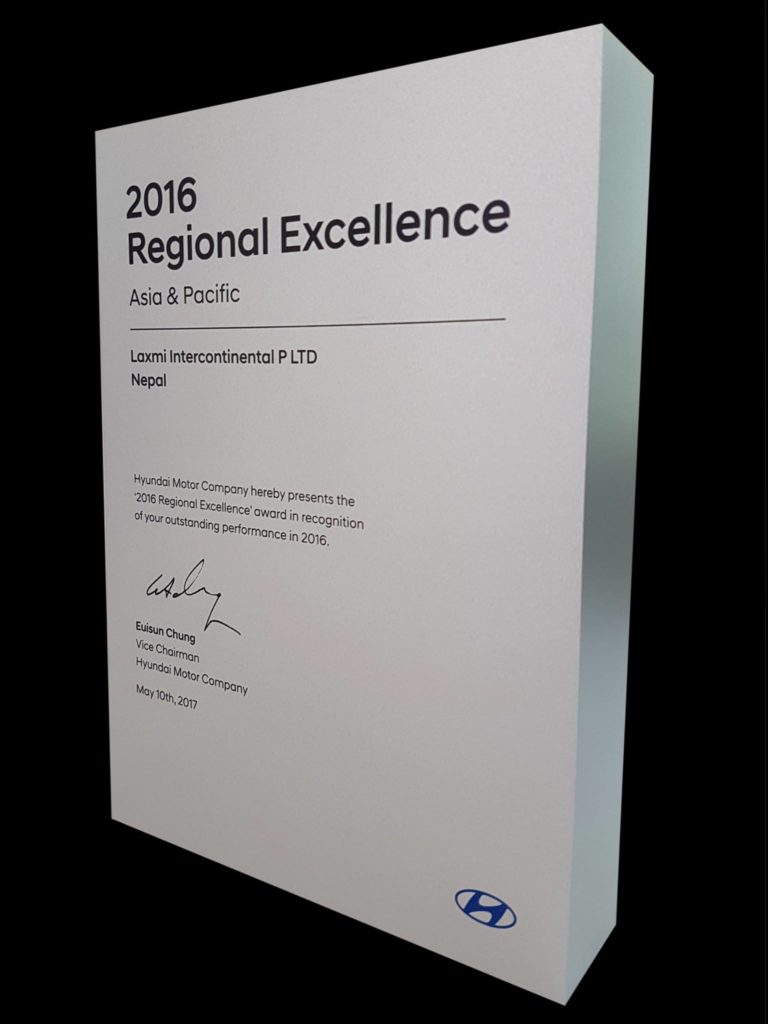 Hyundai Motor Company has also announced their vision to become a 'Top Tier Automotive Brand'. They plan to achieve their goal by providing the highest value to their customers worldwide. Hyundai is currently a key player in Passenger Car Segment in Nepalese automobile market. Their cars are known for durability, reliability, fuel efficiency, after sales service along with the best resale value.
The company's main objective is to provide state-of-the-art service facilities with certified technicians. In recent years, the company has successfully established 13 dealers in major cities of Nepal including Pokhara, Narayanghat, Butwal, Dang, Biratnagar, Damak, Birtamod, Banepa, Dhangadhi, Bhairahawa, Itahari, Nepalgunj, and Hetauda.