This post is sponsored by GearBest.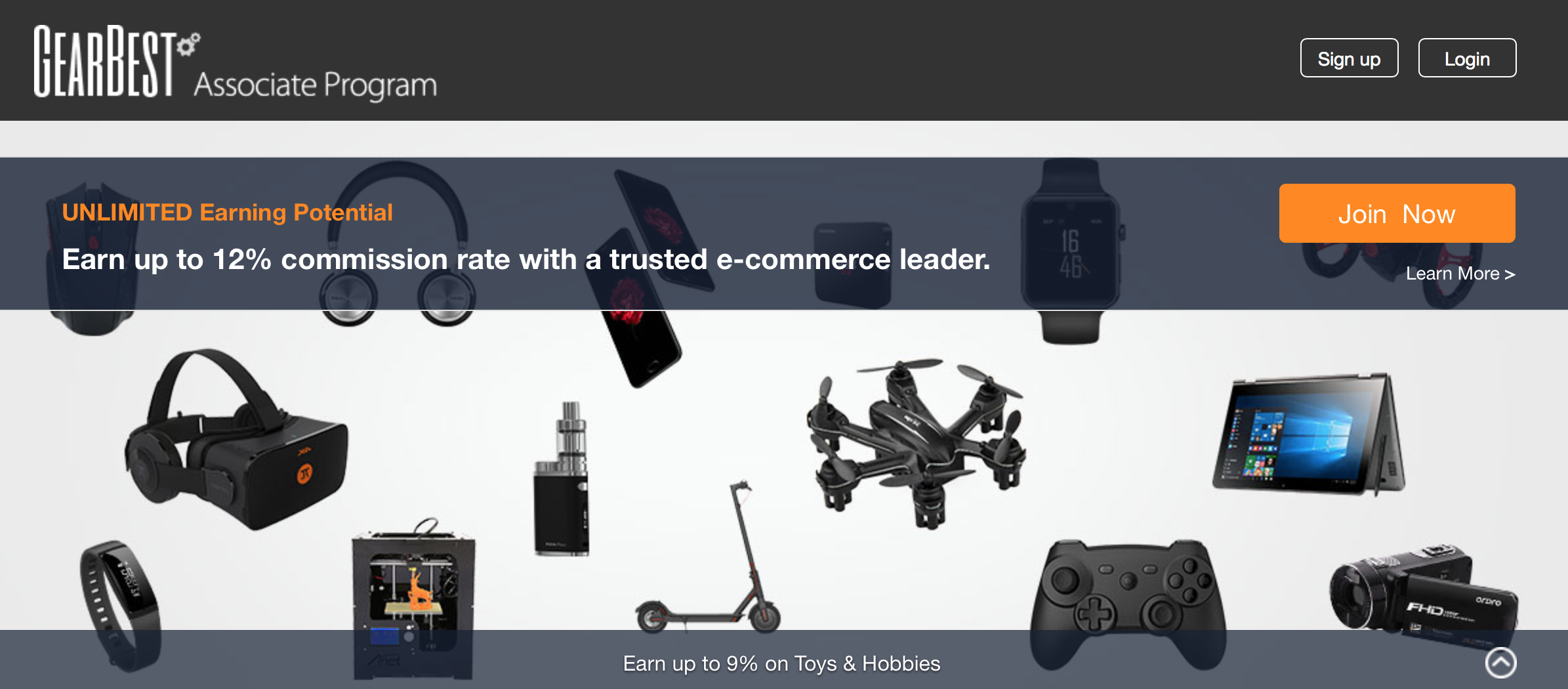 If you have your own blog or website with a good amount of traffic and social media presence then there is an affiliate program by GearBest that you can try to monetize your site and cash in some good amount. GearBest is one of the few e-commerce sites where you can order products from most of the countries with a minimal or zero delivery charge. It is mostly popular for electronic gadgets but also deals with a range of products from home appliances to fashion apparels for both men and women.
With GearBest Affiliate Program (GAP) you advertise their products on your site and earn money with each successful referrals. Also, you have a chance to receive different products from GearBest for absolutely no price – yes, for free. However, for getting the products for free you will need to create some contents for those products such as review videos or articles and post it on your site and share on your social media channels.
Now, let's go through the detailed workflow of GearBest Affiliate Program after once you shall be in it.
Items get sent out expedite shipped, where it normally takes just a few days to arrive! And that's coming from China: so fast! Reviewing a product is not hard, far from it, but it can be very time to consume and thus may not be for everyone. If reviewing is not for you, you can choose to promote products on forums and social media platforms. Which is so easy! All you do is log into your GAP account, generate a product link (this includes your personalized tracking id) and post to a suitable location.
The way it works is when anyone clicks on your link and makes a purchase, a percentage of that sale will be transferred to your GAP account. Once your commission revenue reaches the required minimum, that is $100, you will be able to transfer this to cash.
You can use one of the following transfer methods: cash in the form of: PayPal, WebMoney, bank transfer and as well as coupons + GB (GearBest) products +GB points + GB Gift Cards.
If you have a huge following on social media then you have an excellent chance to earn hefty amount of money with successful referrals.
This GAP program is very open, but there are few restrictions concerning what you're allowed to post, and where you're allowed to post it, please refer to the link at end of the post for further information. Also, to review products, you will need to have some type of social media presence, this may be through YouTube, Forums, Facebook or other social media platforms, which is required to make sure your accounts are able to generate some traffic.
If you are interested in becoming a GearBest Affiliate, or if you simply would like more information regarding GAP, please go to this link.
We hope this information was useful to you. Best of luck with GAP.